Eggnog Matcha by DavidsTea
Green Tea (Matcha) / Flavoured
$10.98 for 50g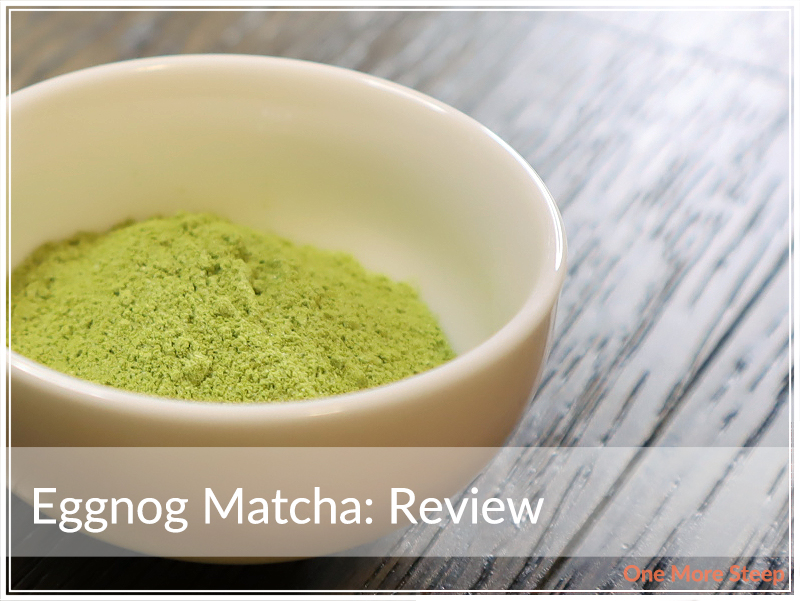 First Impressions
Eggnog Matcha was an addition to my online shopping cart… on a whim. I was pleasantly surprised to find that it came in a specially designed package with a mix of bright and dark greens. The pouch itself is sealed and resealable, and I got it mostly because hey, who doesn't like having something with eggnog around the holidays?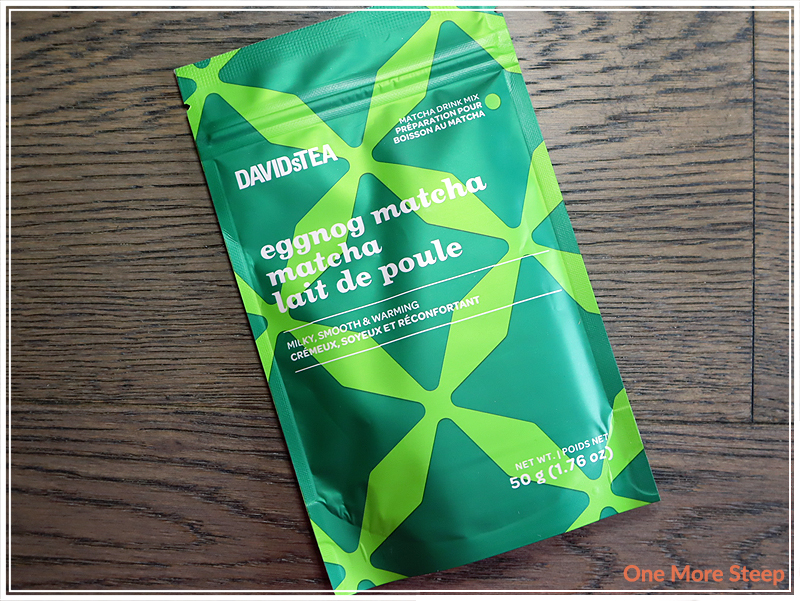 Eggnog Matcha is a light spring green colour, with a bit of a sparkle to it (I believe from the cane sugar granules). It has a very milky aroma with hints of cinnamon throughout, which makes it intriguing. Eggnog Matcha consists of: cane sugar, matcha green tea, dry whole milk powder and natural flavourings (for eggnog and cinnamon roll). Who knew that there was flavouring for egg and cinnamon roll? Certainly not me. It smells great though!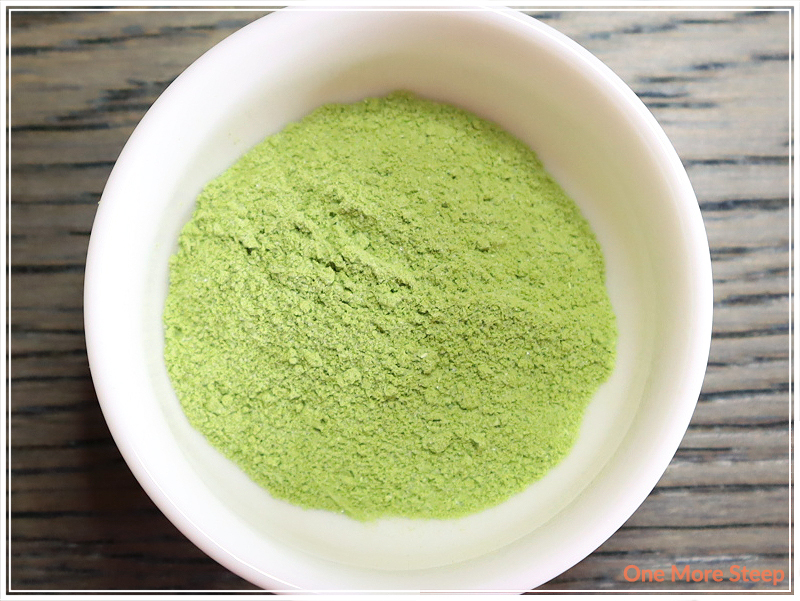 Preparation
DavidsTea recommends preparing Eggnog Matcha with 85°C (185°F) water and a whisk, and suggests having it hot or iced. I opted to follow the preparation instructions, but I used a handheld milk frother to speed things up a bit.
First Taste
Eggnog Matcha blends up to a light spring green. The aroma is a mix of cinnamon and a grassy matcha. I don't actually really smell any of the eggnog (flavouring). It does have a nice creaminess to it, and find that the flavour is nice. Eggnog Matcha tastes more of cinnamon and matcha than anything else to me. The fact that Eggnog Matcha contains whole milk powder adds a level of milkiness to it that doesn't rely on you adding milk to it to make it into a latte, it's almost like a matcha latte mix. The flavour of the matcha base is not strong enough to really shine on it's own though, unfortunately, because the cinnamon is overpowering in comparison.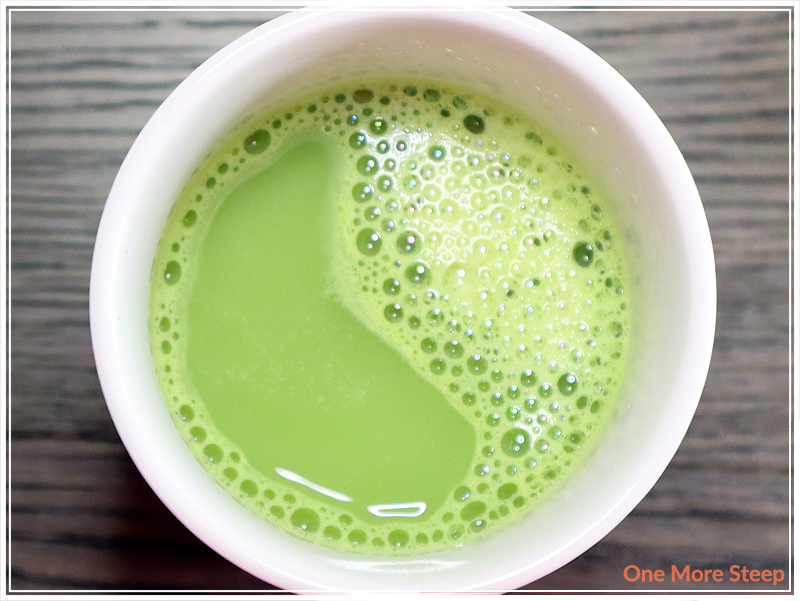 A Second Cup?
As Eggnog Matcha is a suspension, there are no second steeps with the same powder.
My Overall Impression

I thought that DavidsTea's Eggnog Matcha was just okay. I had a lot of high hopes and expectations for Eggnog Matcha in regards to expecting more of the flavour of the eggnog to shine through. The cinnamon flavour does come through, and there's a light grassy flavour from the matcha. I do like the addition of the whole milk powder, I think if you're wanting a cinnamon bun matcha on-the-go, Eggnog Matcha would really fit the bill. If you wanted more of an eggnog flavour, I would suggest preparing Eggnog Matcha with heated eggnog instead of water.
Curious about the cup rating system? Click here to learn more.