Milk Tea KitKat by Nestle
$5.99 for 128g (11 bars)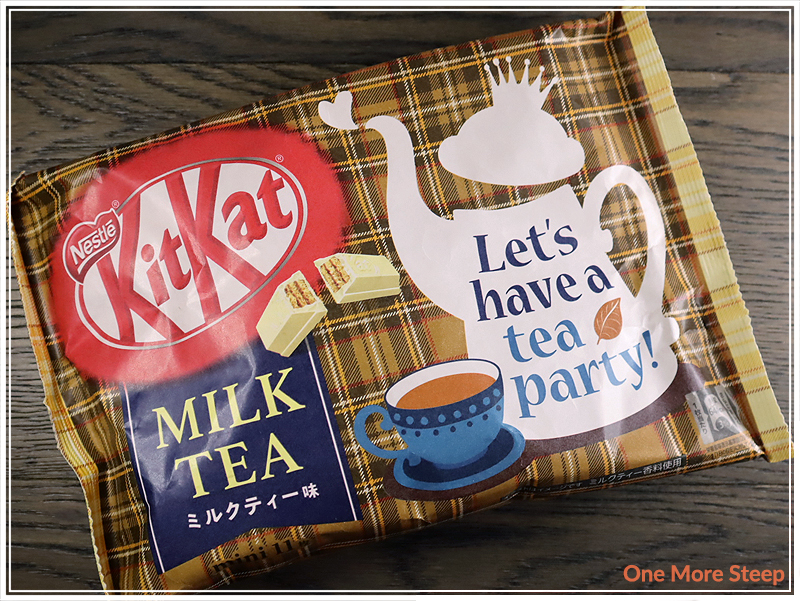 First Impressions
A little trip down the snacks aisle at my favourite Asian grocery store led me to spot these mini tea-themed chocolate bars. A bag of chocolate featuring a tea pot and a cup of tea and inviting me a tea party? Why not! Milk tea-flavoured chocolate sounds like my cup of tea (pun very much intended).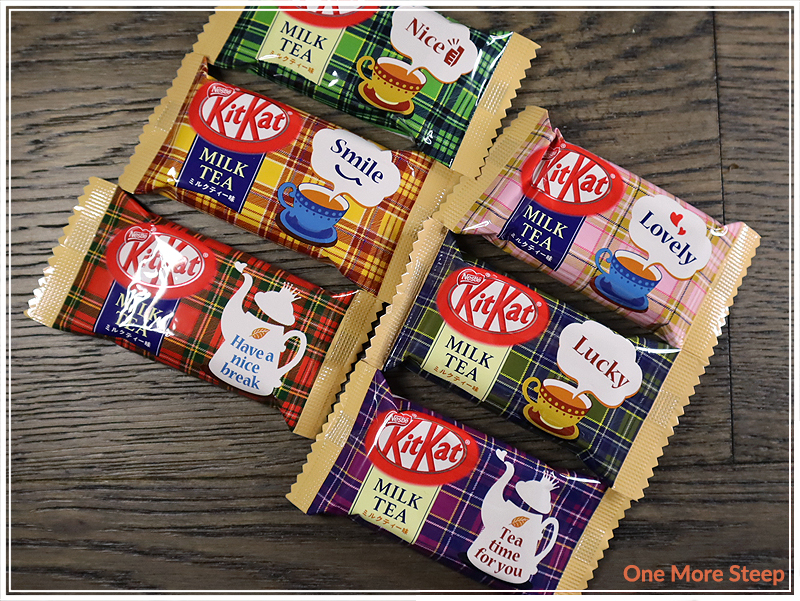 Each chocolate bar has a fun wrapping – there's six designs in total. I personally like the one wishing me a nice break and telling me that it's tea time. These bars consist of: sugar, palm oil, whole milk powder, cocoa butter, wheat flour, black tea powder, yeast, cocoa powder, cocoa mass, soy lecithin, caramel, artificial flavour, sodium bicarbonate, and yeast extract.
First Taste
These mini chocolate bars are cute and small – perfect snack size and a nice little treat for a long day at work. The flavour does remind me very strongly of milk tea – it has that black tea mixed with dairy flavour. I do think they're a bit on the sweet side, but sugar is literally the first ingredient. There's that familiar wafer layer from the milk chocolate variety, but the tea flavouring is nice, and makes it taste different from the usual chocolate bar.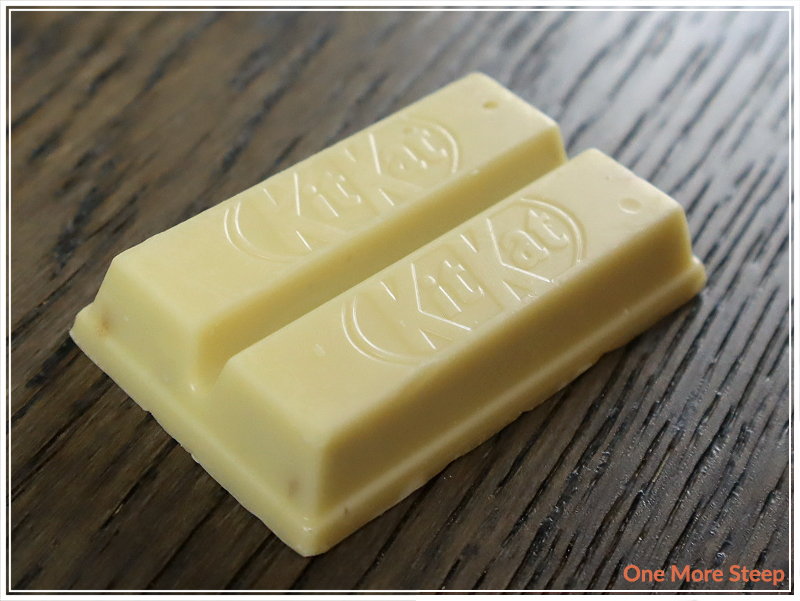 My Overall Impression

I liked Nestle's Milk Tea KitKat. I found the flavour to be very reminiscent of milk tea, and the size is great for a snack (perfect as a little pick-me-up during a long twelve-hour shift!). I did find them quite sweet though, so if you're not of a cloyingly sugary sweet treat this one might not be the one for you. I'll definitely be enjoying them and finishing off the bag.
Curious about the cup rating system? Click here to learn more.