The London Fog by NutMeg Mylk
Black Tea (Product) / Flavoured
$13.00 for 1L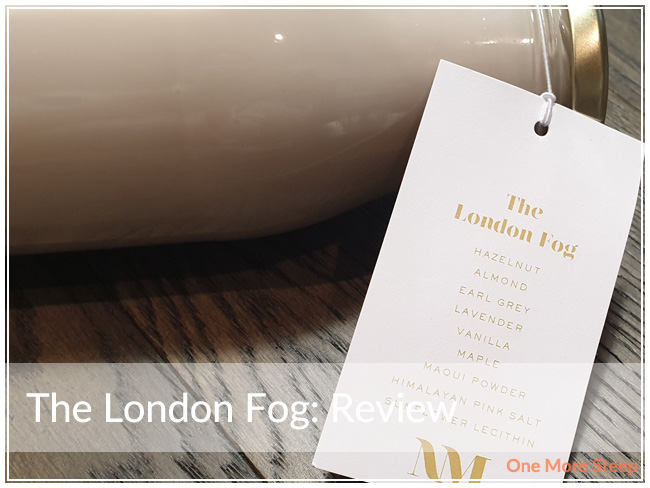 First Impressions
I've been intrigued by NutMeg Mylk since the very first time I tried one of their almond-based nut milks at a Vancity Business Babes event. NutMeg Mylk is a Vancouver-based company that produces nuts milk blends that are raw and organic, without the use of preservatives. I knew once I saw on their Instagram account that the feature blend was called The London Fog that I just had to give it a try.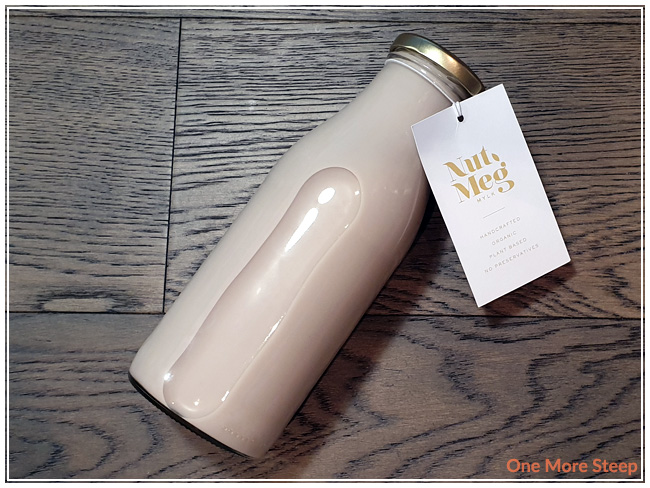 The London Fog comes in glass bottle, there is a $1 deposit for the bottle when purchasing it. Returned bottles are sanitized to be used again, which I think is fantastic for the environment. The almond milk blend comes with a tag that identifies the blend and the best by date was on the bottom of the bottle. Because it is a raw almond milk without preservatives, it doesn't have the longest shelf life in comparison to more mass-produced products that have added preservatives. The London Fog consists of: hazelnut, almond, Earl Grey, lavender, vanilla, maple, maqui powder, himalayan pink salt, and sunflower lecithin. This almond milk has a very pale lilac colour, thanks to the maqui berry.
Preparation
All I did with The London Fog was give the bottle a shake before pouring out a cup. Because there are no added preservatives, there are also no added ingredients that stop it from separating out. Shaking it up helped to redistribute the ingredients.
First Taste
The London Fog has a beautiful aroma to it, which is more pronounced when heated up. I can smell the almond, hazelnut, Earl Grey, and vanilla. It has a nice sweet smell to it, which I think may be partially attributed to the maple in it. In comparison to other types of almond milks that I've tried in the past, I find that The London Fog is a lot creamier and has a much thicker texture to it. There's a lot more going on in this than a plain almond milk from the grocery store. I found that I could taste the Earl Grey, vanilla, and hints of floral sweetness from the lavender. The Earl Grey flavour is not as strong as it would be if you were to make a London Fog for yourself, but it is present and it's quite pleasant.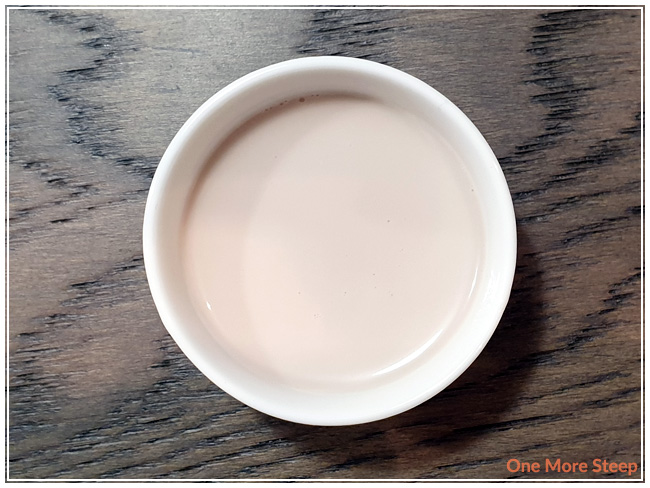 I did steep a cup of Earl Grey and add some of The London Fog to it. It added a lot of creaminess to the tea, and I didn't feel the need to add an extra sweetener since The London Fog added some sweetness to it, as well as the flavours of vanilla and lavender.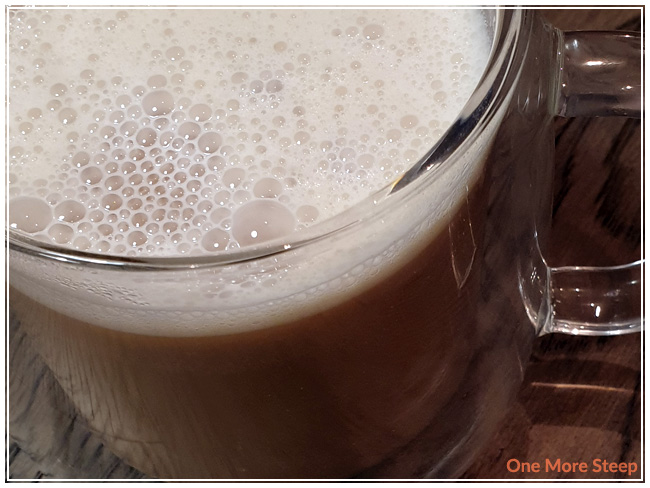 My Overall Impression

I loved NutMeg Mylk's The London Fog. I really enjoyed this almond milk blend, I found that the flavours were on point and really reminded me of the flavour of an Earl Grey tea latte. I enjoyed The London Fog a lot on its own, but think that it really shined when added to a cup of Earl Grey – just added a nice element to a cup of tea. For the price, I don't think that The London Fog will be something that I keep in the fridge for all my milk needs, but it's definitely something that I really enjoyed the taste of and will keep for those well deserved treat yo'self moments.
Curious about the cup rating system? Click here to learn more.