Chai by President's Choice
Black Tea / Flavoured
$2.97 for 40g (20 tea bags)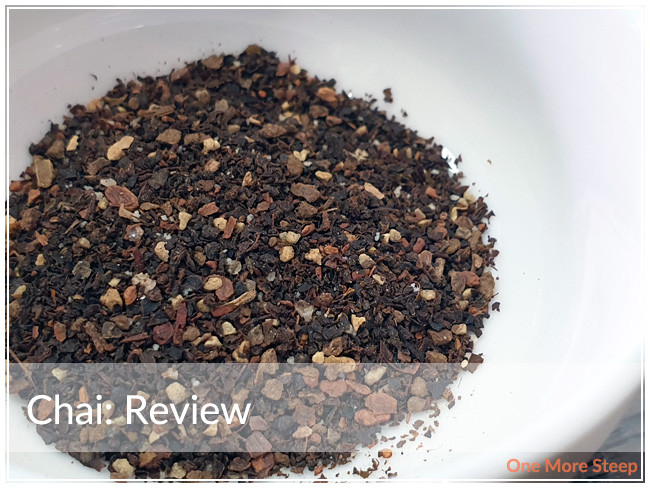 First Impressions
I picked up Chai on a whim when I was at the grocery store, mostly because it had been on sale and I do like having a good cup of chai from time to time. This black tea blend came in a cardstock box that features a nice perforated opening, all the tea bag come individually packaged in coated paper packing. The tea bags feel papery with a string and tag attached.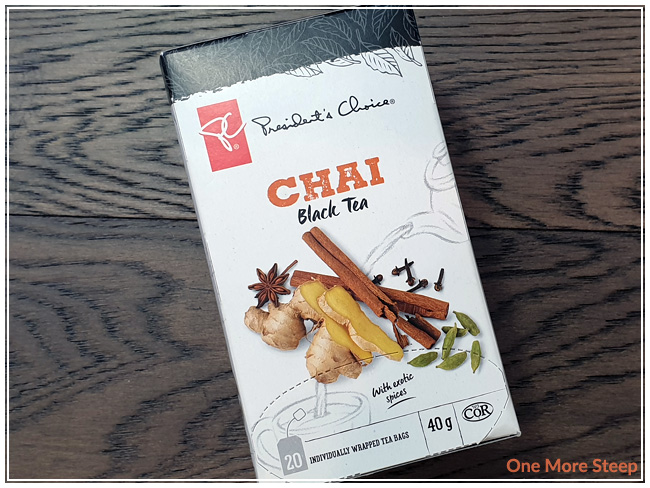 The aroma of Chai is mostly cinnamon and ginger, which are nice warm spices. I don't really smell much of anything else, but those are the primary spices that I enjoy in a Chai so they're appreciated. Chai consists of: black tea leaves, cinnamon bark, black pepper seeds, cloves, natural flavour, star anise fruit, ginger root, and cardamom seeds.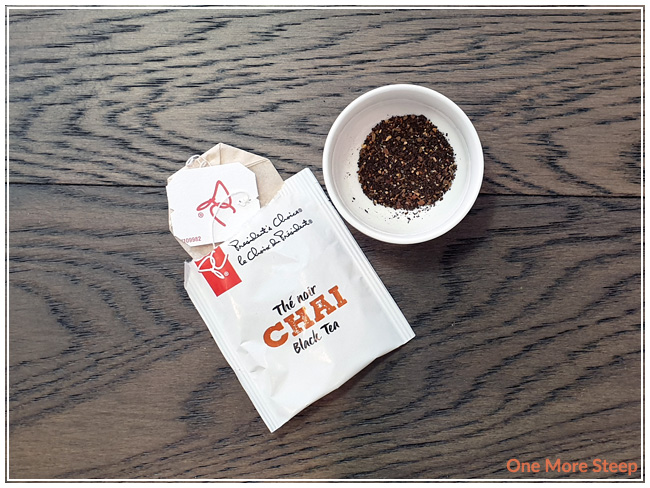 Preparation
President's Choice recommends boiling water (100°C/212°F), allowing the water to rest for 1 minute, and then steep the tea for 5 to 6 minutes. I did an initial steep of Chai for 5 minutes.
First Taste
Chai steeps to a reddish brown, the predominant aroma from the steeped tea is the cinnamon and ginger. I found that the tea was smooth, but there was a hint of bitterness at the end of each sip. Not quite sure where it comes from, but it's obviously enough that makes me want to add a touch of sugar or cream to help temper the bitter flavour. I find the cinnamon and ginger to be quite strong, and I do get a hint of pepper in the background as it adds a nice warming quality to the tea. I don't really taste the star anise or cloves, which I feel like should have been stronger and more in the forefront of the flavour profile.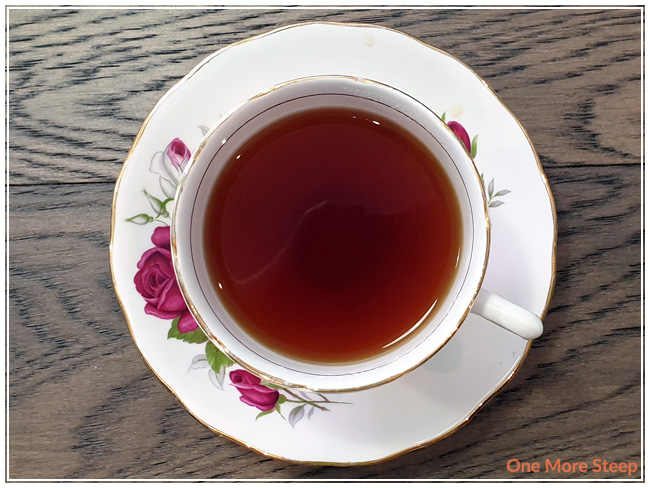 A Second Cup?
I attempted to resteep Chai once, adding an additional 30 seconds to the steeping time. I found the taste of the tea to be very watery compared to the initial steep, and quite lacking in spice flavour.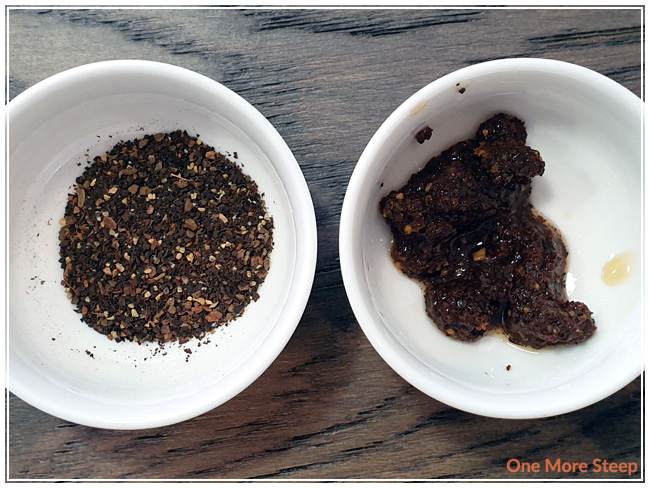 My Overall Impression

I thought that President's Choice's Chai was just okay. The aroma of Chai was pleasant in the dry leaf and in the steeped tea, I found the warming qualities of the cinnamon and ginger to be pleasant. I was disappointed with the lack of cloves and cardamom in the flavour though, because I really enjoy those flavours in a cup of chai. I think it's a nice black tea blend for an introduction to chai, but there's certainly better ones out there. I think it'd be great to add some milk to it to make it into a latte.
Curious about the cup rating system? Click here to learn more.