Crème de la Earl by The First Sip of Tea
Black Tea / Flavoured
$9.99USD for 1.3oz (37g, 16 tea sachets)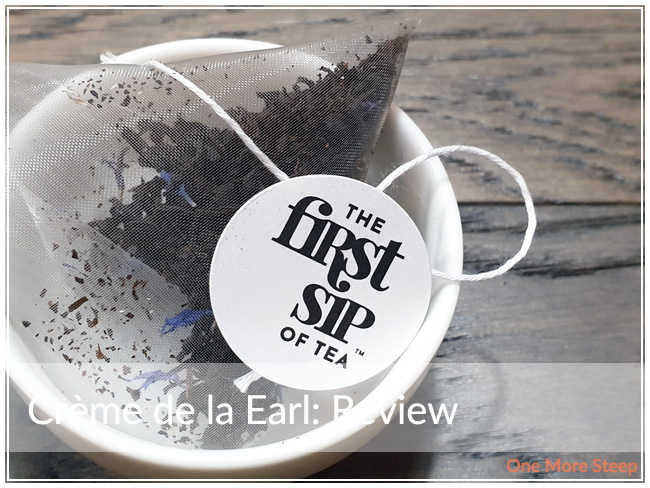 The First Sip of Tea has provided me with Crème de la Earl for the purposes of writing an honest review.
First Impressions
Crème de la Earl came to me from The First Sip of Tea in a gorgeous matte cardstock box – it feels lovely and some of the prettiest artwork I've seen on tea packaging in a long, long time. The box itself is recyclable, according to the print on the bottom, and contains a silver foil pouch inside. The pouch itself is sealed, not resealable – so keep that in mind if you're not the type to binge drink a tea repeatedly over a short period of time. I don't know many people who don't have resealable zip bags on hand or  mason jars (just keep in a dark location!), so it's not too much of a bother.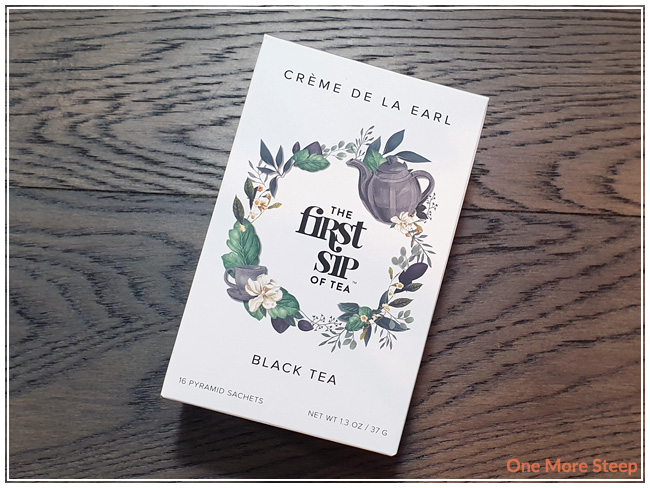 The Crème de la Earl tea comes in individual pyramid tea sachets with a string. The packaging states that the sachets are made with biodegradable material. Fun fact, the packaging also states that The First Sip of Tea is a women owned company as well. The Crème de la Earl has a lovely Earl Grey aroma to it – I can smell the bright citrus notes of the bergamot and the vanilla. It's quite pleasant and inviting. Crème de la Earl consists of organic: black tea, bergamot, vanilla, cornflower petals, and natural flavours.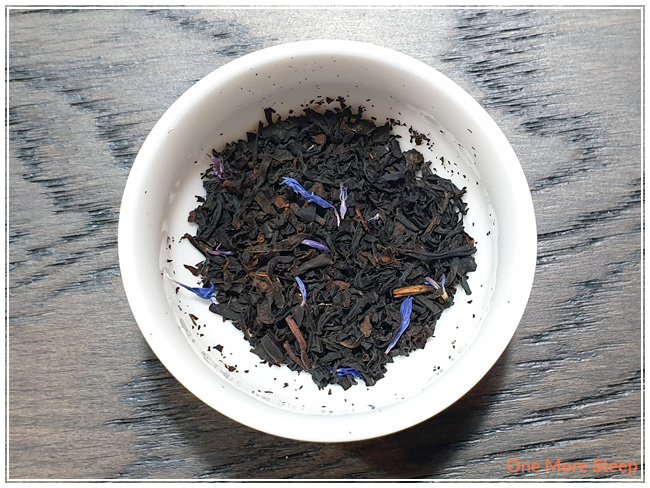 Preparation
The First Sip of Tea recommends steeping Crème de la Earl in boiled water (100°C/212°F) water for 3 to 4 minutes. I opted to do an initial steep of 4 minutes.
First Taste
Crème de la Earl steeps to a lovely dark orange colour. The aroma is primarily bergamot with those vibrant citrus notes, and the vanilla is in the background but still noticeable. I find that it's quite inviting, especially with the strong bergamot notes. There's a nice level of creaminess with the vanilla notes that balances really well against the strong malty and full-bodied flavour from the black tea base that really make it a comforting cup of tea. I did find that it wasn't as sweet as I would have liked. For Earl Grey blends, I tend to add a bit of sweetener and evaporated milk (which I did do with Crème de la Earl and found that it worked very well!).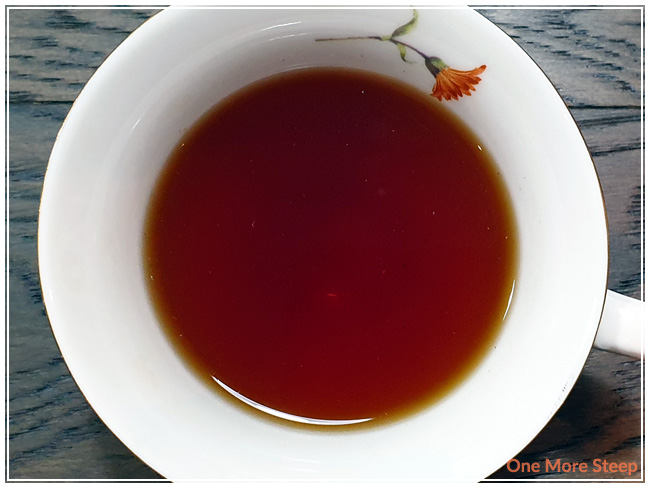 A Second Cup?
I attempted to resteep Crème de la Earl and found that the bergamot and vanilla flavours just weren't as strong as I would have liked. If you're a fan of a nice strong bergamot in your Earl Grey-inspired blends, I would stick to the initial steep.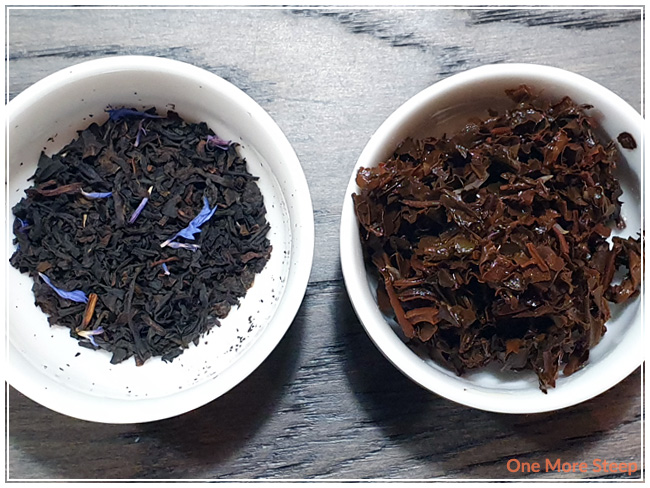 My Overall Impression

I loved The First Sip of Tea's Crème de la Earl. I love Earl Grey as much as the next girl, so having a blend that really brings forward a good amount of bergamot and vanilla flavour is important. I found it tasted lovely on its own, but even better with the addition of a sweetener and evaporated milk (so I think it'll take quite nicely to being made into a London Fog). Having the tea portioned into tea sachets already makes it a great candidate for a tea to take when you're out and about, which is always a nice feature for work and travel.
Curious about the cup rating system? Click here to learn more.