ImmuniTea by The Key of Tea
Herbal Infusion / Flavoured
$8.00USD for 2oz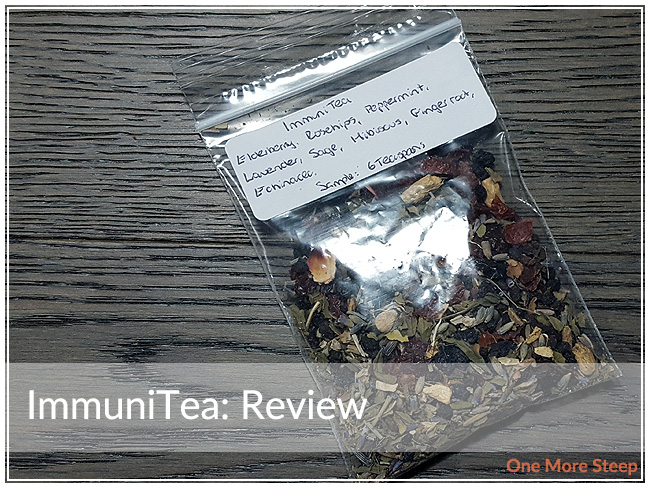 The Key of Tea has provided me with ImmuniTea for the purposes of providing an honest review. I received this product at no charge to me and received no other compensation.
First Impressions
ImmuniTea has an excellent punny name and the Key of Tea's website states that this blend is of immune-boosting herbs. ImmunitTea consists of: elderberry, rosehips, peppermint, lavender, sage, hibiscus, ginger root, and echinacea. The ingredient that really stands out the most to me when smell the dry herbal blend is the ginger. Ginger in general can be a pretty strong ingredient, so I'm not surprised that it overpowers the other ingredients before it's been steeped. It's a very pretty blend though, I love how I can see the individual ingredients in the blend.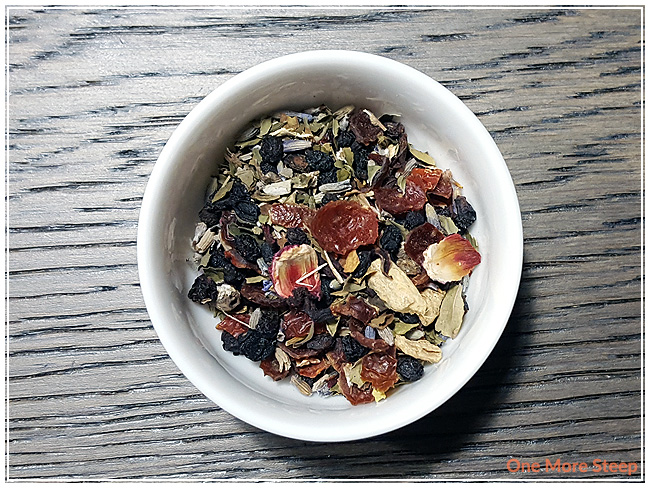 A word of advice, some herbs can interact with prescription medications so it's always a good idea to talk to your physicians/pharmacists and let them know that you'll be taking any herbal supplements. Here is an image of the retail packaging, provided by The of Key of Tea: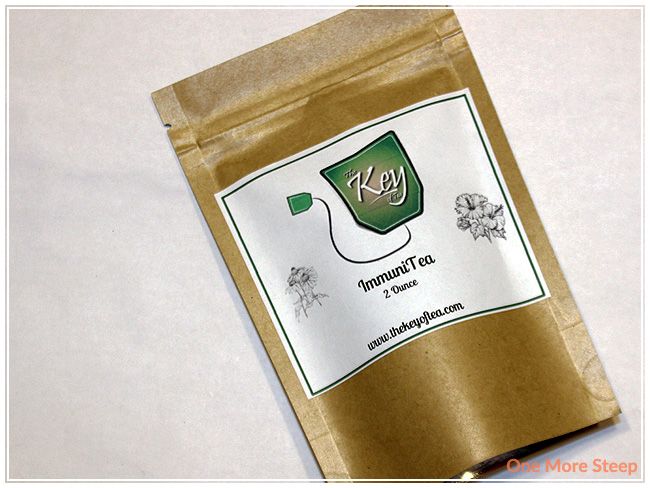 Preparation
The Key of Tea's website didn't have any preparation recommendations for ImmuniTea, I used boiling water (100°C/212°F) and steeped it for 5 minutes.
First Taste
ImmuniTea steeps to a very pretty reddish-orange. I love the smell of it as I poured it into my tea cup – the smell of ginger, lavender, and peppermint wafts up to me and it just puts me into a really good mood! There's just something about it that smell delicious and inviting. On first sip, I note that ImmuniTea has a light sweetness. There's a strong ginger flavour, with a freshness at the end of each sip. I found that the combination of ingredients makes for a nice warming sensation.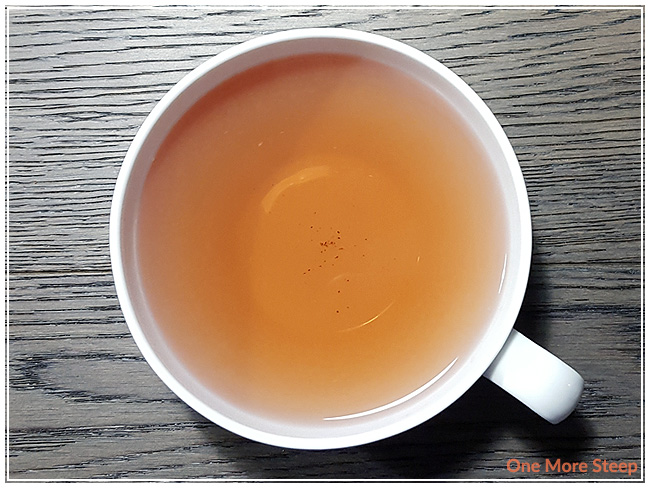 A Second Cup?
I resteeped ImmuniTea twice with an additional 30 seconds for each subsequent steep. I found the first resteep was a bit milder than the first, and the second resteep wasn't as good. I think that ImmuniTea is good for a total of two steeps.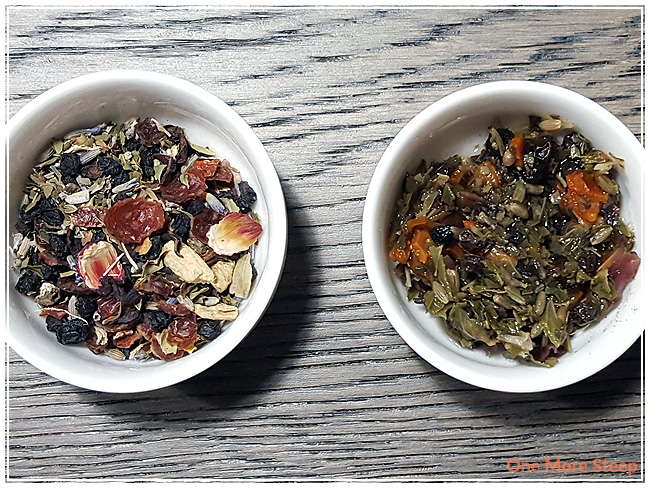 My Overall Impression

I loved The Key of Tea's ImmuniTea. The warming sensation was a delight, thanks to the ginger. I loved the freshness at the end of each sip, that I attribute to the peppermint. The sweetness of this herbal blend adds a little extra something to it, and makes it a tasty delight. It's a good blend of herbal ingredients and I do enjoy a good herbal tea from time to time because the lack of caffeine means I can drink it at 9pm and not feel energized all night long. The ginger is the strongest ingredient in the dry leaf and steeped tea, and it's just so good and works well as a pick-me-up.
Curious about the cup rating system? Click here to learn more.