Crushes & Blushes Collection (February 2018) by Teatourist
£11-15 for 1 box, plus shipping (+£3-5 per box)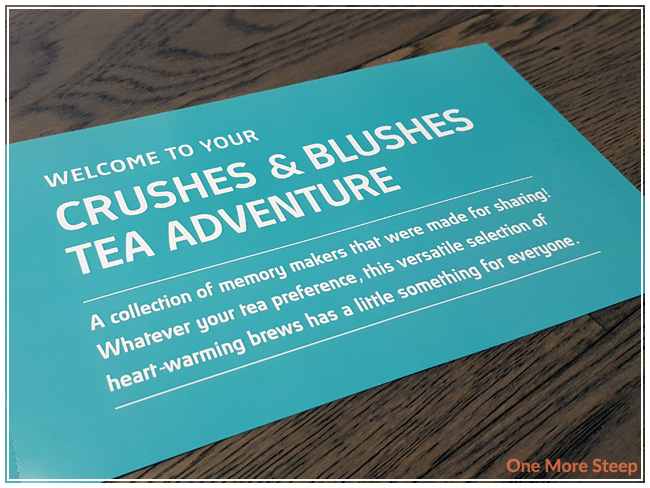 Teatourist has provided me with the Crushes & Blushes Collection for the purposes of providing an honest review.
First Impressions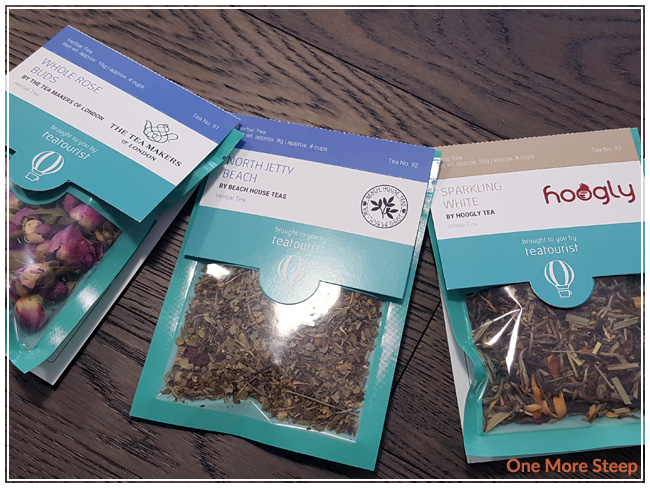 I was super excited to receive the Crushes & Blushes Collection from Teatourist. Part of this box also included the announcement that they're launching the Build-A-Box option on their website. It's super neat for those who want to choose their own teas instead of getting one of the curated collections. You get to pick any six teas from Teatourist's extensive catalogue of teas, and then they'll package it all together and send it to you. No word yet on how much this will cost. I personally love getting the curated boxes, because a lot of the teas I get are ones that I probably wouldn't pick for myself, but love getting the opportunity to try. So if you're into surprises, the subscription box might be a great choice for you – but if you want to choose your own due to allergies or just personal preference, that's an option! You could even gift a Build-A-Box to someone and put all that though and effort into a personalized tea box.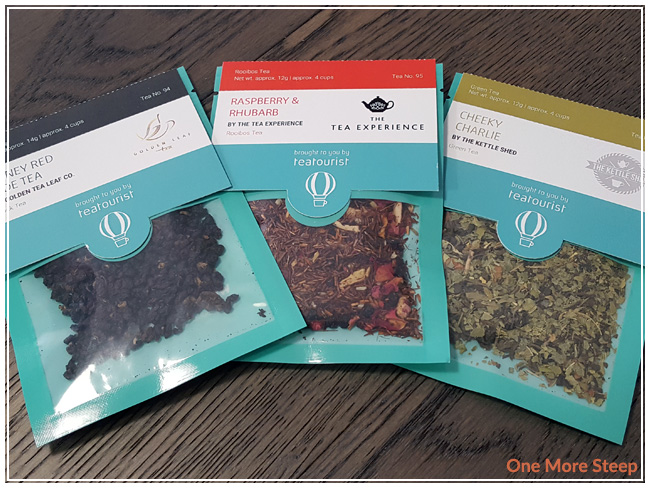 Now onto the Crushes & Blushes Collection! This box has a selection of six tea tasters: two herbal infusions, one white tea, one black tea, one rooibos, and one green tea. I'll be sharing my thoughts on all six of them: Whole Rose Buds from The Tea Makers of London (herbal infusion), North Jetty Beach by Beach House Teas (herbal infusion), Sparkling White by Hoogly Tea (white tea), Honey Red Jade Tea by Golden Tea Leaf (black tea), Raspberry & Rhubarb by The Tea Experience (rooibos), and Cheeky Charlie by The Kettle Shed (green tea). Continue reading "Teatourist's Crushes & Blushes Collection"