Jade Mist by Tielka
Green Tea / Straight
$13.00 for 56g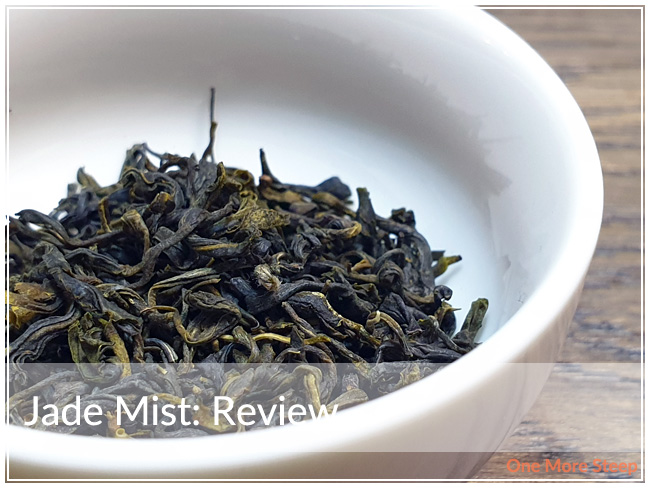 Tielka has provided me with Jade Mist for the purposes of writing an honest review.

Until June 28th 2020, when you order a pouch of Jade Mist from Tielka, you'll receive a free storage tin with your order when you mention One More Steep in the comments of your order!
First Impressions
Jade Mist comes in a white cardstock box with a printed the label (that has a handy dandy perforation that goes right over the box flap. The tea leaf itself comes in a vacuum sealed pouch that is not resealable (but I solved that easily with a zip top baggie). The leaves are Wulu green tea from Hubei Province, China. These leaves are harvest in the spring time (April to May) and are "hand harvested and crafted by organic artisan tea farmers". Huge bonus, Tielka highlights that their tea is certified free trade and organic.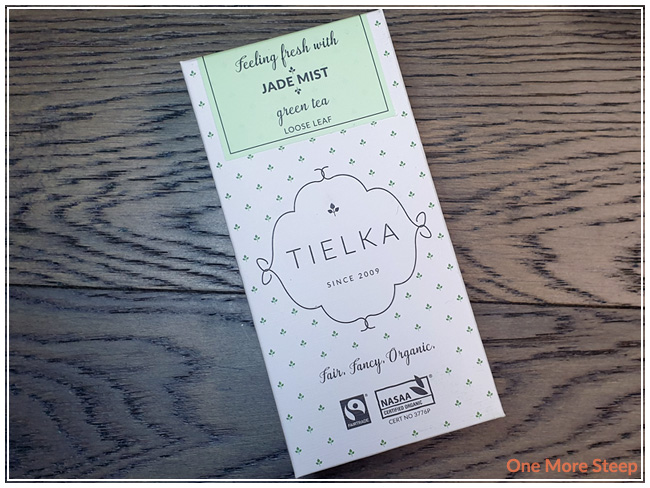 The leaves of Jade Mist are dark to light green, short and wiry. The aroma is really fresh – there's some grassy and cucumber notes that are just really enticing and remind me of the crispness after a nice rainfall. Very much a light aroma, but it's inviting.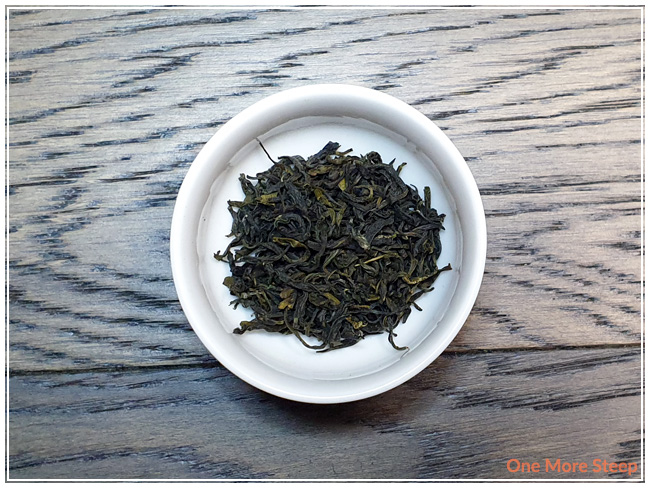 Preparation
Tielka recommends steeping Jade Mist in 70°C (158°F) water for 3 minutes. My variable temperature kettle (Breville's the IQ Kettle) doesn't quite go down that low… So I heated my water up to the lowest setting 79°C (175°F) and allowed the water to cool for 5 minutes before steeping my tea.
First Taste
Jade Mist steeps to this brilliant yellow colour. The aroma of the tea is bright, grassy and fresh smelling. The tea itself is smooth with a very mild astringency and slight umami notes. I found the tea to have some cucumber notes n the flavour as well, which is really nice. It just had a nice freshness to it that makes it really tasty.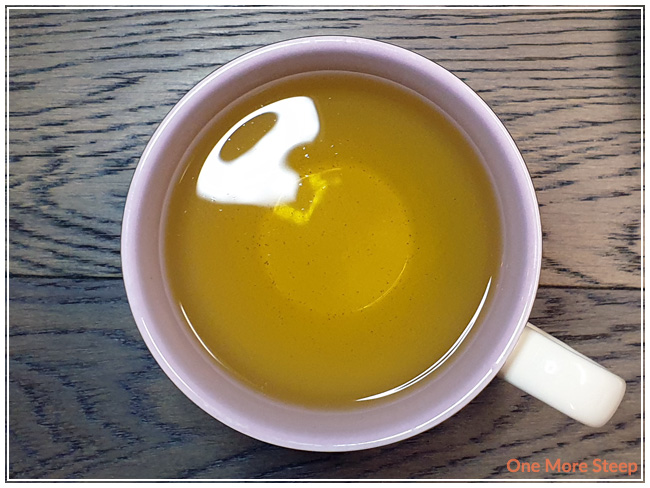 A Second Cup?
I resteeped Jade Mist twice, adding an additional 30 seconds for each subsequent steep. I found the flavour to be fairly similar throughout and it held up really well to resteeping. Plus it was just really fun to see the changes in the leaves as they opened up and revealed such a lovely olive green colour.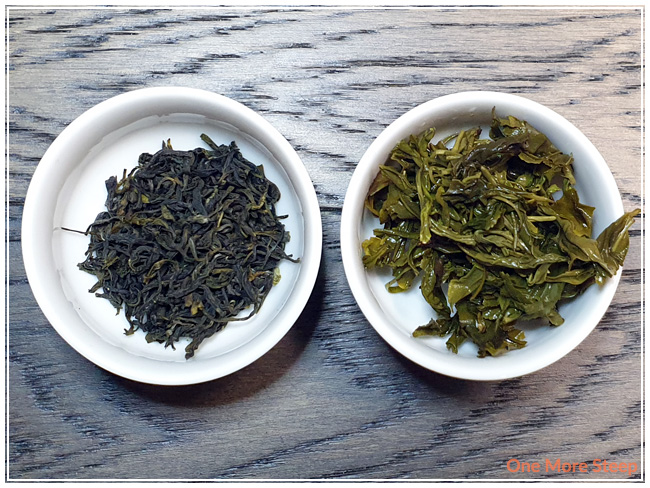 My Overall Impression

I loved Tielka's Jade Mist. There was just something so pleasant and fresh about this green tea – from the dry leaf to steeped tea to admiring the spent leaves at the end. I would highly recommend making sure you follow the temperature suggestion so you don't burn the leaves and end up with a bitter cup of tea, because it's just so pleasant! I really enjoyed the crispness in this tea and the umami notes.
Curious about the cup rating system? Click here to learn more.