Vanilla Cacao Tea by Tisano
Rooibos Infusion / Flavoured
$13.99USD for 4oz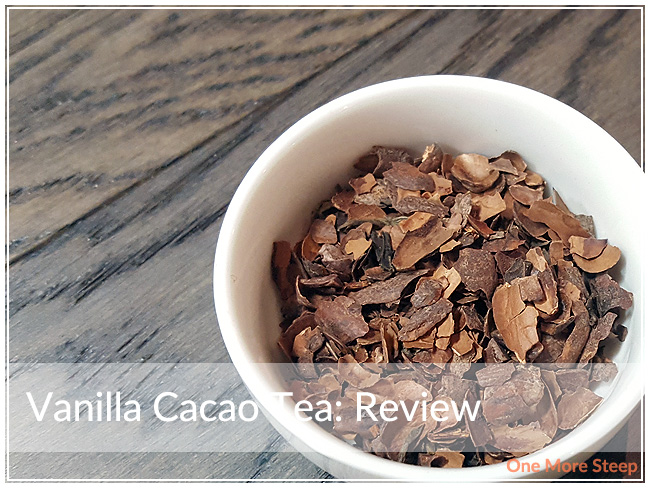 Tisano has provided me with Vanilla Cacao Tea for the purposes of providing an honest review.
First Impressions
Tisano's Vanilla Cacao Tea smelled absolutely heavenly as soon as I opened up the packaging. The smell of this tisane is primarily chocolate with a hint of vanilla. I don't smell the rooibos at all, which isn't a bad thing for me because I typically don't enjoy rooibos infusions. The chocolate aroma reminds me of hot chocolate. I enjoy that Tisano's packaging is resealable.
Vanilla Cacao Tea consists of cacao shells, organic rooibos, and organic vanilla.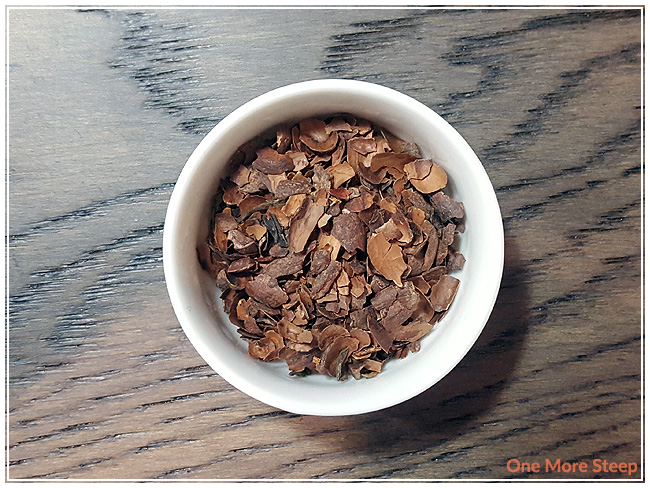 Preparation
Tisano recommends steeping Vanilla Cacao Tea in 212°F (100°C) water for 5 minutes. I steeped Vanilla Cacao Tea for an initial steep of 5 minutes.
First Taste
Vanilla Cacao Tea steeps to a bright golden yellow after the initial steep time of 5 minutes. The aroma that wafts up from the steeped infusion is malt chocolate and a hint of vanilla – I don't smell the rooibos at all (another bonus!). I found that the taste of Vanilla Cacao Tea was primarily malt chocolate (if you've ever had Milo – a malt chocolate drink powder – you'll know what I'm referring to), with a touch of bitterness that is found in dark chocolate, and there's the vanilla flavours at the end of each sip. I did wind up adding a touch of milk to the infusion, and found that it helped to temper the bitterness from the chocolate and make it more like a hot chocolate drink.
I don't think I tasted the rooibos at all – since I couldn't smell it or taste it, I'm not sure if it really added anything to the blend by being in it.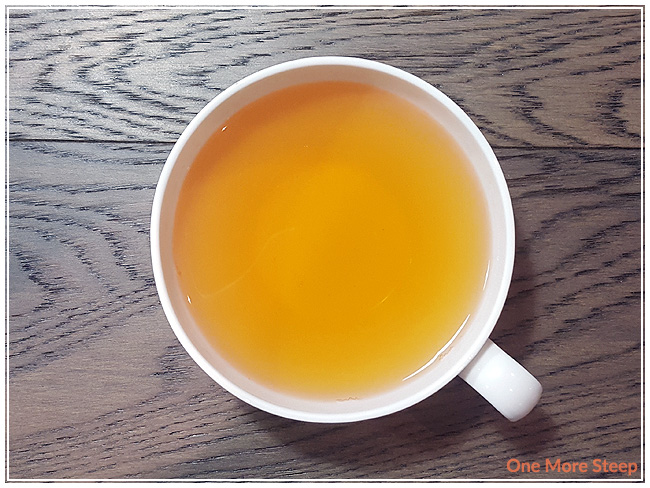 A Second Cup?
I resteeped Vanilla Cacao Tea once, and found that the flavour was quite watery compared to the first steep. I would say that Vanilla Cacao Tea is only good for one steep.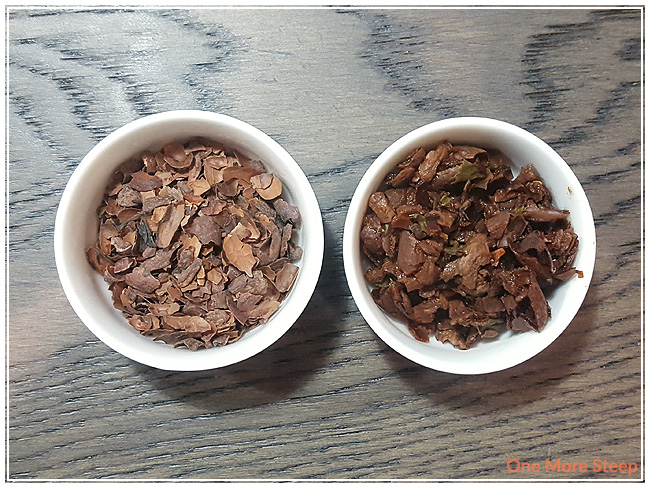 My Overall Impression

I liked Tisano's Vanilla Cacao Tea. I really enjoyed the malt chocolate flavour with the vanilla notes. It tastes very much like a watery hot chocolate until I added some milk to help temper the bitterness from the cacao shells. I'm not sure if there was a purpose of the rooibos as I couldn't smell or taste it. I really enjoyed the vanilla notes in this blend, and it makes the cacao infusion that much richer.
Curious about the cup rating system? Click here to learn more.