Magic Flute Tea by TWG Tea
Black Tea / Flavoured
S$25.00 for 37.5g (15 sachets)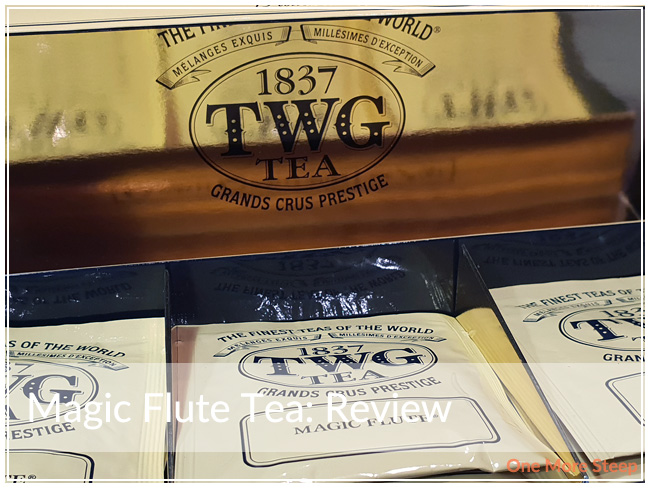 First Impressions
I received Magic Flute Tea as a birthday gift this past November from a friend. The tea comes in individually packaged sachets, inside of a cardboard ox. There's a bit of a luxurious feeling to the packaging, if only because the inside of the box is gold. The tea itself comes in cotton tea bags, which are described as being 100% cotton and hand sewn – the cotton fabric reminds me of a cheese cloth, but with a much tighter weave to it.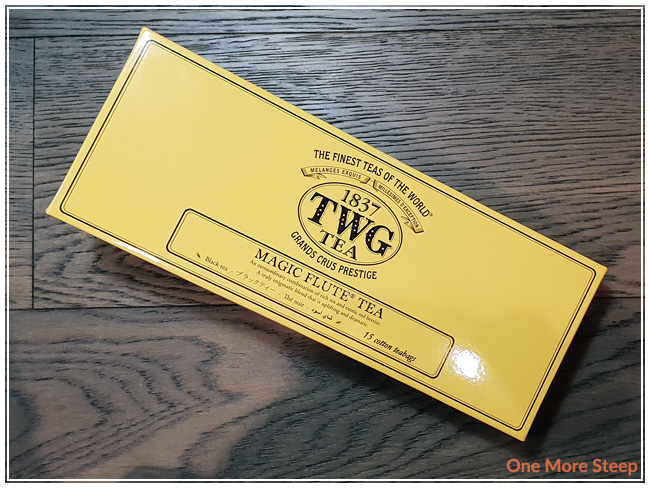 The dry leaf of Magic Flute has a strong citrus aroma, but I can smell the black tea base with slightly fruity notes. I had a hard time finding listed ingredients. The tag on the tea bag states "black tea, citrus & fruits" while the box itself says "an extraordinary combination of rich tea and exotic red berries". If I had to hazard a guess, I would say that Magic Flute Tea consists of black tea, vanilla extract and berries (not sure which kind, but it does smell a bit like strawberries).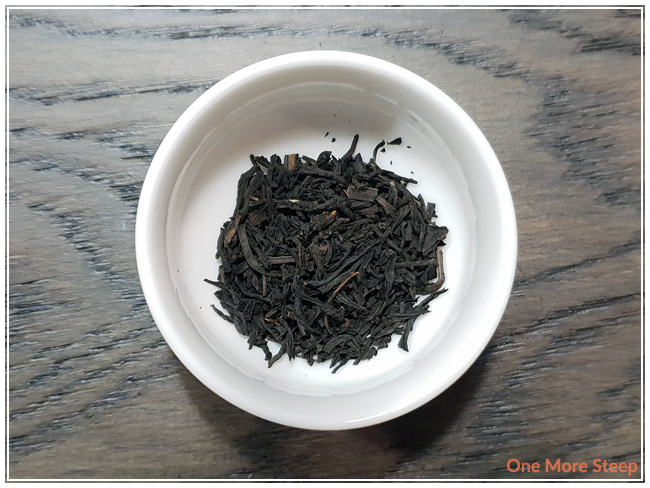 Preparation
TWG Tea recommends steeping Magic Flute Tea in 95°C (203°F) water for 2-3 minutes for a cup of tea and 3-4 minutes for a tea pot. My initial steep was for a tea cup, so I opted to steep for 2.5 minutes.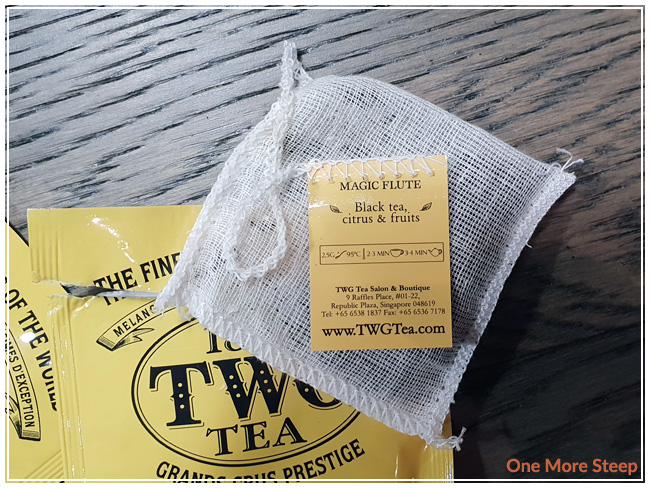 First Taste
Magic Flute Tea steeps to a lovely reddish brown. I found that the citrus aroma was strong in the steeped tea. The flavour of the black tea is lightly sweet, with some fruity/berry notes and a bit of citrus freshness. I can still taste the black tea base, which is nice – I found that it has a mild malty flavour to it which is pleasant, but I did find a slightly astringent aftertaste to it. I think it could be steeped for even less time (2 minutes or 90 seconds), and it would be less astringent. Otherwise, a little bit of cream and sugar wouldn't hurt to help temper the astringency and brighten up the flavours of the "exotic" red berries (whatever they may be).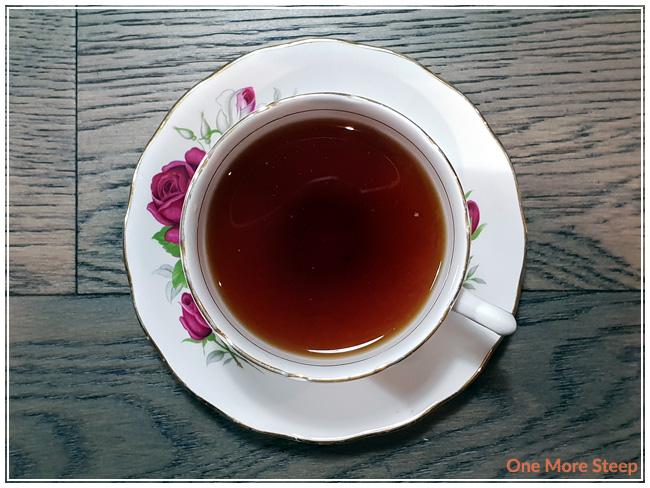 A Second Cup?
I attempted to resteep Magic Flute Tea and found it didn't resteep well – the tea was missing the sweetness and the citrus notes.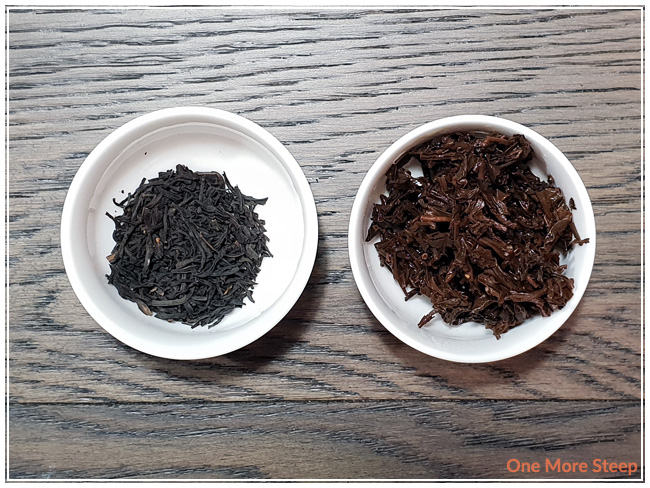 My Overall Impression

I liked TWG Tea's Magic Flute Tea. It has the type of packaging that I would probably like to keep around when I'm offering tea to guests because it just has that higher end feel to it with the vintage-esque but gold packaging. The tea itself is nice, I think it would be a good candidate for afternoon tea and would do nicely with some cream and sugar. That said, I would highly recommend keeping the steep times short with this black tea to prevent it from getting astringent if you are drinking it straight.
Curious about the cup rating system? Click here to learn more.