Late Spring by Wild Orchard Green Tea
Green Tea / Straight
$12.00 for 35g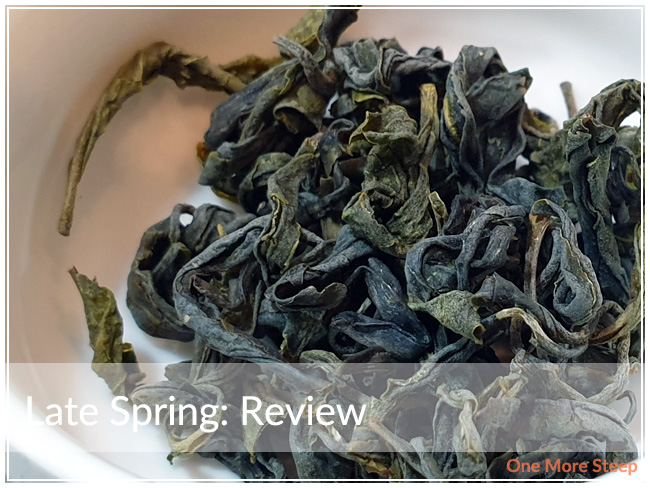 First Impressions
Late Spring is a green tea from Wild Orchard Green Tea that I picked up during the 2020 Vancouver Tea Festival. This green tea wasn't available for sampling in steeped for, but I did have the opportunity to smell it and it was just intriguing. The tea comes inside of a tin (with a little clear circle sticker over the opening. Inside is a sealed silver pouch.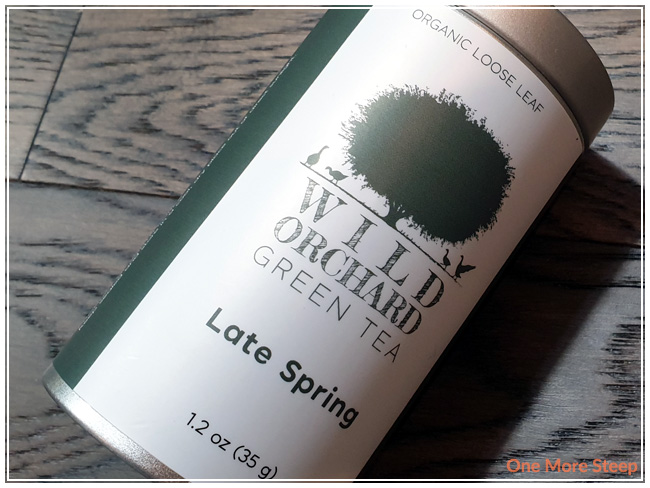 The leaves themselves are gorgeous. Wiry, varying shades of green, with a lovely vegetal aroma to it. It has notes that remind me of asparagus and hints of floral notes. Late Spring is harvested between May and June, basically right before summer begins. This organic green tea is from South Korea – just check out those shades of green!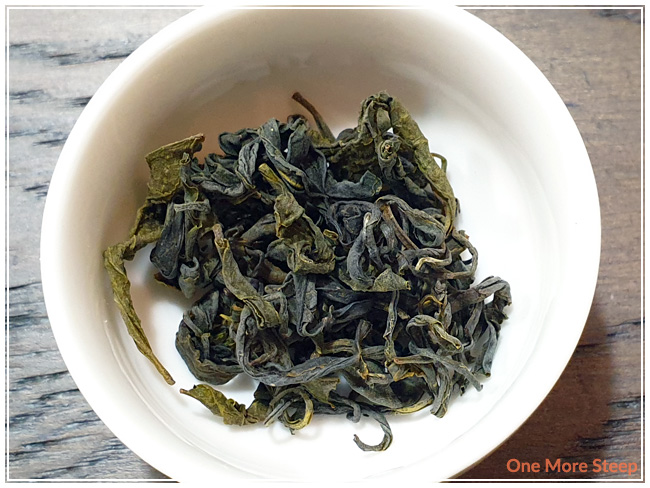 Preparation
Wild Orchard Green Tea recommends steeping Late Spring in 176°F (80°C) water for 1 minute. I opted to do an initial steep at 175°F (79°C) for 1 minute, because that's the lowest temperature setting available on my variable temperature kettle (Breville IQ Kettle review).
First Taste
Late Spring steeps to a golden yellow after just the short one minute steep. There's a nice aroma to it – it reminds me a lot of the dry leaf aroma (asparagus, grassy, vegetal notes). There's a slight hint of floral in the background. The flavour of Late Spring is interesting. I found it to be sweet, floral, strong vegetal notes (that still remind me of asparagus!), and there's a mild astringency at the tail end of each sip that is coupled with some nice umami notes with a slight saline quality to it. Just fascinatingly contrasting flavours that somehow all work together because it's not a bad cup of tea.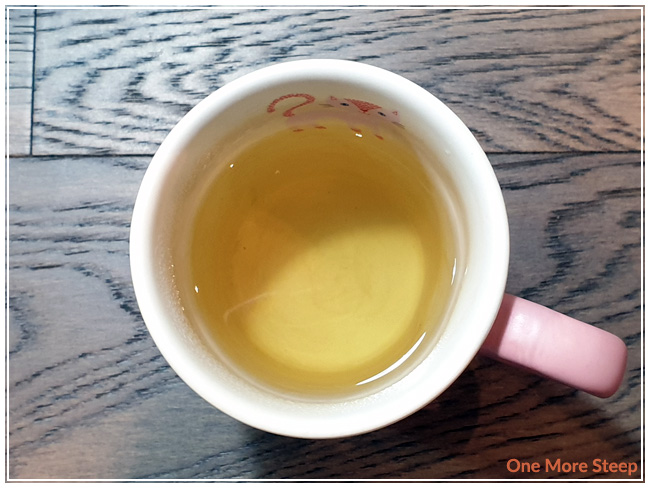 A Second Cup?
Wild Orchard Green Tea suggests that Late Spring can be steeped 2-3 times, which means up to 2 resteeps. This obviously means that I had to push it and attempt four total steeps (three resteeps). I added an additional 30 seconds for each subsequent resteep, and found that the flavour remained fairly similar to the initial steep. The umami notes lessened while the astringency stayed the same. I found that the flavour got more vegetal and continued to remind me of asparagus, while the floral notes just faded away. It did well with being resteeped and I found even the third resteep was still quite tasty.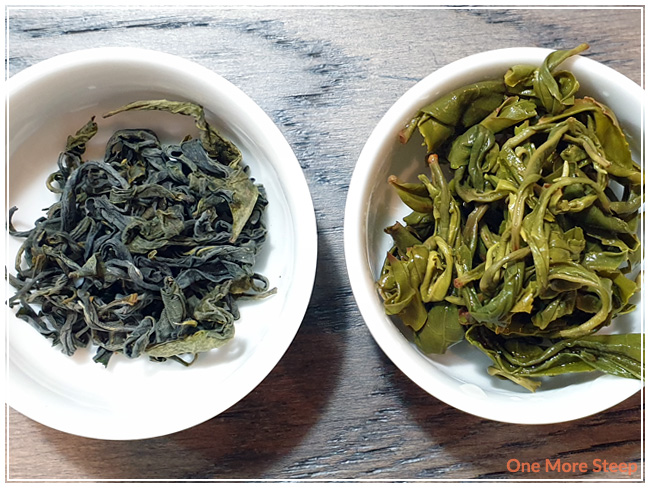 My Overall Impression

I loved Wild Orchard Green Tea's Late Spring. I found the flavour of this green tea to just be fascinating because it has so many nuances to it, that it's difficulty to simply describe yet somehow it all just works together. While I didn't particularly like the astringency, it balanced well against the umami quality and the interesting vegetal and floral flavours. I just found it to be a nice experience, because a lot of the time when you do get a spring harvest, you don't know when in the harvest season that the leaves were harvested/plucked. I find that early spring (or first flush) harvested teas are quite sweet because of how tender the leaves are, so it's nice to experience the leaves that have been allowed to mature a bit before being harvested and processed.
Curious about the cup rating system? Click here to learn more.