Nilgiri Green Swords by Young Mountain Tea
Green Tea / Straight
$6.50USD for 1oz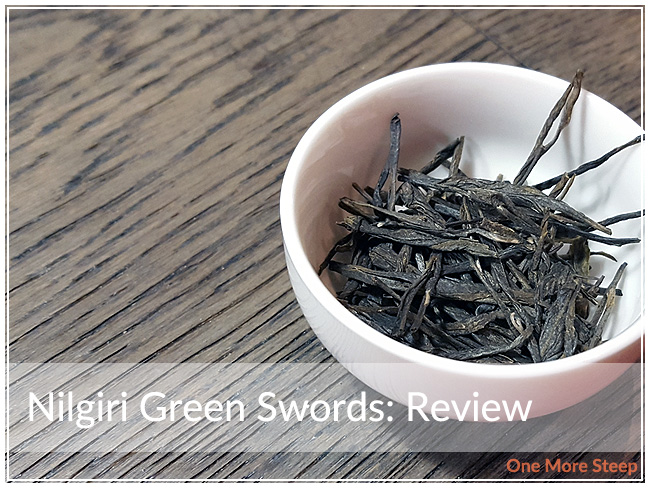 First Impressions
I picked up Nilgiri Green Swords at Young Mountain Tea's table at the 2017 Vancouver Tea Festival This green tea was one of the teas that they had available for sampling and I enjoyed it. This green tea comes from the Nilgiri mountains of south India, and comes from the Coonoor Tea Estate. Interestingly enough, this tea was inspired by the traditional Dragonwell (Longjing). These tea leaves are dark green with a flattened 'sword' shape – it's no mystery where the name of this tea came from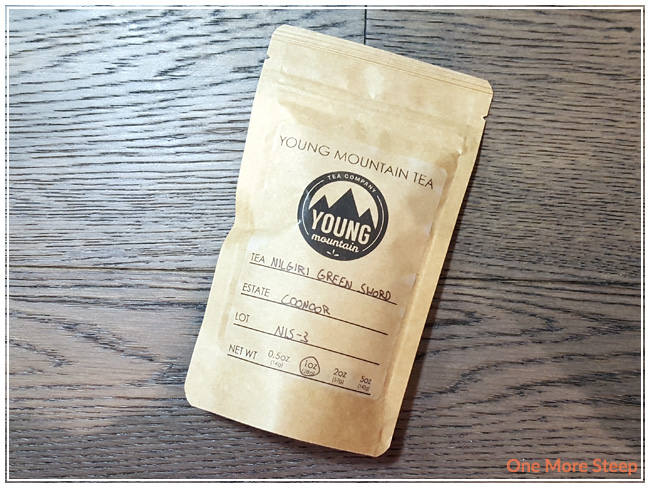 The dry leaf of Nilgiri Green Swords has an aroma that is an interesting mix – when I opened the packet (resealable kraft paper bag that's lined in foil), I could smell grassy notes, along with what reminded me of apricots. The description of the tea on the packaging suggests that this tea tastes like peaches.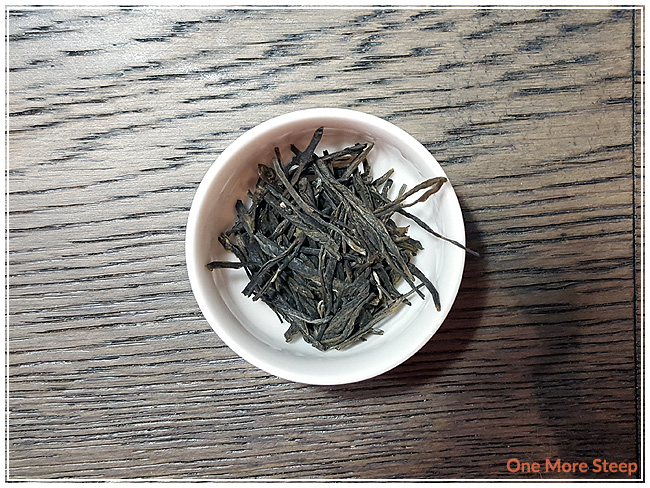 Preparation
Young Mountain Tea recommends steeping Nilgiri Green Swords in 180°F (82°C) water for 3 to 5 minutes. I opted to do my initial steep of Nilgiri Green Swords at 175°F (79°C) for 3 minutes.
First Taste
The first steep of Nilgiri Green Swords steeps to a pale yellow, and it has a very subtle grassy aroma to it. The taste of this green tea has a light sweetness to it, and a mild vegetal base. While the description of the tea was peaches, I still taste apricots – so still some fruity flavour to it. With the apricot comes a bit of sweetness, making this tea pleasant to drink.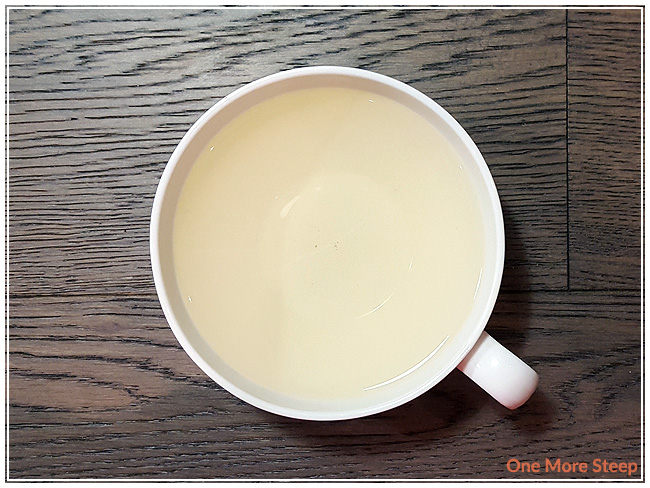 A Second Cup?
I did resteep Nilgiri Green Swords a few times (four resteeps total), adding an extra 30 seconds per steep. I found that the flavours became more developed – the apricot/fruit sweetness came through more with each steep, while the vegetal base remained mostly the same. The colour of this tea became more and more golden yellow with each steep.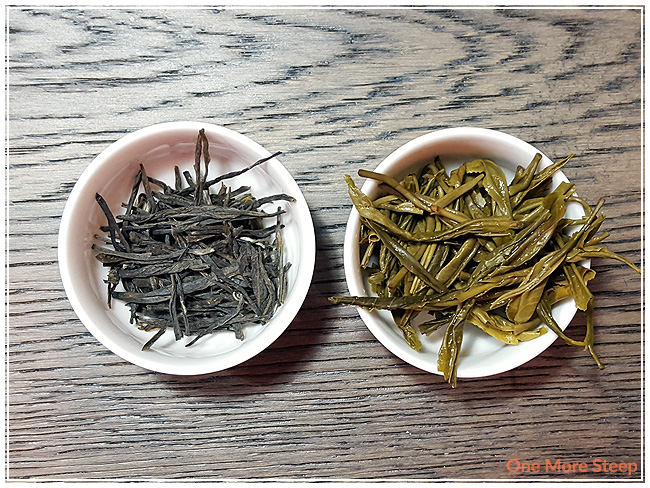 My Overall Impression

I liked Young Mountain Tea's Nilgiri Green Swords. I found the flavour to be pleasant, and enjoyed the fact that the fruity flavour was present in this green tea. I wish it had reminded me more of peaches, but the apricot flavour that I was able to pick out was delicious and balanced well with the vegetal flavour component of this green tea's flavour. I think it did well with the resteeping process, and enjoyed watching the tea leaves open up. It'd be a nice tea to pair with a slice of pie or other sweets that lean towards the savoury side.
Curious about the cup rating system? Click here to learn more.