Chocolate Chai by Zhena's Gypsy Tea
Rooibos / Flavoured
$8.99 USD for 36g (for the entire sampler)
This is a review of a tea that I received for my birthday in 2015. I won't be doing too much digging into the costs of the gifts that I've received.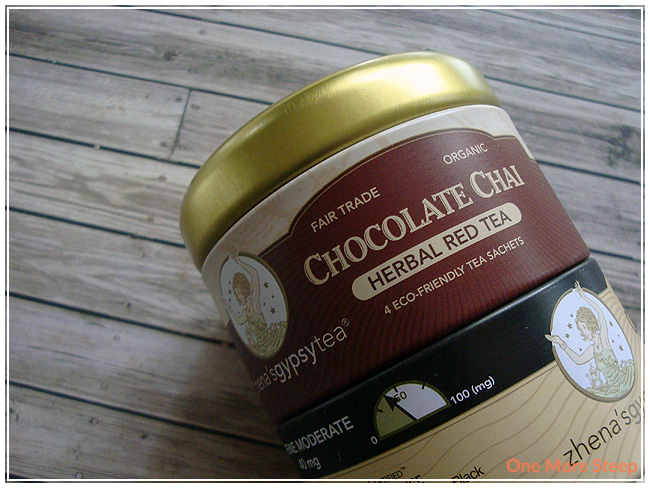 First Impressions
Chocolate Chai, the fourth and final of the Chai blends in the Zhena's Gypsy Tea Chai sampler. The dry rooibos sachets have an odd smell. There's the spicy notes that I would expect in a Chai, but there's an odd aroma that I can't quite place. It reminds me a bit of cough syrup, which is probably one of the least appetizing ways to describe a drink.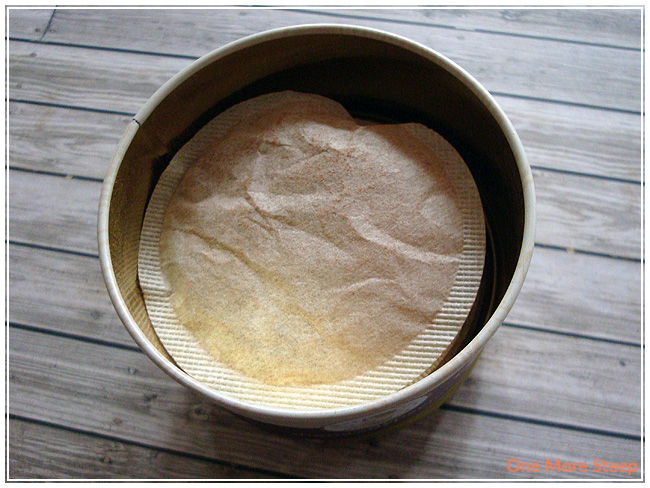 Chocolate Chai's ingredients are: cocao powder, rooibos, cinnamon, chicory root roasted, ginger, chocolate flavouring, licorice root, cardamom, cloves, nutmeg, shortbread flavouring, orange peel, and pepper. As with the other teas in this Chai sampler, Chocolate Chai's ingredients are labeled as being certified organic.
Preparation
Zhena's Gypsy Tea recommends steeping the sachet in boiling water for 3 to 5 minutes. I steeped my sachet of Chocolate Chai for about 5 minutes.
First Taste
Chocolate Chai steeps to an almost cloudy orange colour, it smells about the same after steeping as it does in dry sachet form. I can smell some spices, something that reminds me of cough syrup, and not much of anything that would scream chocolate at me. The lack of chocolate fragrance is disappointing, considering the tea consists of cacao powder and chocolate flavouring.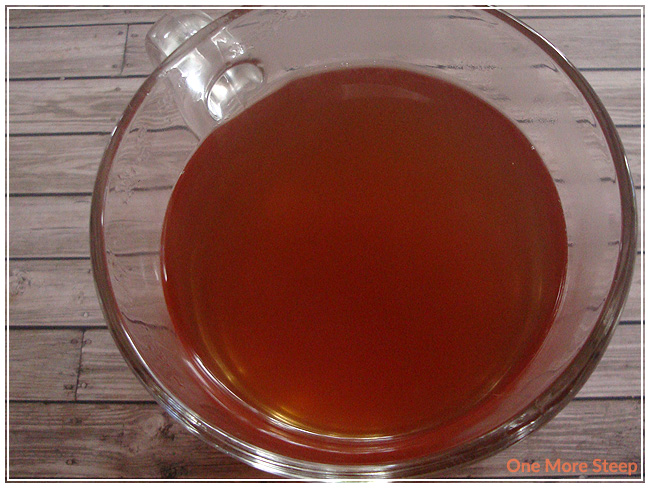 The taste is lacking. Despite steeping to the directions, Chocolate Chai just tastes very watery to me. The spiciness of Chai that I know (and love!) is sorely lacking in my cup. There is no chocolate taste, and there is the flavouring that is reiminscent of cough syrup in the cup. I tried doctoring up the tea, in hopes that it would improve. Unfortunately, Chocolate Chai did not improve with any sweetener.
A Second Cup?
I did not resteep the sachet.
My Overall Impression

I didn't like Zhena's Gypsy Tea's Chocolate Chai. Since I love Chai, I really wanted to like this tea, but unfortunately it was lacking in aroma and taste. It was a watery disappointment that reminded me more of cough syrup than it did of anything remotely related to chocolate. That said, this is the fourth (and final!) Chai blend in this tea sampler, which I was pleased to have received as a birthday gift in 2015. It was enjoyable to try the different types of Chai, even if I didn't like the last one I tried at all. I will not be seeking out Chocolate Chai to keep as a tea stash staple.
Curious about the cup rating system? Click here to learn more.