Jasmine Silver Needle by Teavana
White Tea / Flavoured
$19.98 for 2oz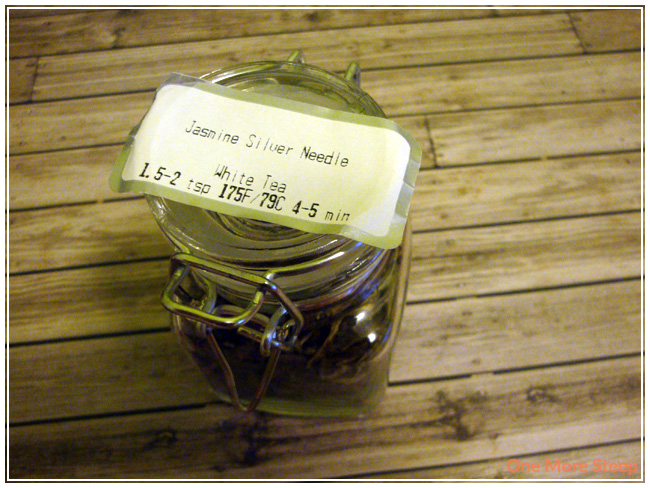 First Impressions
Jasmine Silver Needle smells amazing. Like the many other jasmine teas, it has a delicate floral scent. The tea leaves themselves are long and, as expected with silver needle tea, the leaves have the downy texture that is visible in the light. It's a really pretty tea overall, and I quite like the look of it. In comparison to a lower quality jasmine tea, the Jasmine Silver Needle appears to be high quality and a true silver needle tea.
The ingredients are fairly simple, Teavana's website states that the tea is made of: White tea scented with jasmine blossoms.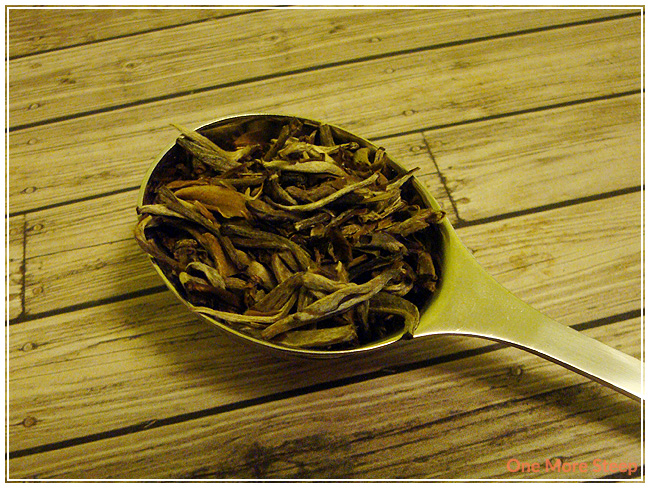 Preparation
Teavana recommends steeping Jasmine Silver Needle in 79°C (175°F) water for 4-5 minutes. I opted to steep for closer to 4 minutes.
First Taste
Jasmine Silver Needle steeps to a light yellow colour, and it has an interesting fragrance to the tea itself. There is the floral jasmine scent, but then there's also a little bit of a vegetal smell that reminds me a bit of cut grass. On first sip, the Jasmine Silver Needle is interesting. It does have a great floral taste, but it's quite overwhelming compared to the actual tea itself. The actual vegetal tastes of the tea itself are lost and the majority of what I can experience when drinking this tea is the jasmine – a lot of jasmine. The tea itself is quite enjoyable – it's smooth with a slight mouthfeel quality to it and it's a very enjoyable cup of tea.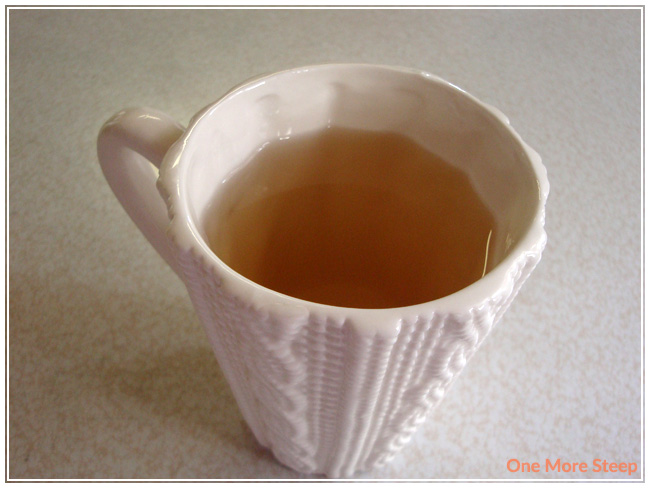 A Second Cup?
On second steeping, it's very similar to the first cup. The floral aroma and taste of the jasmine continues to overwhelm the silver needle.
My Overall Impression

I thought that Teavana's Jasmine Silver Needle was just okay. If I were to compare it to other jasmine teas, it would hold its own because it does really well in the jasmine part of it. But as a silver needle tea, it needs a lot of work. That isn't to say that the tea isn't good, because it is. It's a very good jasmine tea that I find really good. But as a silver needle it falls short of expectations because the natural flavour and aroma of the silver needle tea is overpowered by the jasmine flowers. At the price that it's at, it's an overpriced jasmine tea. I'd drink it again, but I wouldn't stock it in my stash – there's better (and cheaper!) jasmine teas around.
Curious about the cup rating system? Click here to learn more.