Dong Ding Oolong by Tea Ave
Oolong Tea / Straight
$12.50 for 25g
I received this sample of Tea Ave's Dong Ding Oolong for free, a review of the tea was not requested by the company.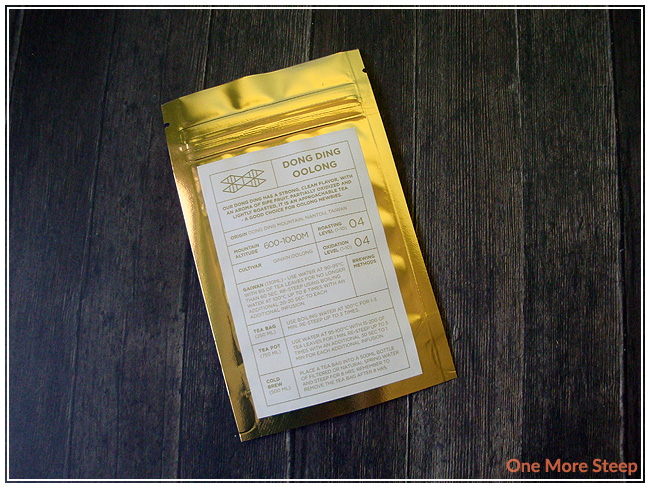 First Impressions
I have another shiny gold sample packet to try and share with you all! Like Oriental Beauty, Dong Ding Oolong from Tea Ave came to me in a shiny gold sample packet that has a lot of information regarding the tea itself. Dong Ding Oolong comes from Dong Ding Mountain, Nantou, Taiwan, and is a form of qing xing oolong – like Oriental Beauty.
The dry tea is little round balls, very solid feeling and is quite fragrant. Dong Ding Oolong has a very rich fruity aroma to it, it reminds me a lot of ripen lychee with that floral-fruity smell that also smells sweetened. Tea Ave's packaging states that Dong Ding is "an approachable tea – a good choice for oolong newbies".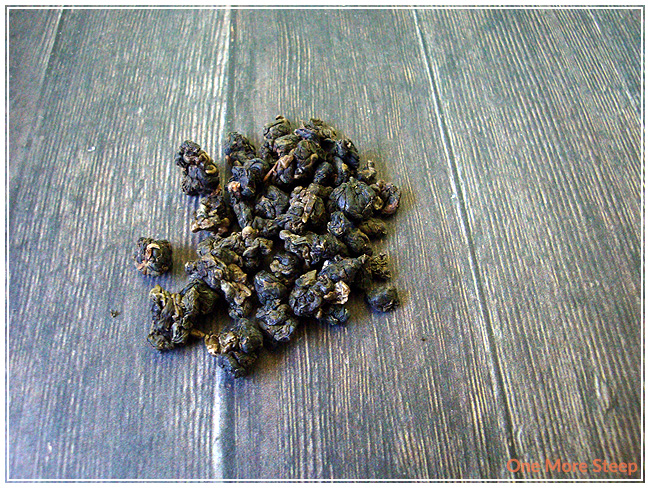 Preparation
Tea Ave gives multiple steeping instructions for if you are using a gaiwan, tea bag, tea pot, or a cold brew method. I opted for the tea pot instructions because I was trying out my Tea For One. The instructions are to use water that is 95-100°C (203-212°F) and to steep for 1 minute. Dong Ding Oolong can be resteeped up to 5 times, they recommend increasing the steeping time by 30 seconds to 1 minute for each additional steep.
I steeped my tea pot of Dong Ding Oolong for 1 minute for the first steep.
First Taste
Dong Ding Oolong steeps to a pale yellow for the first steep. The tea leaves have barely opened up by the time the minute is up. The tea itself has a nice fruity taste to it, still reminding me of lychee. There's a natural sweetness to Dong Ding that is pleasant. The tea itself is smooth with absolutely no bitterness or astringency. It makes for an enjoyable cup of tea.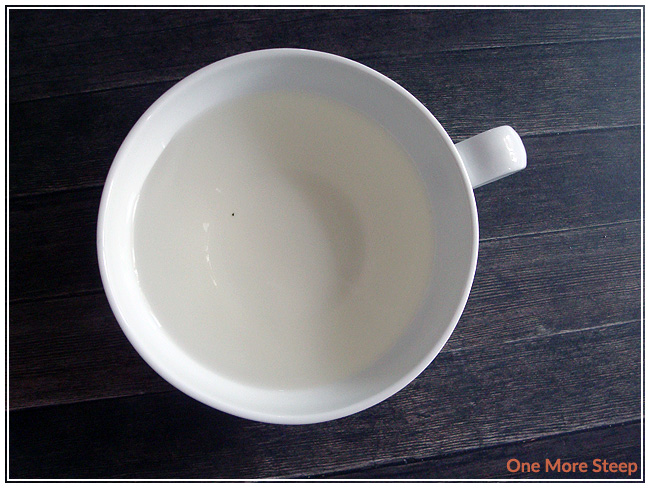 A Second Cup?
I resteeped Dong Ding Oolong for 5 additional times. Each time the tea got darker in colour to a nice golden yellow. The leaves unfurl a little bit more with each subsequent steeping and you can see how large the leaves really are. The flavour of the tea gets a bit stronger with each cup, with a more pronounced fruity taste to the tea each time. The last steeping (fifth resteep, sixth steep overall), the flavour was beginning to wane.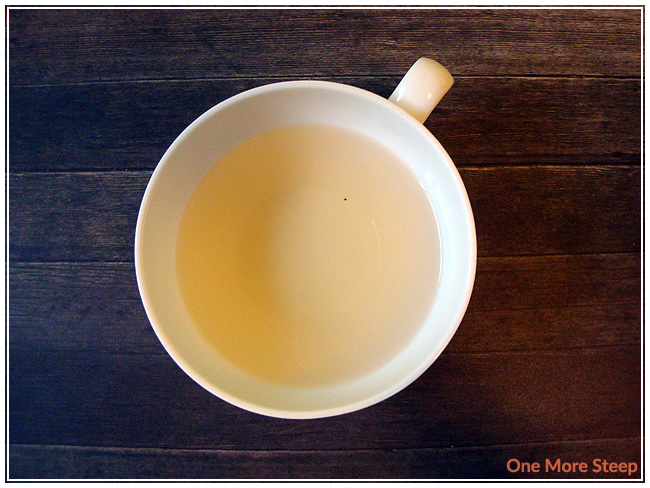 My Overall Impression

I loved Tea Ave's Dong Ding Oolong. I think this tea is very enjoyable as each steeping gets better. The taste of the oolong is quite good and I think that Tea Ave was right with Dong Ding Oolong being approachable. The flavours get bolder with each cup, which allowed me to get used to the taste and then come back for more. Like Oriental Beauty, there may be a bit of sticker shock involved with the cost per gram, but I think it is worth it. The tea itself resteeps amazingly well and the flavours develop well with each steeping. I think as far as oolongs go, Dong Ding holds its own and makes a fantastic cup of tea. It would be a great tea stash staple for someone who wants a luxurious treat from time to time.
Curious about the cup rating system? Click here to learn more.