Berry Romantic by DavidsTea
Oolong Tea / Flavoured
$9.98 for 50g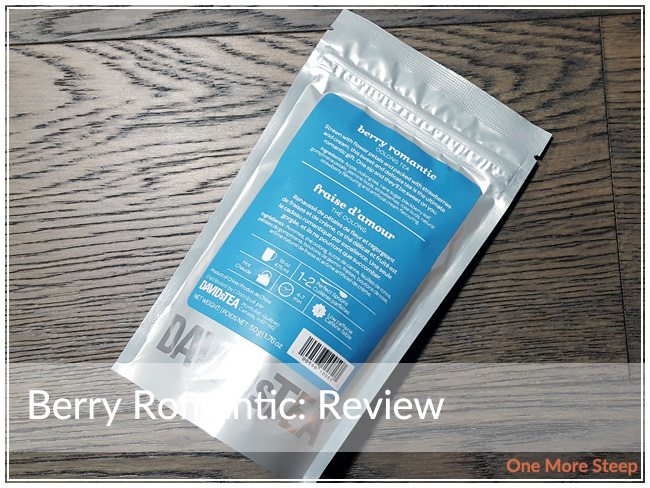 First Impressions
A bit late, but Berry Romantic was one of DavidsTea's special Valentine's themed teas this year (The Earl's Valentine was back again, I didn't try to find it again in stores because it was such a struggle last year). Berry Romantic has a pun-tastic name, and is a flavoured oolong. It smelled amazing in stores and I really wanted to try it. The description of this tea describes as 'strawberries and cream' and I really do have to agree – the first thing I smelled when opening the bag was strawberries.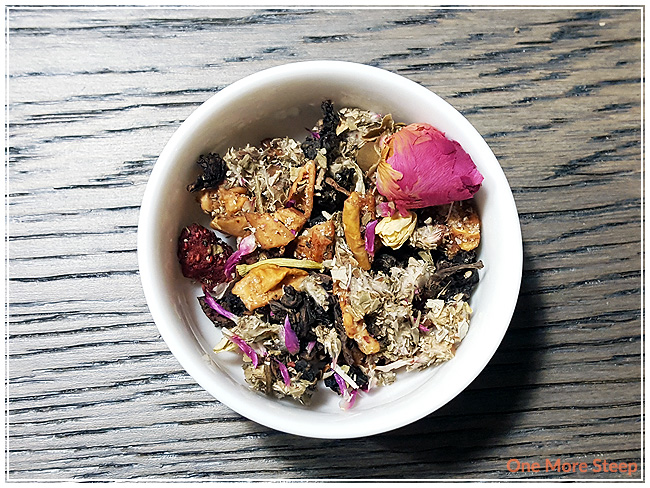 Berry Romantic consists of: apple, oolong tea, cane sugar, blackberry leaf, gomphrena petals, jasmine buds, strawberries, rose buds, natural strawberry flavouring, and artificial cream flavouring.
Preparation
DavidsTea recommends steeping Berry Romantic in 75-80°C (167-176°F) water for 4-7 minutes (as per their website); on the packaging it's "hot water" for 4-7 minutes. I miss when they had the temperature of water printed on the labels instead.
First Taste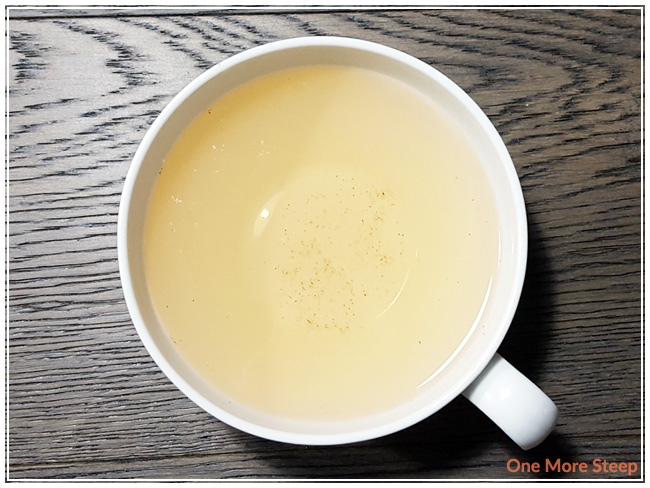 Berry Romantic steeps to a light golden orange and it really does smell like strawberries and cream! The strawberries/berries aroma is much lighter than I expected from the dry leaf – but at the same time, it's to be expected with added flavouring. I cannot make out the aroma of the oolong at all, which is a bit disappointing. For an oolong blend, the flavour of the oolong is lost on me when I taste it. The strawberries and berries flavour is strongest when sipped, with mild dairy notes with the cream. There's not much of a floral flavouring to it, which is surprising considering the amount of flowers in the ingredients list. Berry Romantic has a subtle sweetness to it, mostly due to the cane sugar and berries I presume.
I added some additional honey to my cup of Berry Romantic – the added sweetness helps brighten up the strawberry flavouring, and makes it more delicious.
A Second Cup?
Berry Romantic doesn't steep well – the strawberries flavour doesn't come out as strongly, and it's more floral the second steep around. The oolong doesn't really come through the second time around either.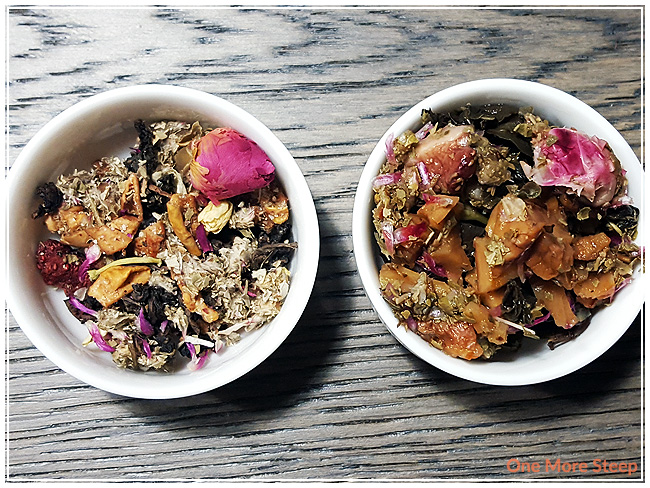 My Overall Impression

I thought that DavidsTea's Berry Romantic was just okay. While I really like the way that Berry Romantic smells and tastes (for the first steep), the berry flavour is delicious but I was left wanting a bit more because the oolong flavour wasn't really there at all throughout the entire steeping experience. The first steep was definitely the best and I think best evoked the strawberries & cream flavour that DavidsTea spoke about in their description of Berry Romantic, but it is a one steep wonder. It would be a great tea to serve at an afternoon tea with desserts and sweets, but not one to resteep repeatedly throughout a morning.
Curious about the cup rating system? Click here to learn more.