Mojito by Ahista Tea
Green Tea / Flavoured
$14.99 for 100g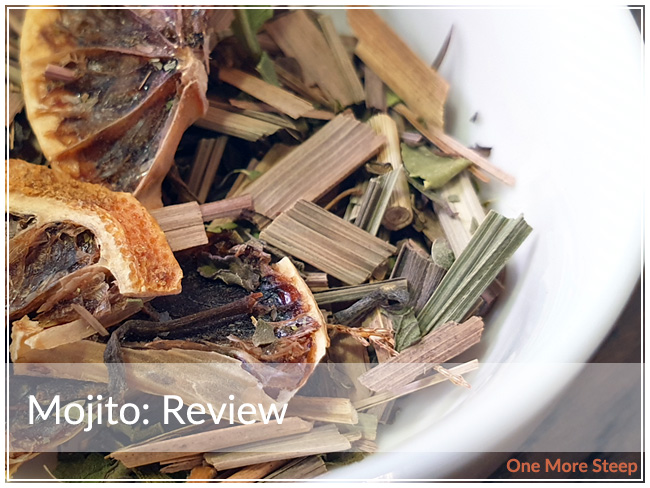 Ahista Tea has provided me with Mojito for the purposes of writing an honest review.
First Impressions
The sample of Mojito came prepackaged into tea sachets, almost like a gauze-material was used. When I tore the bag open to get a better look at the tea leaves, there were a lot of small thin, white fibres. The aroma of Mojito has a strong lemongrass and citrus aroma, with a hint of mint throughout. The aroma of the mint wasn't as strong as I would have wanted in a blend called Mojito, but lemongrass is a hard ingredient to overcome.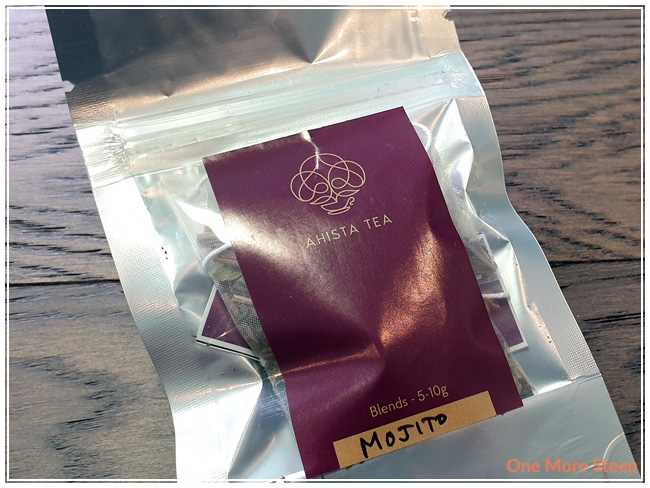 The ingredients are clearly identifiable when you look at it, which is nice. There are some large, dried citrus pieces – it's quite beautiful! Mojito consists of: green tea, lime pieces, lime leaves, peppermint, and lemongrass.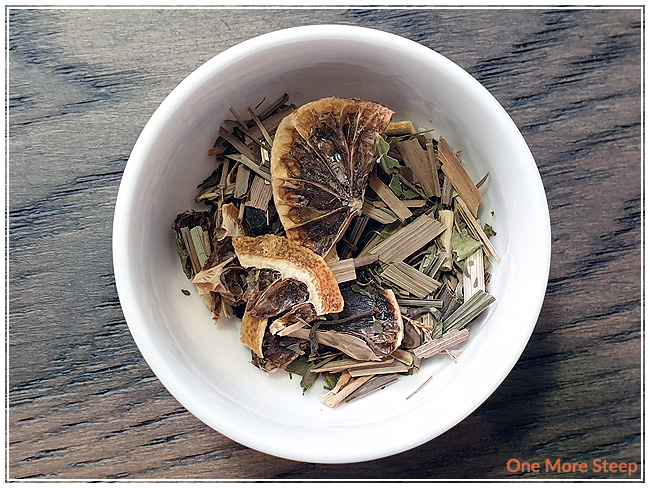 Preparation
Ahista Tea recommends steeping Mojito in 90-100°C (194-212°F) water for 3 minutes. I opted to steep closer to 90°C, and steeped my initial steep of Mojito at 91°C (195°F) as green tea is an ingredient in this blend and green teas tend not to do that well when steeped at higher temperatures.
If you're ever questioning a recommended temperature, I always suggest steeping at a lower temperature because you can always steep it for a longer period of time. If you opt to steep at a higher temperature, the tea could wind up being bitter or astringent and there's no going back from that!
First Taste
Mojito steeps to a light yellow colour, with a strong lemongrass aroma to it. The smell of the mint is a bit overpowered by the lemongrass again, like it was with the dry leaf. Not surprising considering how strong of an ingredient lemongrass can be. The first thing I notice when tasting Mojito is the sweetness – then followed by citrus notes, lemongrass, and mint. The mint adds a nice refreshing quality to each sip, but it is still not as strong as the lemongrass. Unfortunately, I don't really taste the green tea base.
When iced, I found that the mint flavour came out more in comparison to the lemongrass. I would recommend either having it iced (and perhaps adding some freshly muddled mint leaves) or cold steeping it.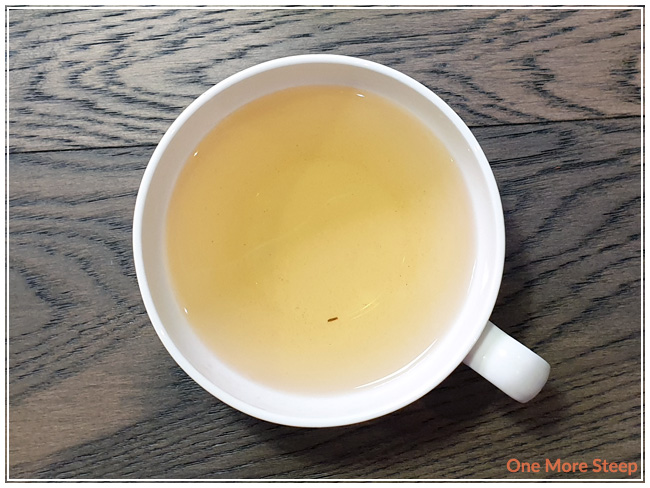 A Second Cup?
I attempted to resteep Mojito once but found that the flavours were lacking. I think that the majority of the flavour went into the initial steep. I would recommend Mojito for just the one steep.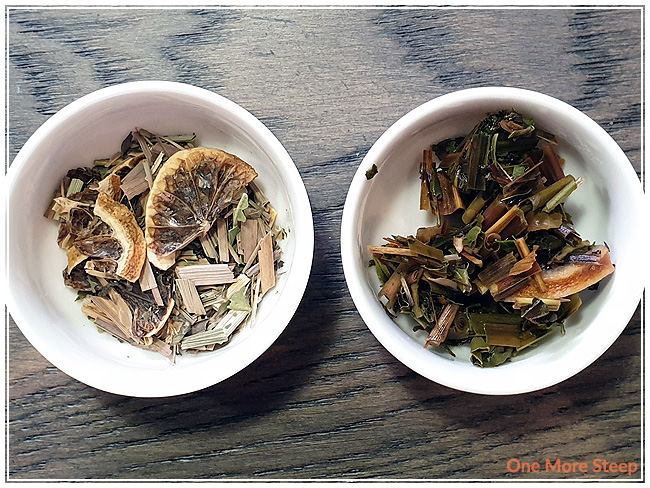 My Overall Impression

I didn't like Ahista Tea's Mojito. I found that the green tea wasn't very present in the flavour – neither in the aroma of the dry leaf or in the flavor of the steeped tea. For a drink called Mojito, the tea that I made could have had a strong hand with the mint leaves. It could very well be that other tea sachets made have more mint leaves in them, but the ones that I had received were lacking in the mint aroma and flavour – especially when compared to the lemongrass. I would recommend cold steeping Mojito in comparison to steeping in hot water because I think it does help to bring out more of the mint flavour – another great way to amplify the mint flavour would be to make it iced with some freshly muddled mint leaves..
Curious about the cup rating system? Click here to learn more.