Organic Mao-feng by Naked Teas Galore
Green Tea / Straight
$7.70 for 50g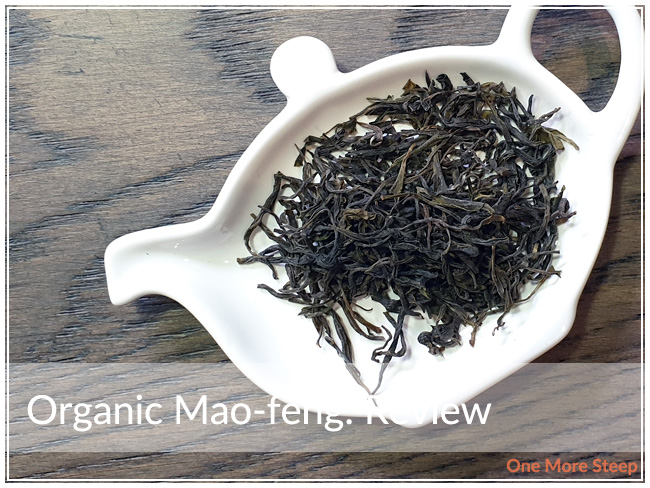 First Impressions
Organic Mao-feng comes in a sealed matte black pouch that is resealable (so great for proper tea storage!). It honestly feels like there's a lot more than 50g in the pouch because of the fact that this is just such an airy tea and takes up so much space – which isn't a bad thing because then I know that the leaves aren't being crushed in a tiny space.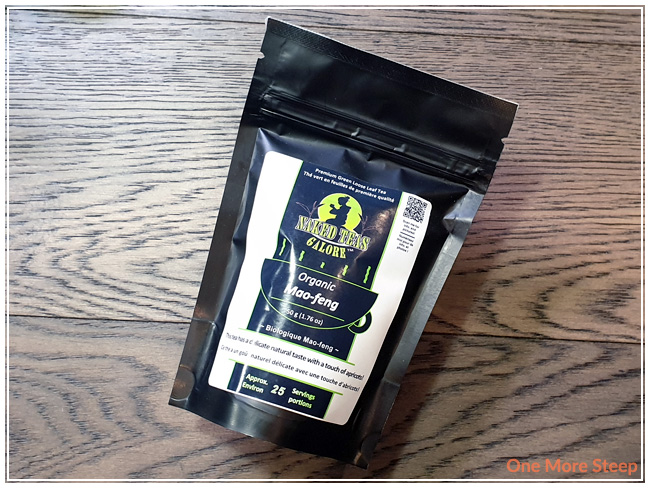 The leaves of this Chinese green tea are wiry – mostly brown with some hints of a dark olive green. The aroma of the dry leaf is primarily dry apricots and some grassy notes. It's quite appealing and doesn't smell too vegetal, which is a nice quality of this green tea. The tea is from the Zhejiang Province of China.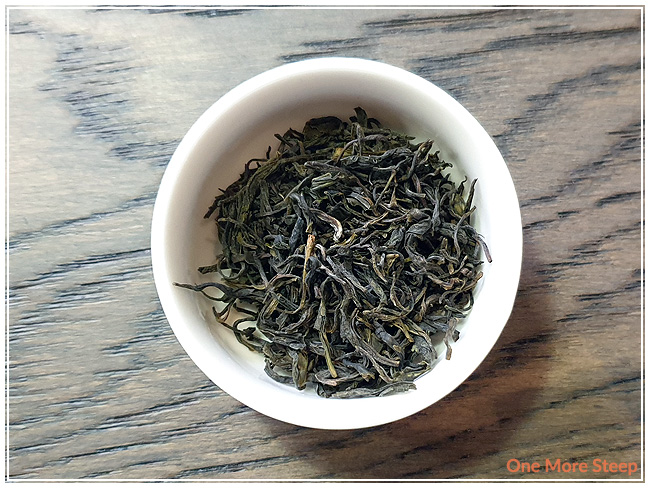 Preparation
Naked Teas Galore recommends steeping Organic Mao-feng in 70-80°C (158-176°F) water for 1 to 3 minutes. I used my Breville IQ Kettle to heat the water to 79°C (175°F) water and then allowed it to cool for a few minutes prior to steeping the tea leaves for 2 minutes.
First Taste
Organic Mao-feng steeps to a bright yellow, it's really sunshine-y and inviting – which I like! There's light sweetness to the tea, which reminds of apricots again. It's not overwhelmingly fruity, which is nice considering I'm drinking a straight tea. For the amount of time that I steeped it for, I found that the tea was smooth with no bitterness or astringency.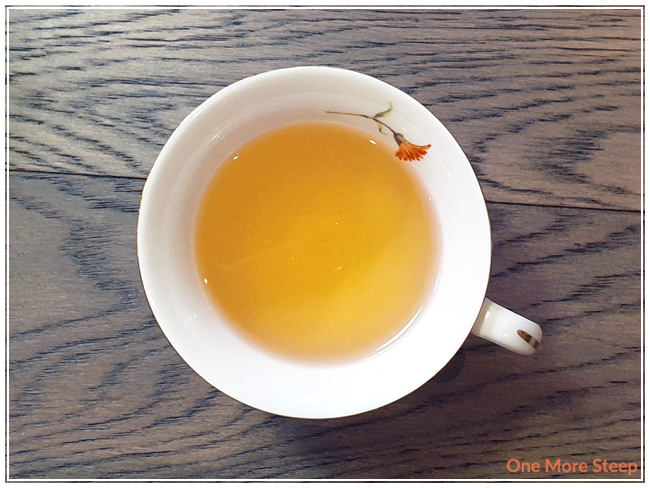 A Second Cup?
I resteeped Organic Mao-feng a total of five times, opting to add an additional 30 seconds for each subsequent steep. I found that the tea steeped a little bit darker each time, and tasted consistently the same as my initial steep of Organic Mao-feng, but did get weaker in flavour after the second resteep.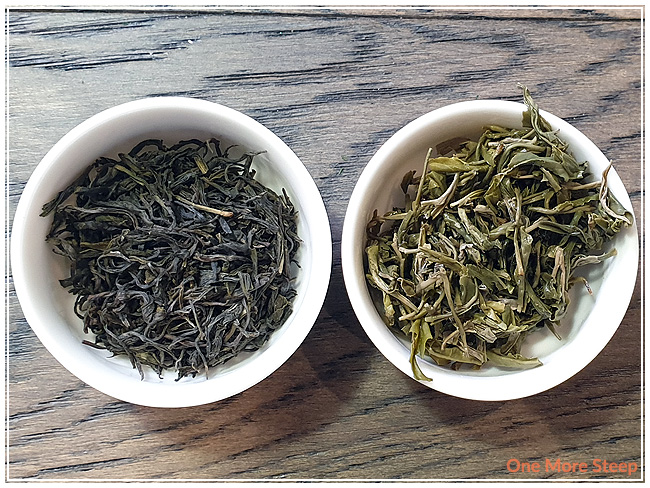 My Overall Impression

I loved Naked Teas Galore's Organic Mao-feng. I really appreciated the aroma of the dry leaf and the flavour of the tea. I found it to be pleasant, with a nice amount of sweetness to compliment the natural flavours that remind me of apricots. I think this would be a nice tea option for either cold steeping or for an iced green tea to have over the summer because it does have those light floral and fruity flavors in it.
Curious about the cup rating system? Click here to learn more.