Chocolaty Mint by Lemon Lily
Rooibos/ Flavoured
$10.00 for 50g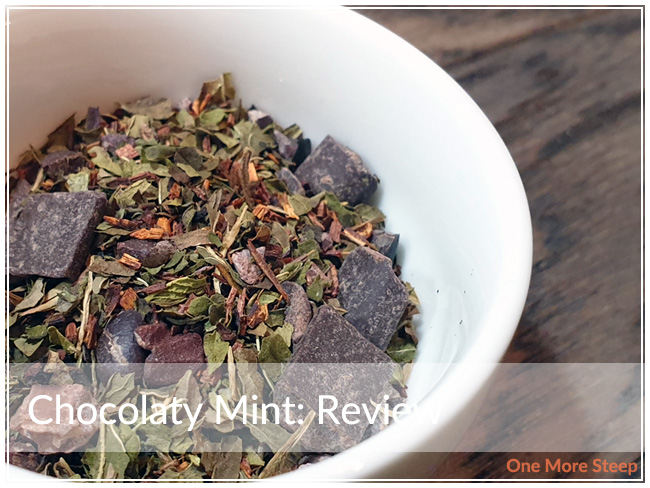 I received Chocolaty Mint from Lemon Lily via the Dessert by Deb tea subscription box that I subscribe to in the January/February 2020 box.
First Impressions
Chocolaty Mint comes in a clear plastic resealable pouch. There's no information on the label regarding the steeping instructions, so I did have to go onto the Lemon Lily website to find out that. The blend is clearly visible through the packaging, which is nice.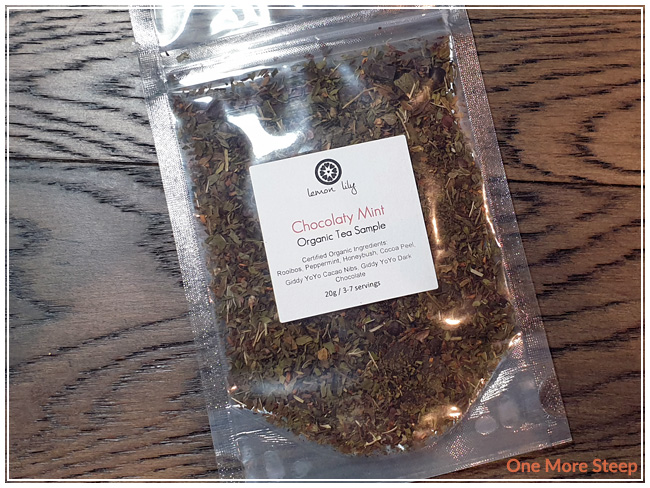 Basically my first impression of Chocolaty Mint when I opened it is that it smells like candy. It smells like mint chocolate and reminds me so much After Eight chocolate. I can't smell the rooibos, which is a huge plus for me since I'm not a rooibos fan. Chocolaty Mint consists of the following certified organic ingredients: rooibos, peppermint, honeybush, cocoa peel, Giddy YoYo cacao nibs, and Giddy YoYo dark chocolate.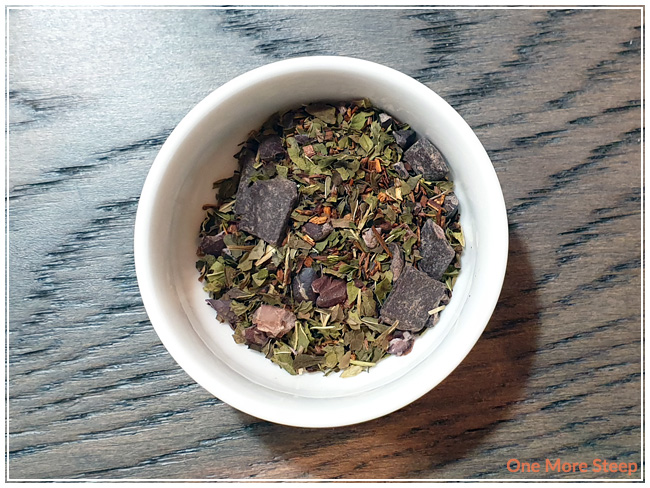 Preparation
Lemon Lily recommends steeping Chocolaty Mint in 200°F (93°C) water for 4 to 6 minutes. My initial steep was for 5 minutes.
First Taste
Chocolaty Mint steeps to a nice golden orange. There's primarily a mint aroma to it, the chocolate isn't very forthcoming in terms of aroma which is bit disappointing considering how strong it was in the dry leaf. For the taste, I can mostly taste the mint. I don't really taste the chocolate, which is disappointing – but I also don't taste the rooibos, which is not disappointing.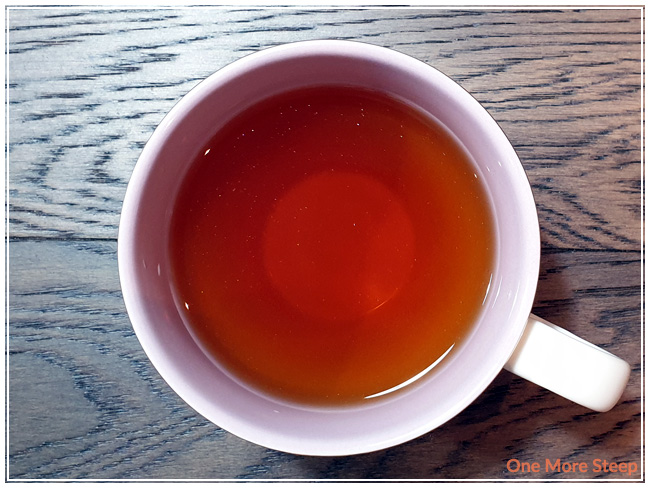 A Second Cup?
I attempted to resteep Chocolaty Mint but it didn't get any better in terms of the chocolate flavour – I did get a lot of mint though!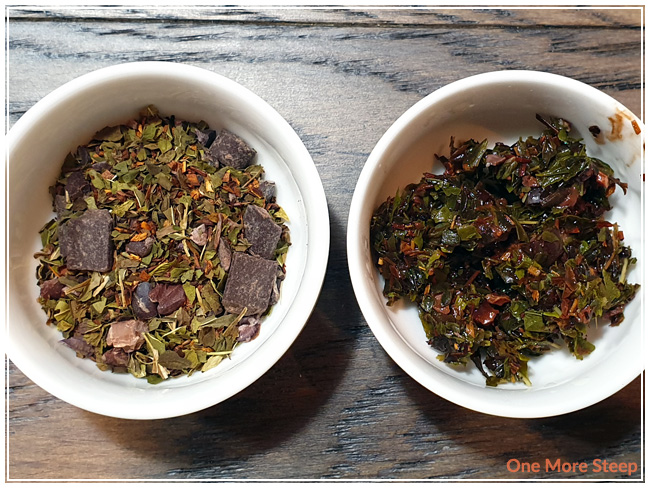 My Overall Impression

&

I both didn't like and liked Lemon Lily's Chocolaty Mint. I think as a mint chocolate tea, it's not meeting my expectations. Considering how strong the chocolate aroma is and how many chocolate-related ingredients are in the blend, I'm disappointed that the chocolate isn't stronger. However, if I were to treat this as a mint tisane, it's pretty decent. I like mint tisanes and found them pleasant and comforting, so I enjoyed Chocolaty Mint for that aspect.
Curious about the cup rating system? Click here to learn more.