Frosted Winter Apple by Dessert by Deb
Green Tea / Flavoured
$16.00 for 75g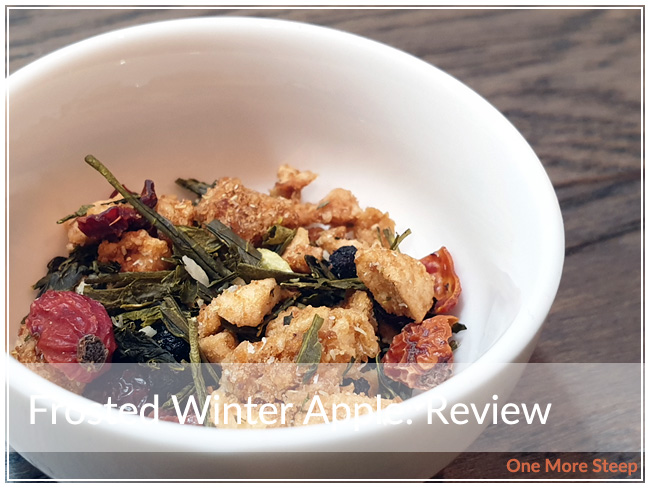 Frosted Winter Apple is an exclusive blend for Dessert by Deb subscription subscribers and is available for purchase by subscribers only at this time.
First Impressions
Frosted Winter Apple was a subscriber exclusive from the 2020 January/February Dessert by Deb subscriber box. This tea came in a foil pouch with a colourful label on the front. The tea has a lovely aroma – it smells like coconut and apples. It does have a nice sweetness to it, which is inviting and reminds me that all of the teas from Dessert by Deb are really sweets/dessert focused.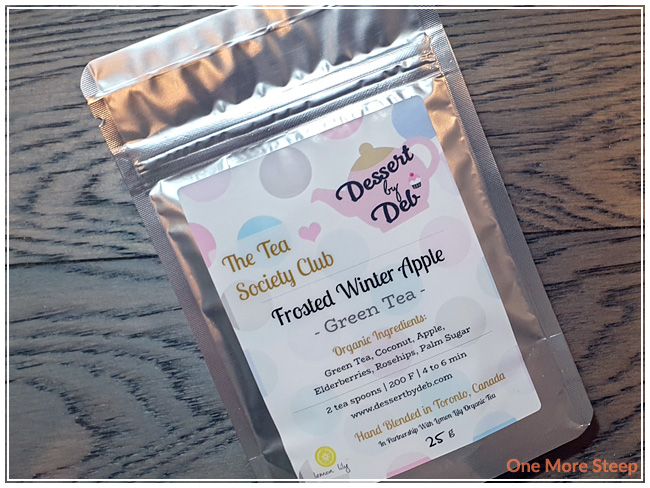 This blended green tea consists of: green tea, coconut, apple, elderberries, rosehips, and palm sugar. It's a gorgeous tea, I love the look of it with the green tea blended with the coconut, and it smells lovely. I don't smell the green tea, elderberries, or rosehips. It looks lovely.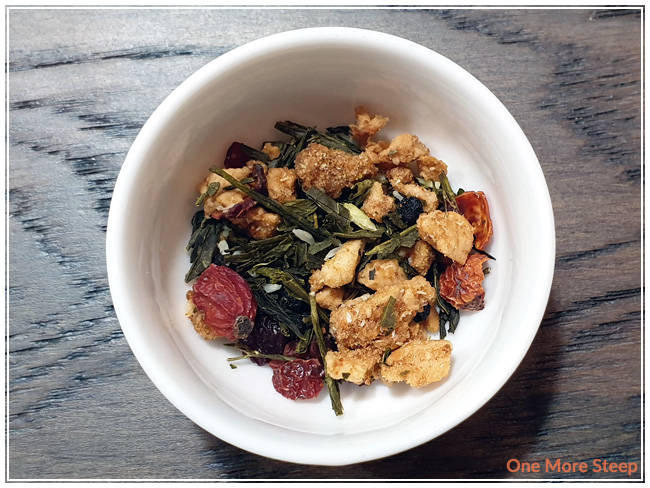 Preparation
Dessert by Deb recommends steeping Frosted Winter Apple in 200°F (93°C) water for 4 to 6 minutes. I opted to do an initial steep for 5 minutes.
First Taste
Frosted Winter Apple steeps to a pale peachy orange. There's a bit of an oil slick across the top that I attribute to the oils from the coconut. There's a sweet, slightly fruity aroma to it. On first taste, I really notice the coconut. There's some fruity notes that I believe are from the apple – which make it quite pleasant. Frosted Winter Apple has a nice amount of sweetness to it. It's pleasant to the taste buds, but the green tea base doesn't shine through very much for me.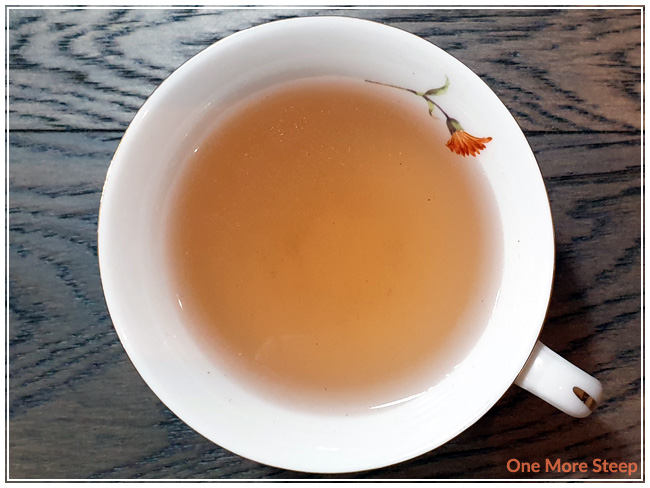 A Second Cup?
I attempted to resteep Frosted Winter Apple and fond that it didn't do too well. There was a lack of coconut and apple in the follow up cup.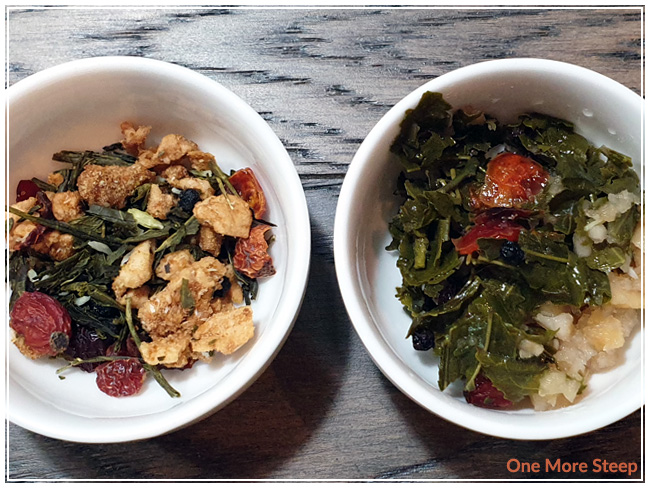 My Overall Impression

I liked Dessert by Deb's Frosted Winter Apple. I found the coconut to be very pleasant and worked well wit the sweet, fruity notes. I did wish that the green tea shined through a bit more, and perhaps had more apple flavour versus coconut since apple is the ingredient that pops up in the name. It's a pleasant dessert tea though, I found it to be nicely sweetened with the fruit and the palm sugar.
Curious about the cup rating system? Click here to learn more.