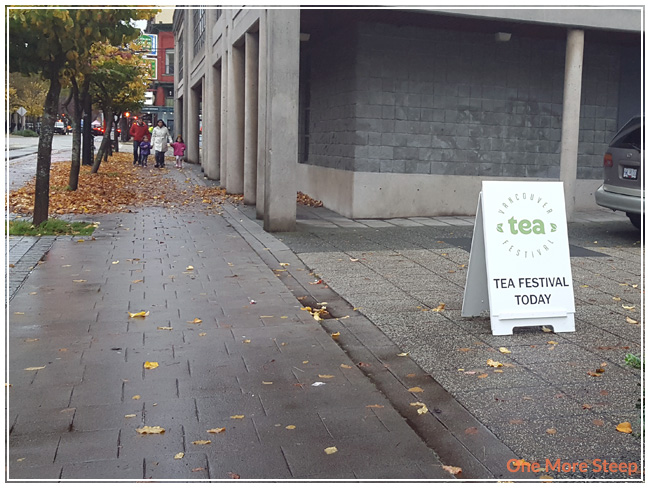 Despite the poor time that I had at the 2015 Vancouver Tea Festival, I decided to give it another try this year. This year, the 3rd annual Vancouver Tea Festival took place on Saturday, November 5th at the Dr. Sun Yat-Sen Classical Chinese Garden in Vancouver's historic Chinatown. What a beautiful venue that they had chosen, and it wasn't even terribly rainy (while I was here), which was greatly appreciated.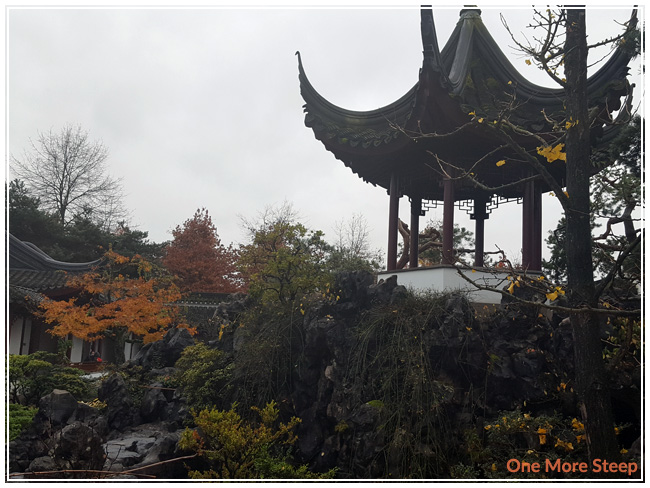 The vendors were situated in one building, while the classes/workshops (as well one vendor, Phoenix Perennials) were located in another building. It was quite confusing at first, because when I went to register at a table and get my tasting cup, I wasn't told that the vendors were located in another building. The workshop that I most wanted to take part in was an early one, and it had already been filled by the time I had arrived. I opted to wander over to the vendors (after asking for directions…).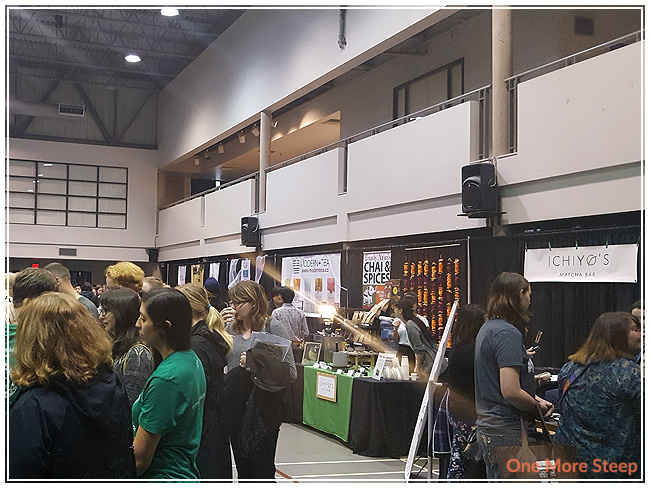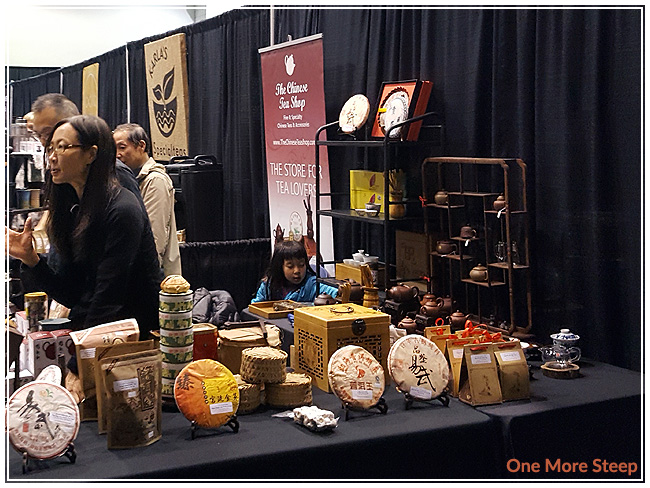 This year they had about 30 vendors, I believe, and because I was there early it wasn't too crowded. I was able to discuss tea with the vendors, as well as get in to try some more teas, and even make a few purchases! There were different vendors this year (as well as some repeats), and I got to talk to a good portion of them. I didn't feel this year that I wasn't being pushed and shoved while speaking to vendors and other attendees, which definitely made this year's experience enjoyable.
I made some purchases from Oollo Tea, Modern Tea, The Chinese Tea Shop, and Aroma Tea House – so look forward to reviews from those soon! Many of the teas that I bought were oolongs, which I've become very fond of lately.