Coffee Cake by DavidsTea
Black Tea / Flavoured
$7.98 for 50g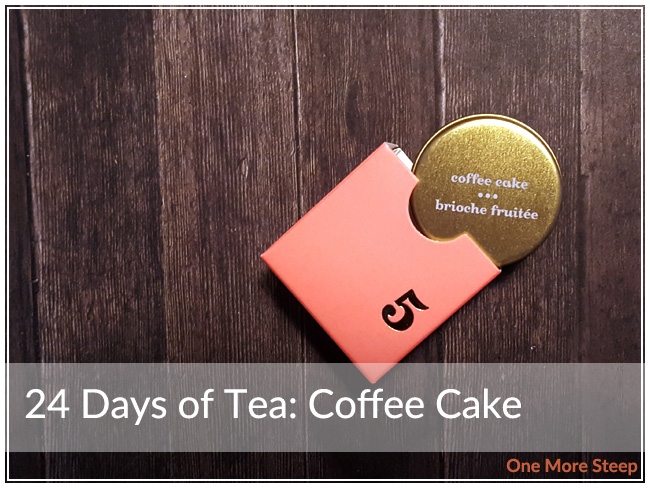 First Impressions
Coffee Cake smells like what you'd expect a tea called Coffee Cake to smell like – like its namesake. Interestingly enough, there isn't actually any coffee in the ingredients list. Coffee Cake is comprised of: black tea, candied fruit, pineapple, natural and artificial flavouring. I do love black tea, but the smell of coffee in general makes my stomach turn so I won't be giving this one a try.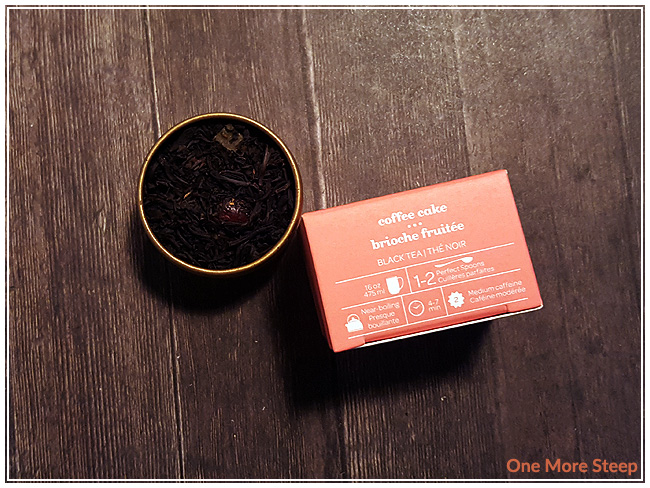 My Overall Impression

I did not try DavidsTea's Coffee Cake, so I can't give it a proper rating. I'm aware that there isn't actually any coffee or coffee beans in this tea blend, but I just find the smell of coffee overall off putting on a good day, so I'm not able to try it for fun. If you gave Coffee Cake a try, comment below with your thoughts on it!
Curious about the cup rating system? Click here to learn more.