Organic GABA Black Tea by Grand Tea
Black Tea / Straight
$42.50HKD for 25g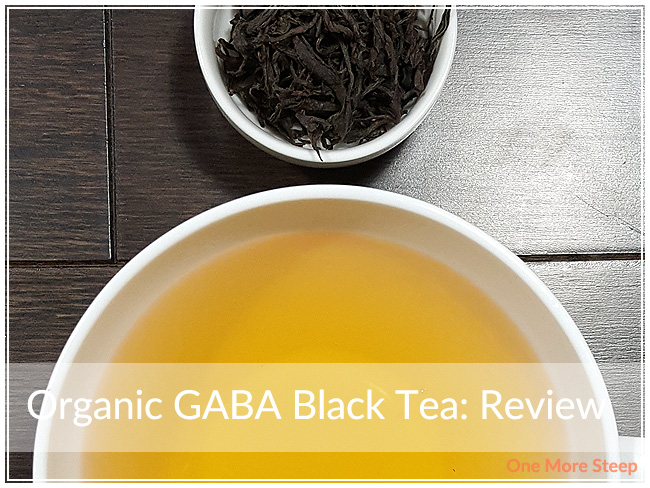 Grand Tea has provided me with Organic GABA Black Tea for the purposes of providing an honest review. I received this product at no charge to me and received no other compensation.
First Impressions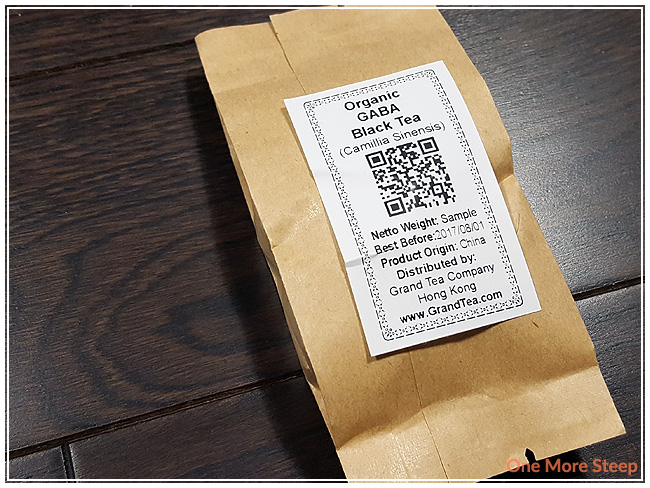 I have never had GABA tea before. For those not in the know, GABA is short for gamma-Aminobutyric acid (γ-Aminobutyric acid), which is a neutrotransmitter. GABA teas were developed in the 1990s in Japan, where a new type of tea was developed with GABA in the tea leaves and then a method of fermenting tea leaves was developed in an oxygen-free environment to keep the GABA in the tea leaves. I don't know all the details about this (I did read a little bit about it on the Organic GABA Black Tea page and on Wikipedia).
When I opened up the sample of Organic GABA Black Tea, the first thing I noticed is that there was a lot of tea in there. The tea leaves are huge and wiry with light twists. There are some deep plum notes that I smelled at first, with some subtle notes of grass and hay. Organic GABA Black Tea is a straight black tea.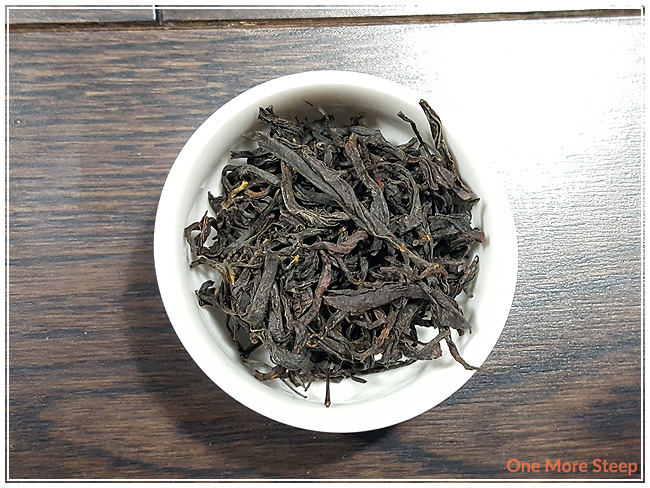 Preparation
Grand Tea did not have any preparation recommends for Organic GABA Black Tea. I steeped mine in 100°C (212°F) water for an initial steep of 4 minutes.
First Taste
Organic GABA Black Tea steeps to a beautiful golden orange colour. There are some berry notes when I smelled the tea as I waiting for it to cool. There's also a bit of a grassy fragrance to this tea. On first sip, I could taste the grassy notes, a fruity taste that reminded me of currants, and light floral sweetness. The tea itself is very smooth, there's a pleasant mouth coating feel to this tea. I find it to be very 'light' feeling for a black tea (especially compared to all those breakfast teas I've reviewed lately). It's quite refreshing to sip. The floral sweet notes are just enough, I don't think a sweetener is needed. It's bitter-free and that's always nice in a black tea.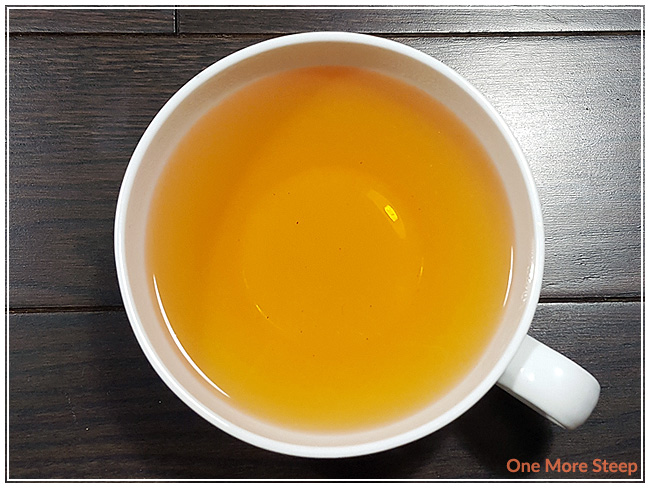 A Second Cup?
I found the second steep of Organic GABA Black Tea to be a bit crisper in flavour. It has a bit more of a bite at the end of each sip. There are heavier grassy flavours, a little less floral, and just the hint of plums. The third steep had the least amount of flavour overall, the grassy notes are low and the tea has a bit of a malty note to it. I found the third steep to be the least enjoyable, and would say that Organic GABA Black Tea is excellent for up to two steeps.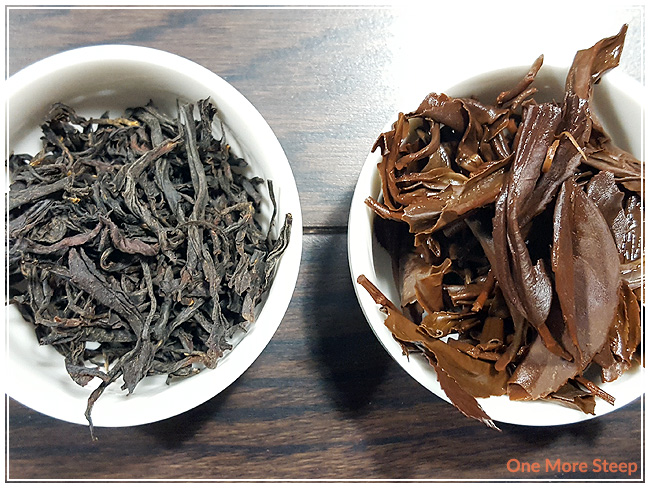 My Overall Impression

I liked Grand Tea's Organic GABA Black Tea. I love trying new things, and I'm not sure if I felt calmer after drinking Organic GABA Black Tea or not because the act of drinking tea generally just makes me calmer and happier. I found the flavours to be an interesting mix and was tasty for the first two steeps. The leaves are amazing, I was so impressed with how much they opened up. I was a bit disappointed that it didn't hold up for a third steep, but the first two steeps were delicious and so varied for being from the same tea, it was fun to taste the differences between steeps.
Curious about the cup rating system? Click here to learn more.