Shimane Benifuuki Sencha by Yunomi
Green Tea / Straight
$10.00USD for 20g
Yunomi has provided me with Shimane Benifuuki Sencha for the purposes of providing an honest review.
First Impressions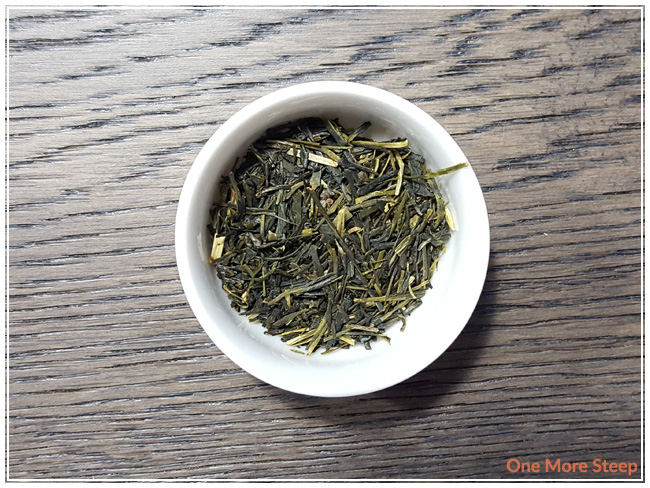 Shimane Benifuuki Sencha came to me in a non-resealable packet with the necessary information on the printed label. The dry leaf consists of flat, thin, small tea leaves that are mostly dark green in colour. The dry leaf smells like a mix of grass and hay, with a bit of salty seaweed aroma from the tea. Shimane Benifuuki Sencha is an organic straight green tea.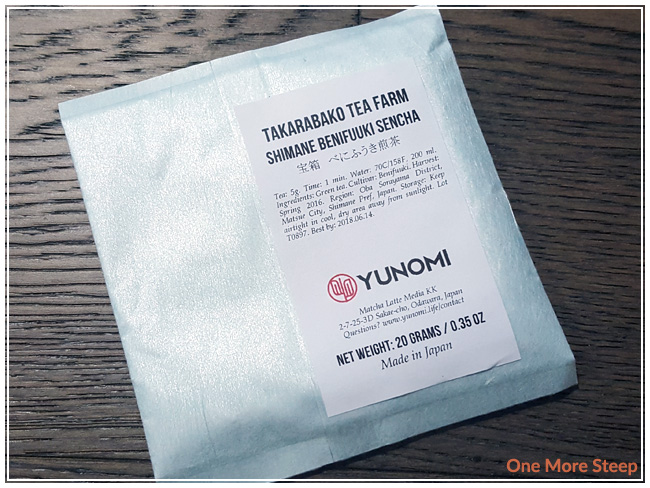 Preparation
Yunomi recommends steeping Shimane Benifuuki Sencha in 70°C (158°F) water for 1 minute. I followed the recommended steeping temperature and time.
First Taste
This beautiful green tea steeps to a bright light greeny yellow. There's a slight grassy aroma that comes from the tea itself, which is a bit welcoming. When I took my first sip, I was pleasantly surprised by the complex flavour of the tea. There's some salty notes that are mixed with grassy and vegetal flavours. The saltiness adds to the complexity, as umami flavour often does. I found that the saltiness reminded me a lot of seaweed. There's just a hint of astringency at the tail end of each sip, but it doesn't distract too much from the experience of drinking Shimane Benifuuki Sencha.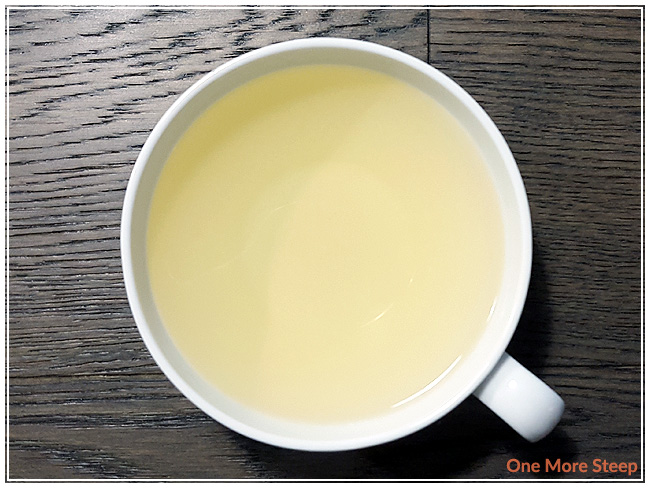 A Second Cup?
I resteeped Shimane Benifuuki Sencha twice. I found that the flavour held up well for both resteeps and I could have probably done a third or maybe even a fourth resteep. I found that the first resteep had the most vibrant flavour – the level of saltiness was highest, and so was the vegetal flavours I found in the initial steep.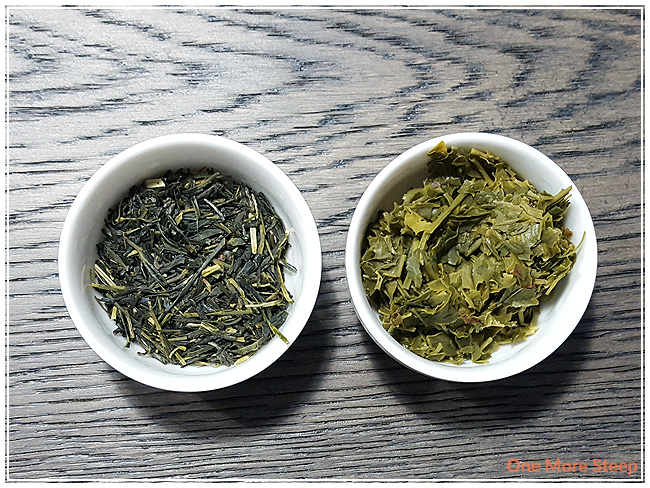 My Overall Impression
I liked Yunomi's Shimane Benifuuki Sencha. I found that the flavour was a delight on the tongue, and that I really enjoyed the resteep better than the initial steep. There was just something more brighter and stronger with the second steep than with the first. I wasn't a big fan of the slight astringency I found at the end of each sip, and I do wonder if it's possible that I should have steeped it even shorter than the recommended steeping time.
Curious about the cup rating system? Click here to learn more.