Jasmine Peony by DavidsTea
White Tea / Flavoured
$14.98 for 50g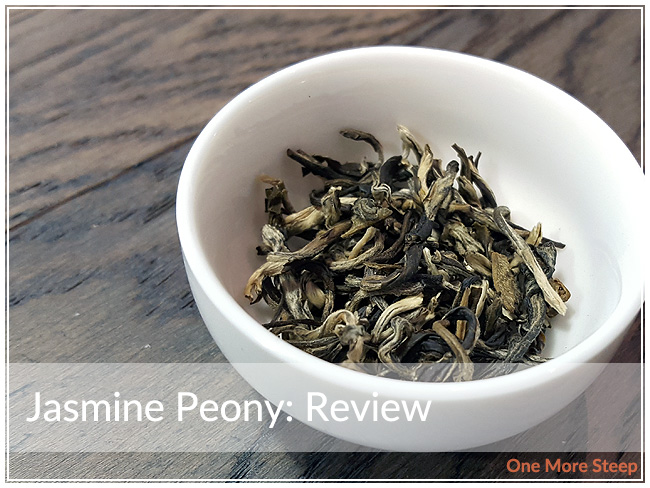 First Impressions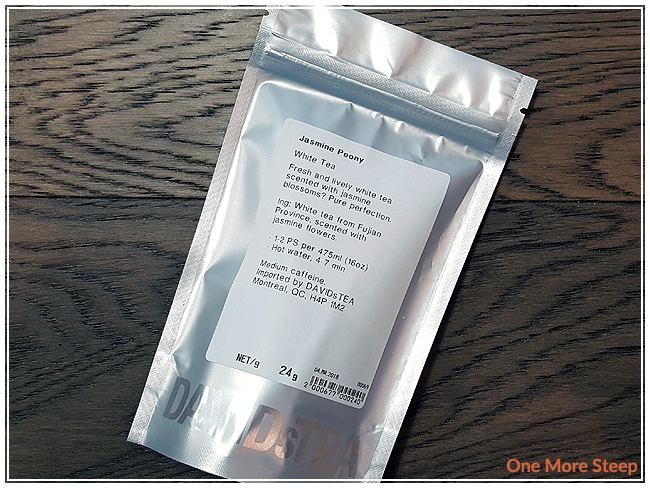 DavidsTea's Jasmine Peony came to me in a resealable silver bag. When I opened the bag (and when I smelled this tea in store), the first thing that I smelled was the very strong aroma of jasmine. The tea leaves are long, lightly twisted – the variation in colours from cream to dark brown is very noticeable. It smells sweetly floral, just what I look for in a jasmine tea.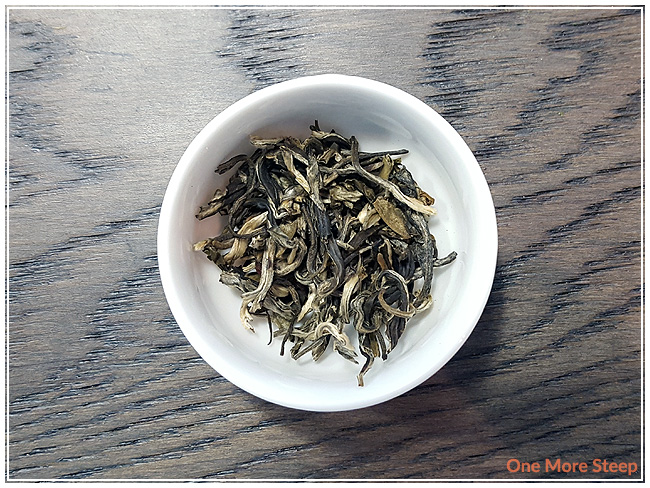 Jasmine Peony consists of white tea from the Fujian Province, and is scented with jasmine flowers. You can definitely smell the jasmine, and I even spotted a petal or two from the jasmine flowers.
Preparation
DavidsTea recommends steeping Jasmine Peony in "hot" water for 4 to 7 minutes. Hot water is 75-80°C (167-176°F). I did an initial steep of Jasmine Peony for 2 minutes in 79°C (175°F).
First Taste
Jasmine Peony steeps to a pale yellow, this tea has a fragrant jasmine aroma to it. The flavour of this white tea is floral and sweet, with a nice smoothness to it with a light vanilla flavour. At the temperature and length of time I steeped it for, Jasmine Peony lacks bitterness and astringency. This tea has a nice mouthfeel to it, and the sweetness almost reminds me of honey.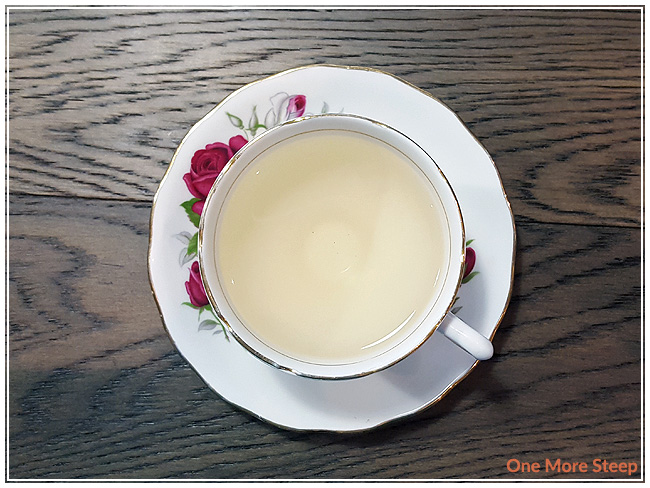 A Second Cup?
I resteeped Jasmine Peony four times (five times total), adding an extra 30 seconds for each subsequent steep. I found that the colour was most intense for the first resteep – becoming a deep golden yellow. The flavours became stronger for the first resteep, I enjoyed the tea with each steep. The flavours began to wane with each steep after the first resteep, and was still tasty to drink by the last steep.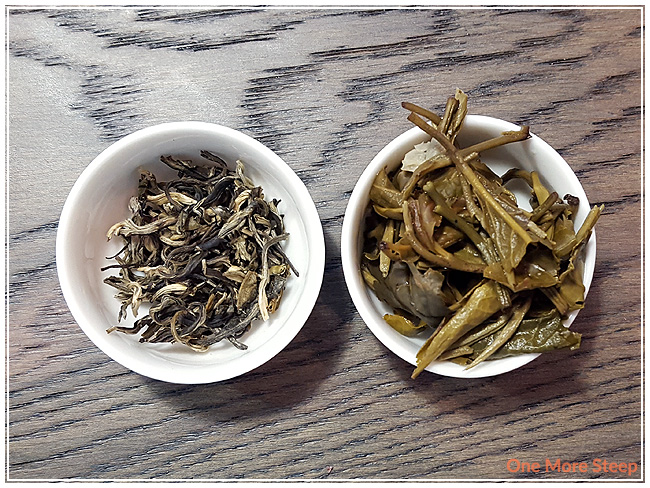 My Overall Impression

I loved DavidsTea's Jasmine Peony. This was a really enjoyable white tea, I loved the aroma of the jasmine and the flavours that steeped from this white tea. The floral flavours are intense and it makes for a great cup of tea, especially if you're a fan of floral notes. I think this tea would be a great option for afternoon tea because it'd play off of savouries and sweets quite well.
Curious about the cup rating system? Click here to learn more.