Strawberry Hibiscus by Wize Monkey
Herbal Infusion / Flavoured
$10.49USD for 35g (15 sachets)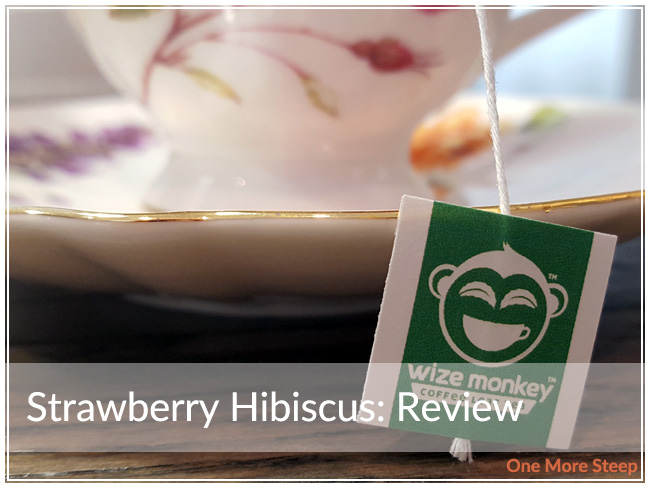 Wize Monkey has provided me with Strawberry Hibiscus for the purposes of providing an honest review.
First Impressions
Is it time for another Wize Monkey review? I think it might be! So this review is of Wize Monkey's Strawberry Hibiscus. It came to me in sachet format, I can't find this exact product on their product page at this time, but the rest of their sachet products are the same price/weight, so I'm extrapolating that to this flavour as well.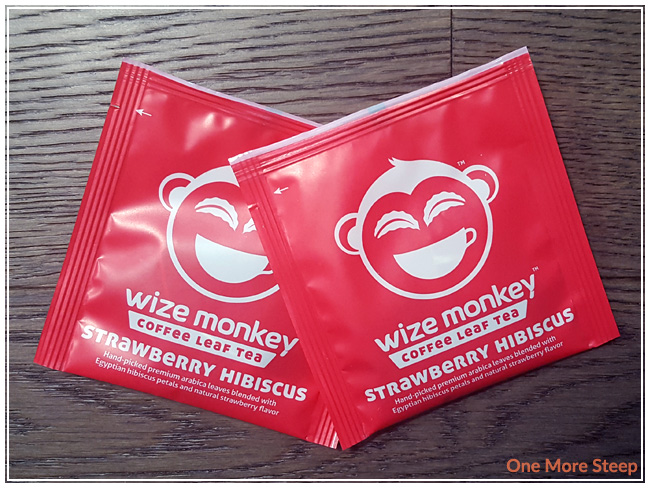 Strawberry Hibiscus honestly smells like its namesake. I can smell sweet strawberry and the floral tartness of the hibiscus. If you've ever tried a blend with hibiscus before, you know that it can have quite the tart flavour profile to it. As mentioned in a previous Wize Monkey review, despite being called a coffee leaf tea, it's still technically a tisane because it doesn't contain any part of the tea plant. That said, I still think it's really neat that they're utilizing part of the coffee plant that isn't used in coffee production. Strawberry Hibiscus is made up of: arabica leaves, Egyptian hibiscus petals, and natural strawberry flavouring.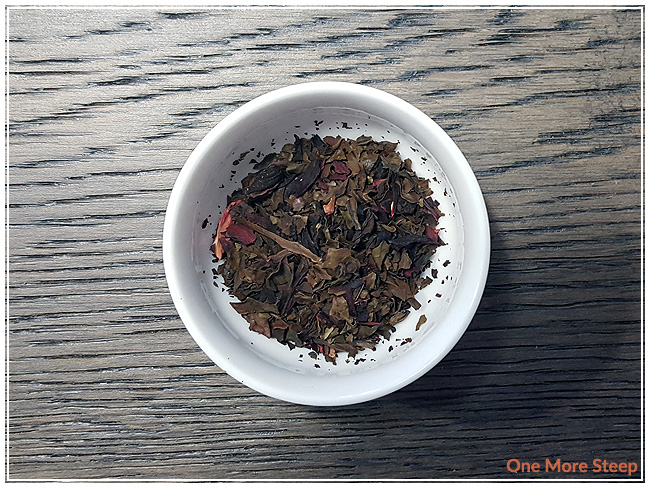 Preparation
Wize Monkey recommends steeping Strawberry Hibiscus in 95°C (203°F) water for as long as you'd like. My initial steep of Strawberry Hibiscus as for 5 minutes.
First Taste
Strawberry Hibiscus steeps to this amazing ruby red, it has such a deep colour to it. This tisane came to me in sachet format and I noticed that it wicked up the string from the sachet, adding a bit of pink colour to it. Strawberry Hibiscus has a very fruity aroma to it, and it still smells like its name. On first taste, the first thing I notice is the tartness from the hibiscus. It's so tart that it made my mouth pucker, and I noticed the flavour of the strawberry a little bit later. There's a touch of sweetness to the strawberry, but it's overshadowed by the hibiscus in the flavour profile.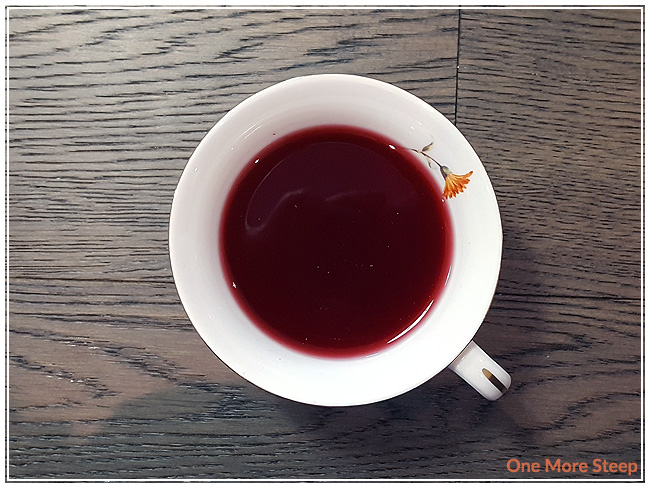 A Second Cup?
I resteeped Strawberry Hibiscus and found that the colouring was not as deep, nor was the flavour as tart. It did definitely well as a second steep, which always surprises me when it comes to tisanes. I found it did lack some of that sweetness from the strawberry that I was looking for. I would say it's good for one more steep.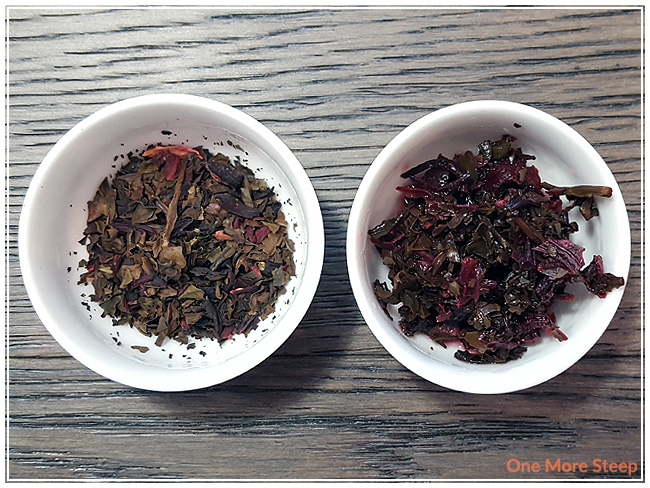 My Overall Impression

I liked Wize Monkey's Strawberry Hibiscus. I was really impressed by how much it smelled just like its namesake. I do wish that the hibiscus was better balanced against the strawberry, I think it was just a touch too tart for me. That said, I think a little bit of sweetener and perhaps a handful of ice cubes and it would have made an excellent iced tea (or even the addition of a bit of soda water to make it into an iced tea pop). It's a very summery flavour combination, and would definitely recommend having this iced.
Curious about the cup rating system? Click here to learn more.