Green Tea Earl Grey by Tetley
Green Tea / Flavoured
$4.99 for 48g (24 sachets)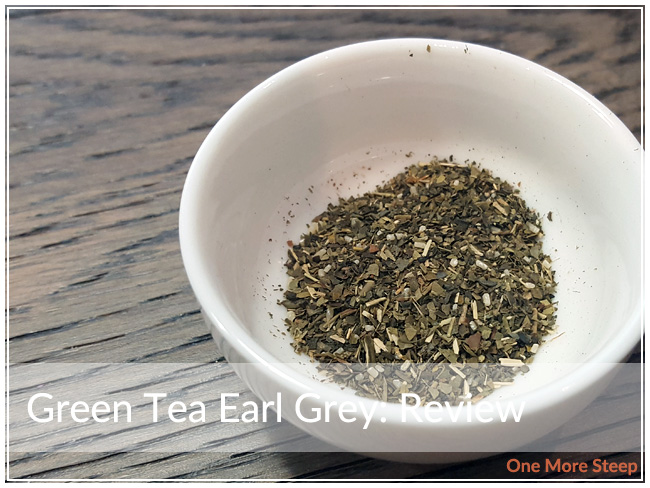 First Impressions
Green Tea Earl Grey was another one of my Tetley purchases recently. I picked out this one because I love me some Earl Grey, so I had to give it a try. As usual. Tetley packages their teas in a carton tube with a plastic lid – there's a foil seal for freshness over the sachets. If you've never had a Tetley tea before, the sachets are all round with no strings or tags.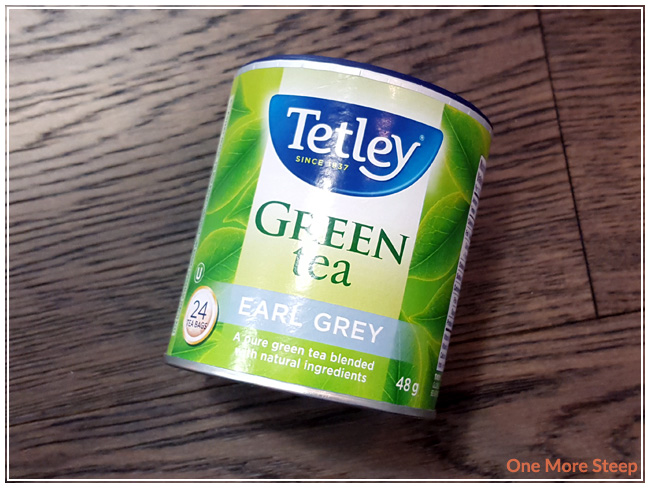 Green Tea Earl Grey has the aroma of bergamot with a slight green tea aroma. It's not a very strong citrus aroma, not like I'm used to with most Earl Grey teas. There's very fine/small tea particles inside of the tea bag with no large leaf pieces present. Green Tea Earl Grey consists of pure green tea with natural flavouring.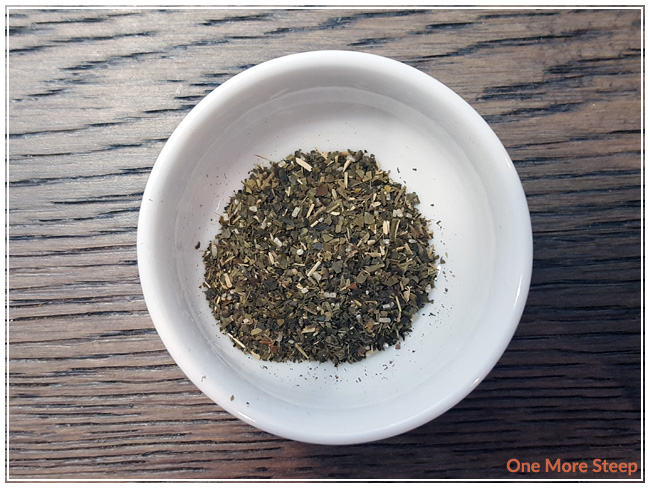 Preparation
Tetley recommends boiling water, allowing it to cool to 80°C (175°F), pour water over the tea bag, and to let it steep for 1-2 minutes. I steeped Green Tea Earl Grey in 175°F water for 90 seconds.
First Taste
Green Tea Earl Grey steeps to a yellow-brown, with a light bergamot aroma. I don't really smell the green tea base in the aroma. The flavour of the tea has a light bergamot flavour, with a slight bitter aftertaste to the green tea base. I don't really get an Earl Grey-vibe from this tea, mostly because I'm far more used to it being a black tea base for a traditional Earl Grey.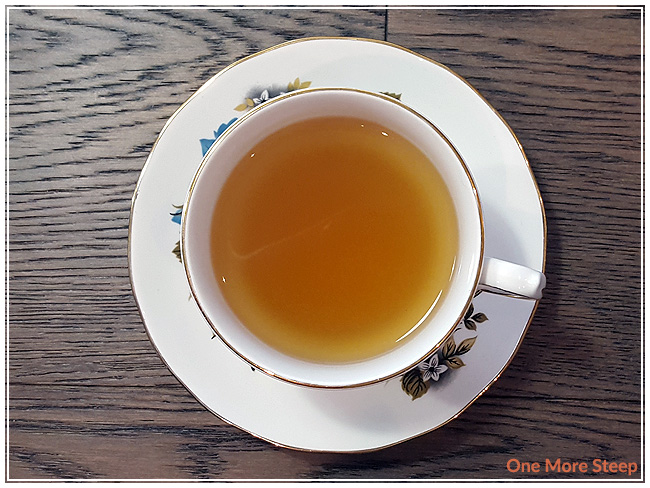 A Second Cup?
I resteeped Green Tea Earl Grey, but found the flavour to be lacking in the resteep. I would keep Green Tea Earl Grey to just one steep.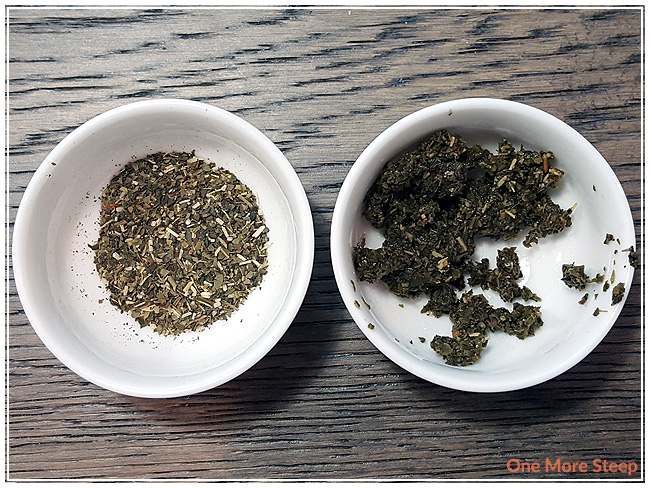 My Overall Impression

I didn't like Tetley's Green Tea Earl Grey. I love a good Earl Grey, but there was just something about the combination of bergamot with a green tea base in this blend that just wasn't doing it for me. I'm much more of a fan of a bold Earl Grey (see: black tea), and the green tea in this one wasn't just up to my taste or expectations. I do appreciate the attempt at a variation of Earl Grey, but I do think it is a classic for a reason.
Curious about the cup rating system? Click here to learn more.