Pink Lemonade by Lemon Lily
Black Tea / Flavoured
$9.00 for 50g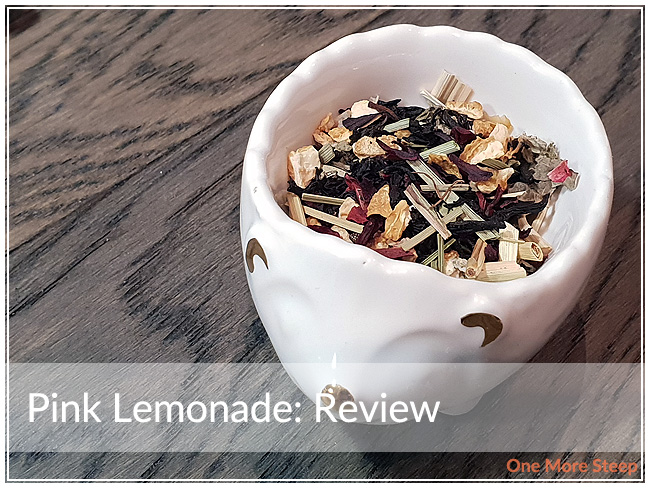 Lemon Lily's Pink Lemonade came to me as part of The Sugared Teacup's June themed subscription box.
First Impressions
Pink Lemonade came in a resealable white foil pouch, with a now-familiar label on the front. Lemon Lily's teas generally come in increments of 50g or more, but The Sugared Teacup gets them specially packaged for the subscription boxes. The first thing I noted when I opened the packaging is that it smells like lemonade. I can see the hibiscus, which is what I'm assuming gives the tea a pink colour.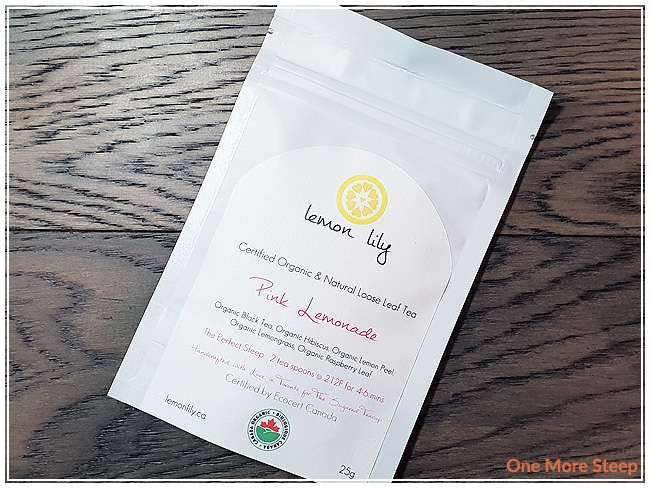 Pink Lemonade consists of black tea, hibiscus, lemon peel, lemongrass, and raspberry leaf – all organic ingredients and Lemon Lily's products are certified by Ecocert Canada.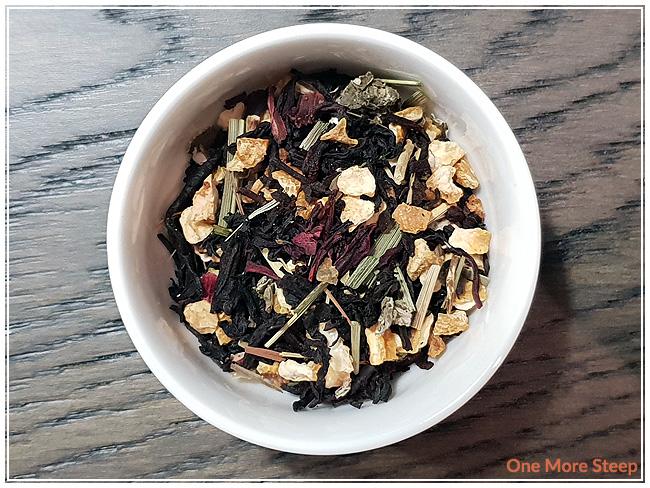 Preparation
Lemon Lily recommends steeping Pink Lemonade in 100°C (212°F) water for 4 to 6 minutes. My initial steep was for 6 minutes.
First Taste
Pink Lemonade steeps to a beautiful dark pink colour, and it smells exactly what you'd expect a tea called "Pink Lemonade" to smell like. There's a really nice, bright lemon aroma that comes from the tea. On first taste, I really noticed the lemon, and there was a good amount of tartness in the tea that really reminds me of lemonade. I'm not sure if the tart quality is coming from the lemon ingredients or from the hibiscus (likely the hibiscus, I think). If you're not a huge fan of tart teas, I would recommend adding a bit of sugar or sweetener to help balance out the flavours.
I also iced a cup of Pink Lemonade and I'm pleased to share that it is very good iced as well.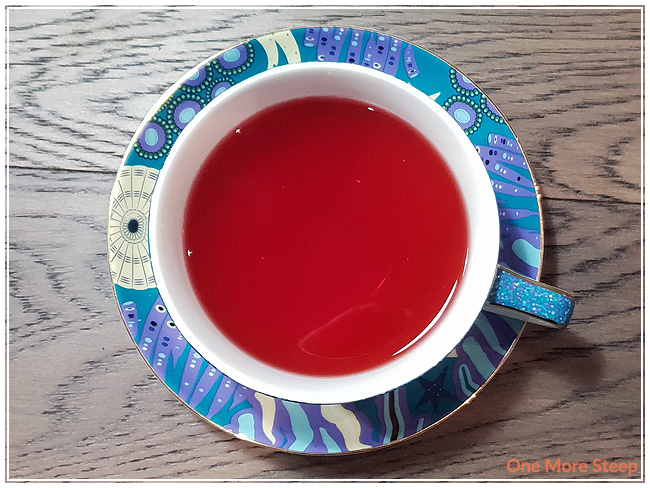 A Second Cup?
I attempted to resteep Pink Lemonade. I found that the flavour was alright, and the colour was considerably weaker in comparison to the initial steep. I think Pink Lemonade is good for one more steep.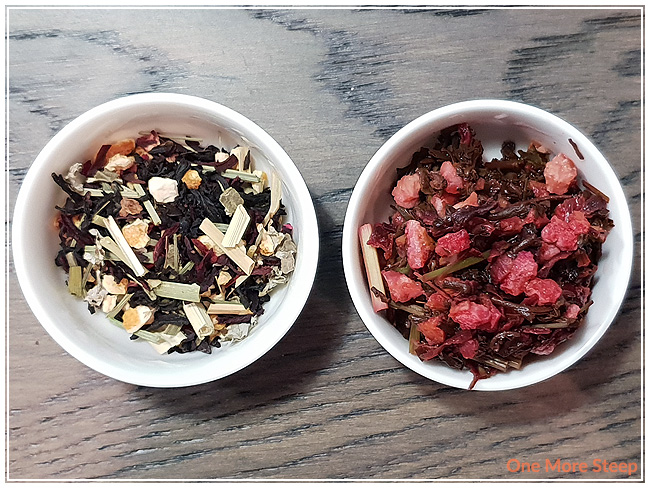 My Overall Impression

I loved Lemon Lily's Pink Lemonade. I think the flavour was fantastic, and it tasted just as I expected it to based on the name and the fragrance from the dried leaf. I really liked the colour and flavour in my initial steep of Pink Lemonade. I think this black tea is best iced/cold, and with a touch of sweetener if you're not into having a bit of a pucker action going on due to the tartness of the tea.
Curious about the cup rating system? Click here to learn more.