Harvest Blend Herbal Tea by Trader Joe's
Herbal Infusion / Flavoured
$1.99USD for 48g (20 sachets)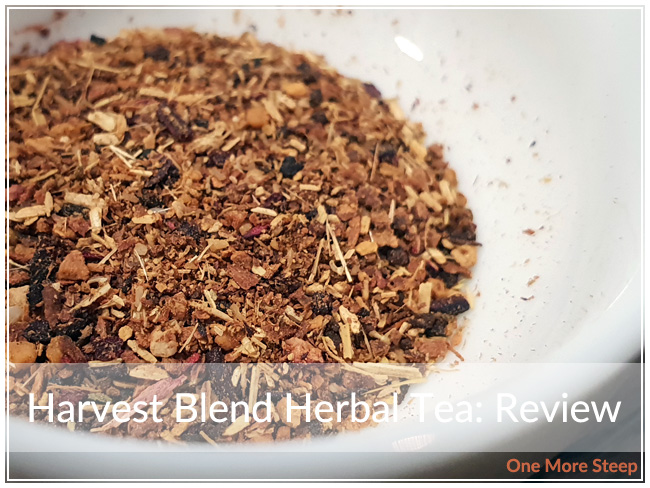 First Impressions
Another one of my cross-border tea haul items! I actually went to Trader Joe's for the first thing in September and basically was in awe of All The Things – I definitely need to make another trip now that I won't be (as) overwhelmed by the selection of items. First of my Trader Joe's tea finds is their Harvest Blend Herbal Tea. It was only $1.99USD, which pretty much sold me on getting it since it was cheap for 20 sachets.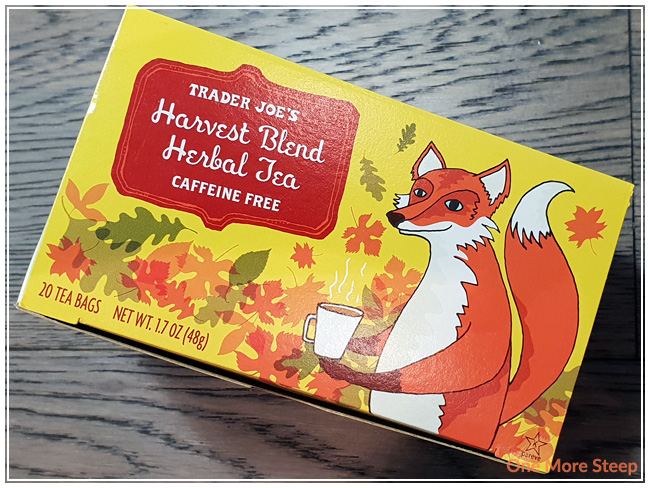 Under the cellophane, there's the cardboard box – and inside of that is a clever resealable wax paper bag with the tea bags inside. The tea bags are square, no string or tag, not really worthy of a photo. However, the aroma from the sachet is very strongly of cinnamon. It reminds me a lot of cinnamon heart candies that are so popular around Valentine's Day. I can just make out the aroma of orange peel and ginger.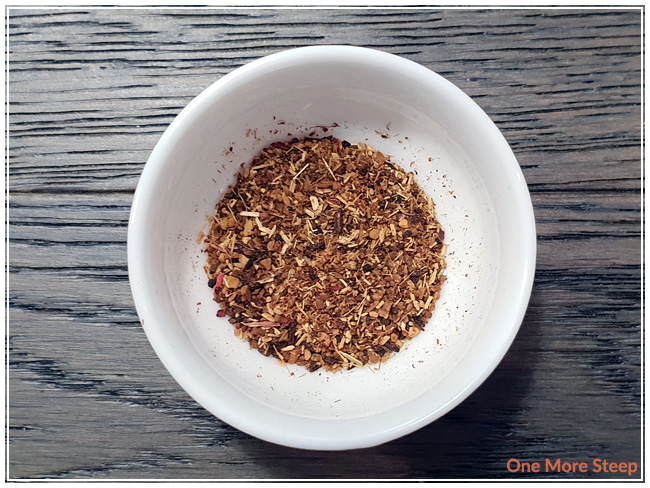 Harvest Blend Herbal Tea consists of: cinnamon, ginger, hibiscus, natural cinnamon and apple flavours with other natural flavours, chamomile, roasted chicory, and orange peel.
Preparation
Trader Joe's recommendations for Harvest Blend Herbal Tea are to steep in boiling water (100°C/212°F) for 4 to 6 minutes with optional sweetener. My initial steep of Harvest Blend Herbal Tea was for 5 minutes.
Fun fact, the steeping instructions are on the inside of the box on the flap.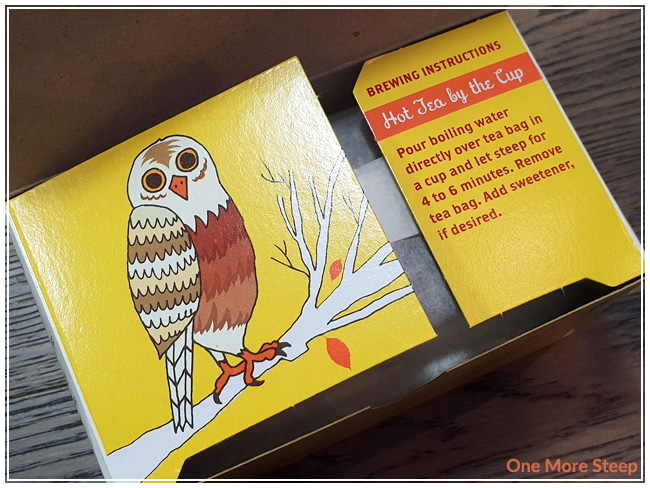 First Taste
Harvest Blend Herbal Tea steeps to a reddish brown that's a bit murky in colour. The flavour of the herbal infusion has a nice sweetness to it – I can make out the apple, cinnamon, and ginger flavours. It has a nice balance – there's a gentle heat from the ginger, but it's not too much that it's spicy. I really like the sweetness because I wasn't really expecting it, and there's a light tartness from the hibiscus that helps keep it interesting.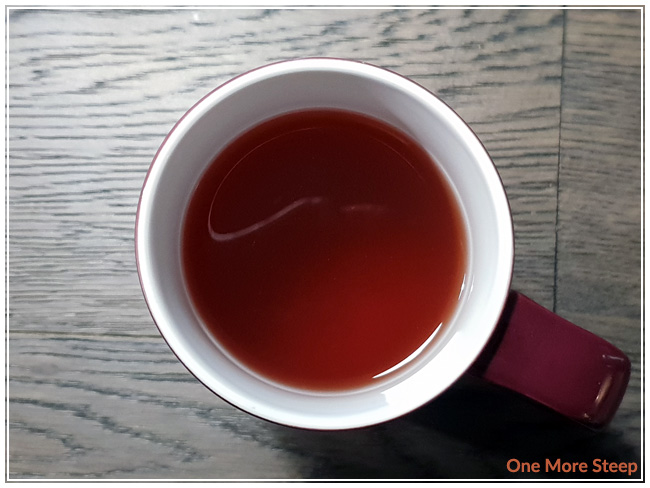 A Second Cup?
I attempted to resteep Harvest Blend Herbal Tea and found it to be a weak ghost-like version of the initial steep. I would say that Harvest Blend Herbal Tea is good for just one steep.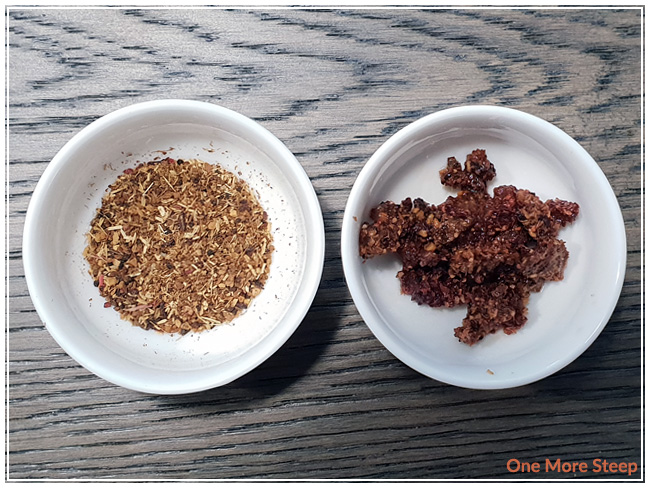 My Overall Impression

I loved Trader Joe's Harvest Blend Herbal Tea. I really enjoyed the flavours in this herbal infusion – it's really nice to find a seasonal tea that isn't full of pumpkin or spice (sorry to all the PSL lovers out there…!). I found that the apple flavour was perfect and well-balanced with the ginger and cinnamon. It really made me to think of autumn without being hit in the fact with a pumpkin pie. While I wish that the tea could be resteeped, I'm not to fussed about it since it was such a great price for what will amount to twenty cups of tea. I do think this packaging could do with a little bit of a work, although I do understand that the cellophane is for freshness (and to also prevent product tampering). The resealable wax paper bag is nothing short of genius and I love that the box itself is created with recycled material – almost makes up for the cellophane!
Curious about the cup rating system? Click here to learn more.