Ruan Zhi Oolong, Premium Myanmar by Tea Side
Oolong Tea / Straight
$15.00USD for 50g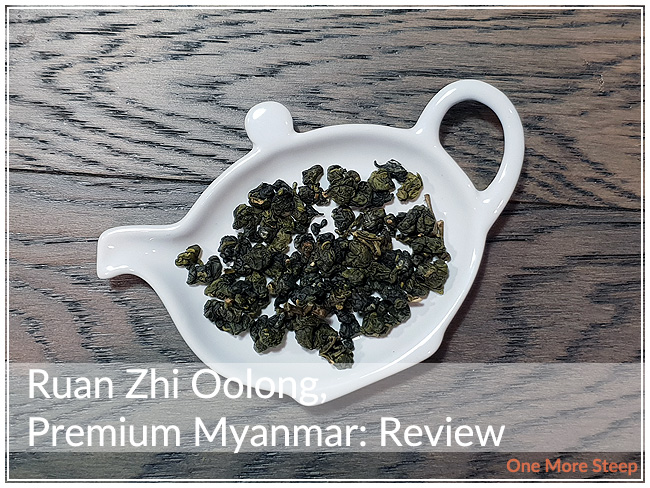 Tea Side has provided me with Ruan Zhi Oolong, Premium Myanmar for the purposes of providing an honest review.
First Impressions
Consider my interest piqued when I read the label on this tea from Tea Side – to my knowledge I've never had a tea from Myanmar (Burma) before. I learned from their website that this tea was harvested at 2000m above sealevel during the spring of 2016. The dry leaf is beautiful to look at – there are various shades of dark green to brown with a lovely aroma. There's a mix of floral and fruity notes.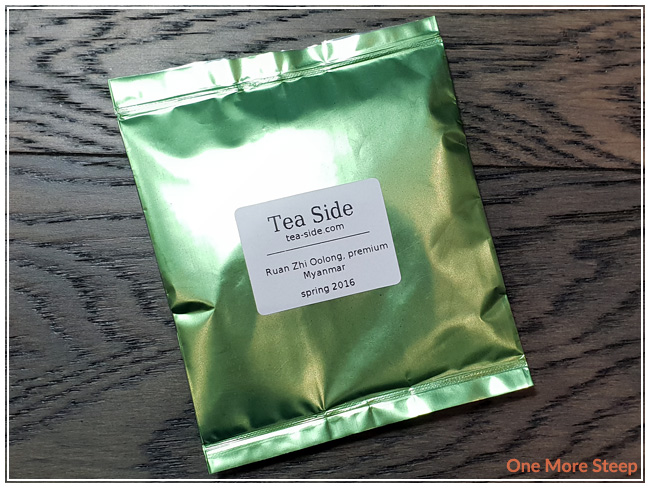 Ruan Zhi Oolong, Premium Myanmar is a straight oolong tea.
Preparation
There weren't any steeping instructions listed for Ruan Zhi Oolong. I used my usual oolong steeping times and used 90°C (195°F) water for 2 minutes.
First Taste
Ruan Zhi Oolong steeps to a beautiful light, yellow colour. The aroma is primarily that of floral notes, with a gentle touch of fruity notes that reminds me a lot of berries. There's a nice natural sweetness to this oolong tea that I easily enjoyed. 2 minutes for an initial steep was a good idea, given that the tea has a smooth texture and goes down easy.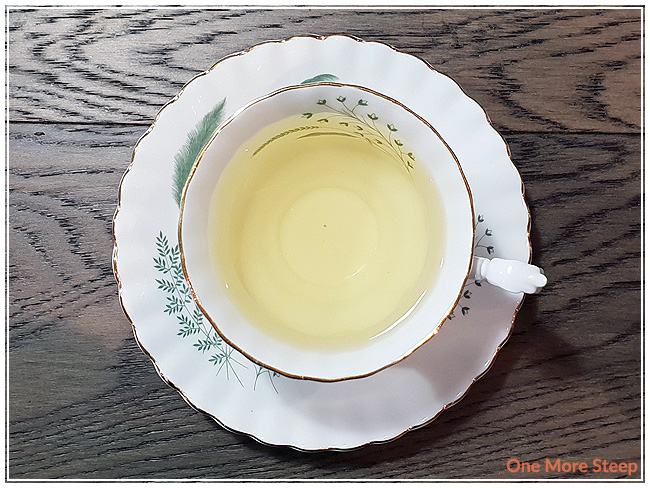 A Second Cup?
I resteeped Ruan Zhi Oolong a total of eight times, adding an extra 30 seconds for each subsequent steep. I found the flavours of floral and berries started to get weaker with each steep, but a creamy buttery quality started to come out each each steep. By the last (eighth) resteep, Ruan Zhi Oolong primarily had a buttery flavour to it and the berries and floral flavours were all but gone.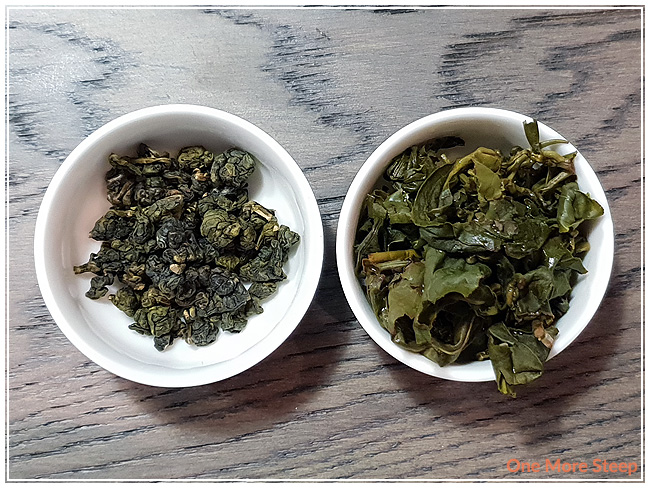 My Overall Impression

I loved Tea Side's Ruan Zhi Oolong, Premium Myanmar. I really enjoyed the floral and berry notes, this oolong resteeps so well and I greatly enjoyed experiencing each steep on its own because there was just some really nice shifts in flavour each each resteep from the very same leaves. If you've never resteeped your oolong tea before, you really should – and this tea is an excellent reason to learn to resteep your tea. It's not an inexpensive tea, but it has a great quality to it that allows it to be resteeped so many times.
Curious about the cup rating system? Click here to learn more.