Matcha Green Tea Latte Mix by Trader Joe's
Green Tea (Matcha) / Flavoured
$3.99USD for 8oz (227g)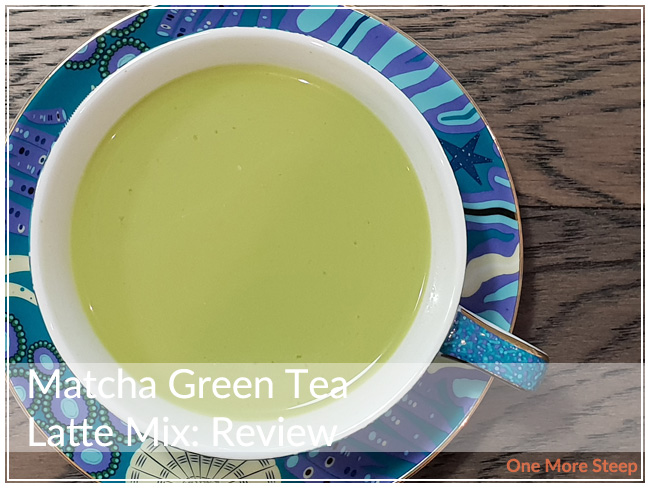 First Impressions
Matcha Green Tea Latte Mix was one of those things that I spotted on the shelf at the Trader Joe's in Bellingham, WA and just had to try it. I do know how to make a matcha latte at home (and have even shared a recipe here before for my Rose Matcha Latte!), but the idea of an easy way to make it at home (albeit not entirely from scratch) was appealing. Which is exactly how the tin ended up in my shopping cart.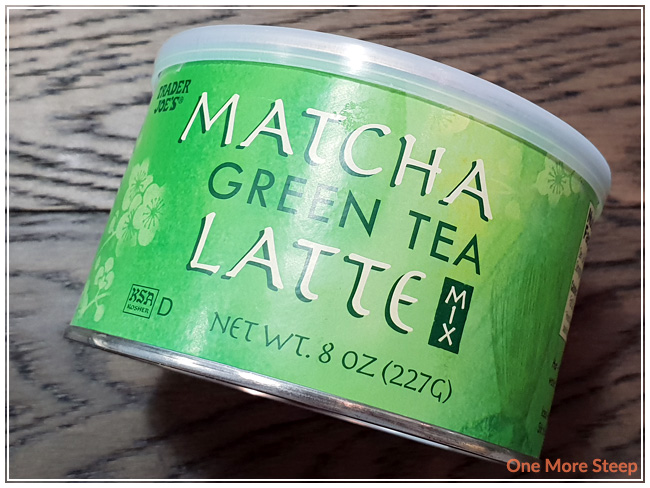 Matcha Green Tea Latte Mix comes in a carton with a plastic lid, and a silver foil seal underneath for the freshness. There's a light green powder inside, and no scoop (unlike the Spicy Chai Tea Latte Mix that I shared last week!). There's no strong smells from this mix, it smells like a very light green tea. Matcha Green Tea Latte Mix consists of: cane sugar, coconut oil, maltodextrin, matcha green tea, whole milk powder, non fat milk powder, malted milk powder, natural flavours, sodium caseinate, tricalcium phosphate, guar gum, mono and diglycerides, silicon dioxide, and salt.
Just for your information, each serving consists of 13g of sugar, and there's 8 servings per carton.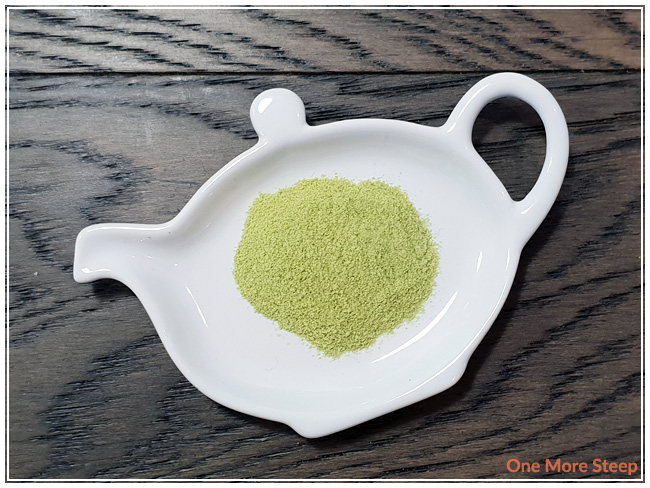 Preparation
Trader Joe's recommends preparing Matcha Green Tea Latte Mix with 3 tablespoons of mix with 6oz of hot water, and to stir to dissolve.
If you want to have a cold Matcha Green Tea Latte, they recommend 3 tablespoons of mix with 3oz of hot water, stir to dissolve, and pour over 1 cup of ice.
I opted to do my initial taste of Matcha Green Tea Latte Mix as a hot matcha latte, mixing it with 100°C (212°F) water.
First Taste
Matcha Green Tea Latte Mix dissolves completely in hot water and quite easily after stirring it with a spoon directly in my teacup. The colour is very similar to the powder, a light pistachio green. There's a very mild aroma to the Matcha Green Tea Latte, it's a very light green tea aroma and I can smell the milk as well. The flavour is very milky, with a nice sweetness to it. I do taste the matcha, I do wish it was a bit stronger (although I don't know how much of the matcha flavour is being masked by the dairy in the ingredients list). This does remind me a lot of a matcha latte that I might be able to find at a cafe, and it's not overwhelmingly sweet, which is greatly appreciated by me.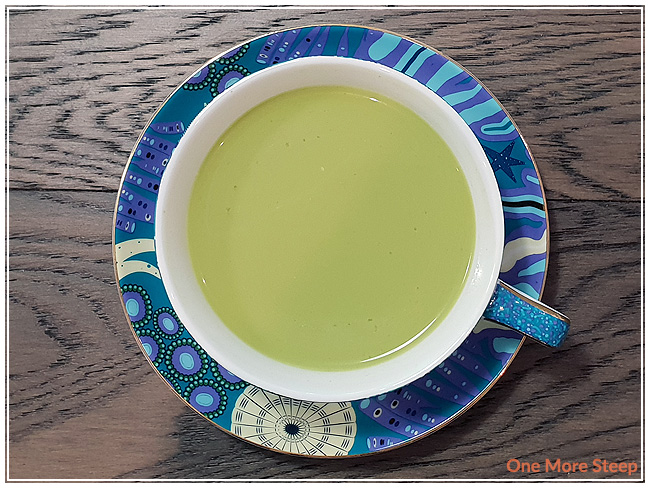 A Second Cup?
No second cups here, since the Matcha Green Tea Latte Mix completely dissolves in the water.
My Overall Impression

I loved Trader Joe's Matcha Green Tea Latte Mix. This was a very easy product to use at home – no sifting or whisking required for a morning cup of matcha latte. I do wish that the matcha flavour was a bit heavier, but I also understand that for the demographic this is probably targeted at, the flavour is probably pretty much on point. The dairy content has a nice creaminess to it, which lends itself well to the latte aspect. For the cost of what ends up being $0.50USD/serving, it's really not that bad – especially when comparing to a $6 cup at the local coffee shop. It's not as sweet as I was expecting it to be, given that it is a latte mix, so that was a nice and pleasant surprise.
Curious about the cup rating system? Click here to learn more.