Rose Matcha by DavidsTea
Green Tea (Matcha) / Flavoured
$9.98 for 50g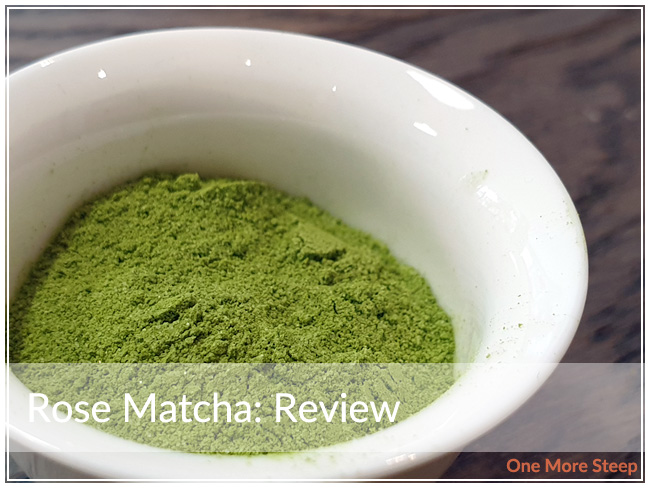 First Impressions
Rose Matcha was one of my online purchases when I put in an online order a couple months ago. The nice thing about purchasing the tea online is that you get the fun coloured label on the bag – but it's also difficult to read with the white print on the light green background. Rose Matcha comes in a sealed, resealable pouch.
Rose Matcha is described as being a 'drink mix', which isn't too surprising when you consider the fact that matcha is not the first ingredient listed for this tea. The matcha blend powder is a bright green, with vibrant grassy and rose notes. Rose Matcha consists of: cane sugar, matcha green tea, and natural rose water flavouring.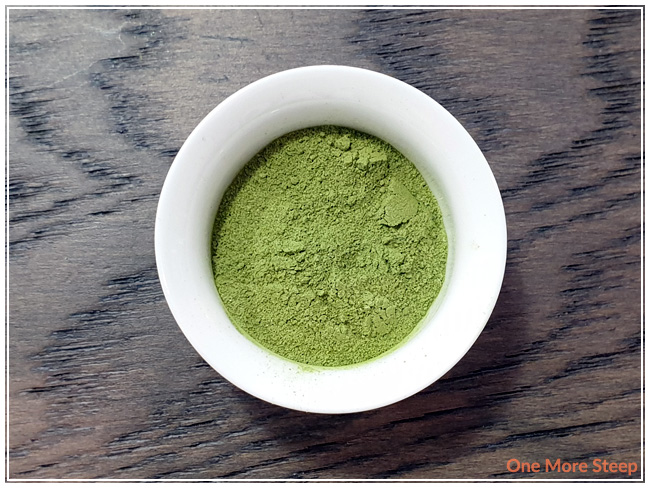 Preparation
DavidsTea recommends using 5 to 7 matcha spoonfuls of Rose Matcha per cup (16oz/475mL) and to use 85°C (185°F) water and to whisk it. I opted to use 2 matcha spoonfuls for my matcha bowl and I did use water that was 85°C (thanks to my handy variable temperature kettle). I sifted the powder into my bowl and then added the water and whisked it.
1 matcha spoon from DavidsTea is equivalent to ½ teaspoon.
First Taste
Rose Matcha whisks to a olive green colour. There's a sweet, floral/rose aroma from the whisked matcha. It has a very floral flavour to it – which is great if you love the taste of roses. The matcha base provides light grassy notes in the background. I do find Rose Matcha to be on the sweet side, I would prefer it to have a bit less sugar. Rose Matcha is a great candidate for making into a matcha latte as the milk would help temper the sweetness. It isn't as perfumey as I thought it might end up being, especially considering how floral the dry matcha powder was.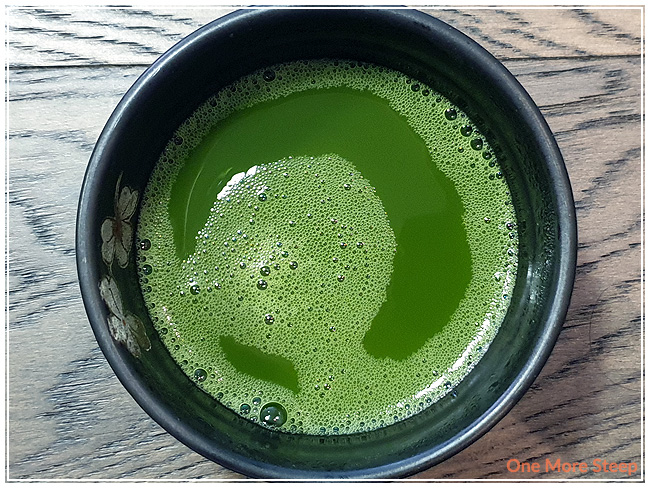 A Second Cup?
Like with all matchas, Rose Matcha cannot be resteeped as all of it is drunk following the initial preparation.
My Overall Impression

I liked DavidsTea's Rose Matcha. I thought it had some great floral notes, and I did enjoy the fact that I could still taste the matcha base despite the cane sugar and rose water in this blend. I do wish that it had less sugar though, as I find it to be very sweet (and I have a huge sweet tooth!). I'll definitely be having this one as a matcha latte in the future – and think it'd be great iced as well!
Curious about the cup rating system? Click here to learn more.