Organic Pure Matcha by Oteas
Green Tea (Matcha) / Straight
$8.99 for 12g (12 packets)
Oteas has provided me with Organic Pure Matcha for the purposes of providing an honest review.
First Impressions
Organic Pure Matcha comes individually portioned "single serve sticks", which each contain 1g of matcha. This makes it ideal for the matcha lover on the go since you don't have to fiddle with spoons and whatnot – although I made this at home so I definitely bothered with the spoons and whatnot.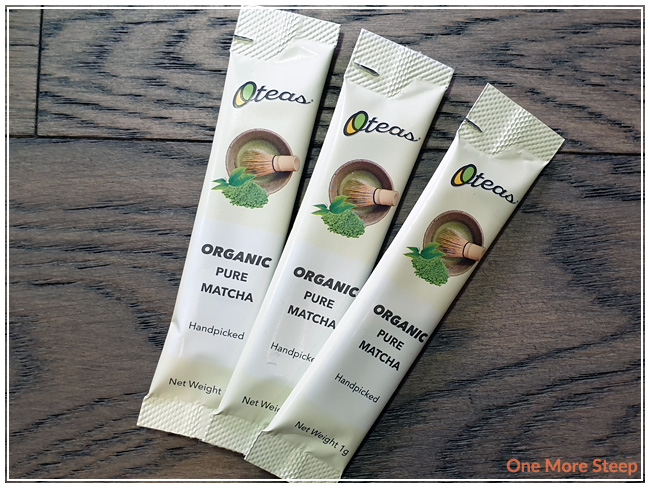 Organic Pure Matcha consists of 100% organic Japanese green tea leaves in powder form. The packet was easy to open because of the notch at the top of the packaging. It comes out of the packaging easily. The matcha powder has a light grassy aroma and is a nice bright green colour.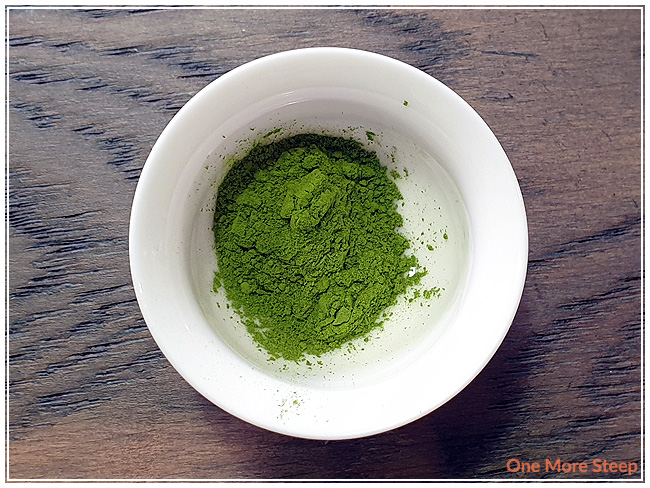 As a side note, the packaging says that the tea is handpicked – which is important to note because all the good matcha is. Being mechanically picked means that there's often sticks/twigs and other unwanted vegetal matter that winds up in the mix.
Preparation
Oteas recommends mixing 1 single serve stick of Organic Pure Matcha with 80-90°C (176-194°F) water and to whisk until it becomes a "smooth, creamy consistency". I used 85°F (185°C) water and whisked it in my matcha bowl until I got a layer of bubbly foam on top.
First Taste
I found that Organic Pure Matcha becomes a nice dark green when whisked with the water. There a light grassy aroma from the matcha. When I drink it, I note that there are some grassy and vegetal notes – it reminds me a lot of spinach and other dark green leafy vegetables. There is a bit of salty/savoury quality to the matcha that hints to some lovely umami notes.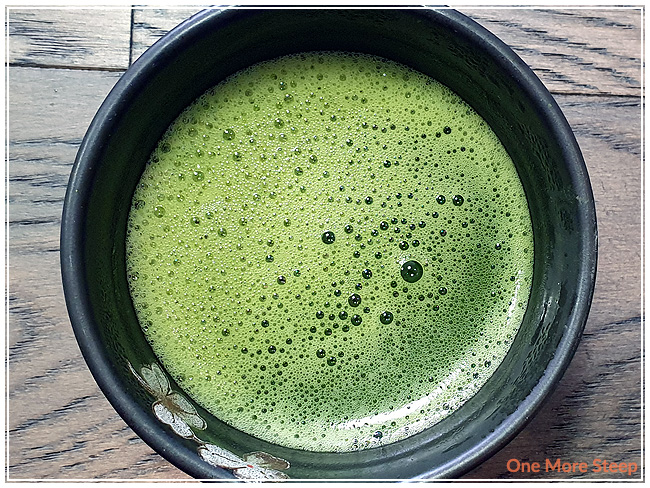 A Second Cup?
As always, matcha cannot be resteeped.
My Overall Impression

I loved Oteas's Organic Pure Matcha. I really enjoyed the travel-friendly nature of these pre-portioned 'serve sticks' -i it just makes for an easier time making matcha wherever I go. I don't work in an office setting, so I don't have a designated desk where I can keep a cup of tea or tea stash at work, so I've tucked a packet of matcha into my lunch bag in order to make a quick cup of matcha during my break and it's just so handy. I really enjoyed the flavour of this straight matcha. If you're not as big of a fan of the salty qualities of matcha, I would recommend turning it into a latte with a bit of sweetener and milk to help temper the salty notes (and maybe add some ice for a real summer treat!).
Curious about the cup rating system? Click here to learn more.