Palace Breakfast by Ahista Tea
Black Tea / Straight
$14.99 for 100g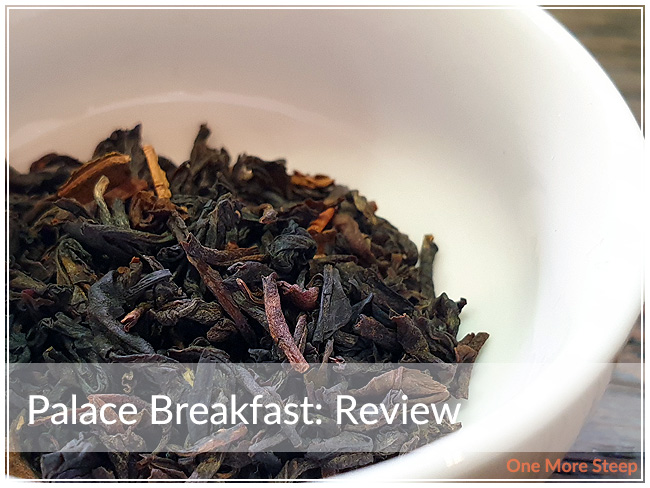 Ahista Tea has provided me with Palace Breakfast for the purposes of writing an honest review.
First Impressions
Ahista Tea sent me an assortment of teas to try and Palace Breakfast is the first that I will be sharing with all of you. Palace Breakfast came in sachet format, although Ahista Tea sells it in both looseleaf and sachet format. The sachets are simple and are like sachets from other tea producers – it is a square sachet, rather than a pyramid bag.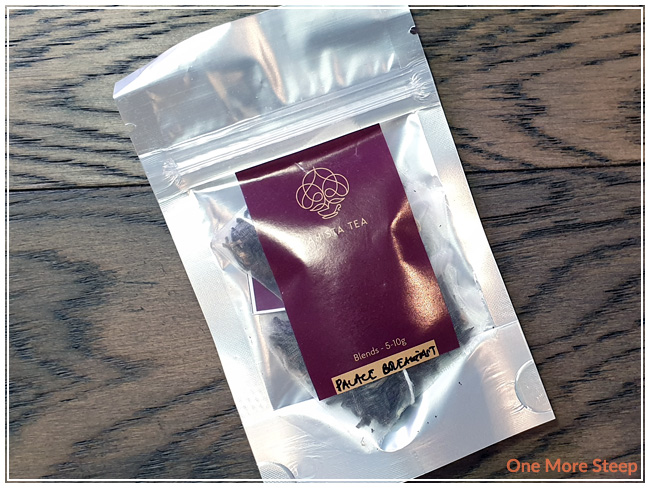 The aroma of Palace Breakfast is sweet and woodsy. The tea leaves are reddish brown, both dark and light. There's small leaf stems mixed in with the leaves. Palace Breakfast is a blend of Assam and Darjeeling black teas.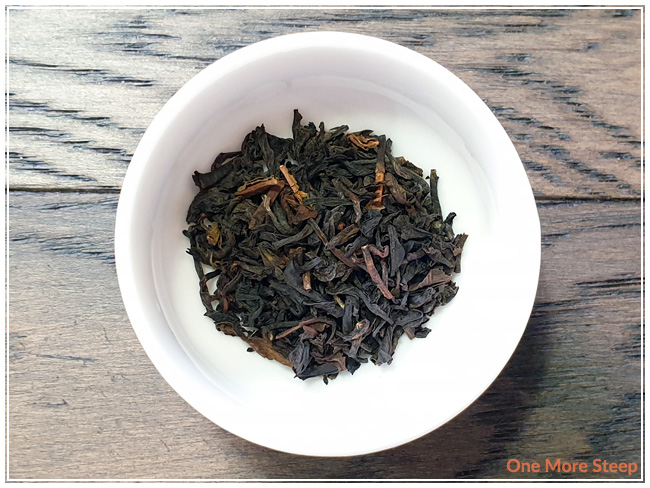 Preparation
Ahista Tea recommends steeping Palace Breakfast at 100°C (212°F) water for 3 to 5 minutes. My initial steep was for 4 minutes.
First Taste
Palace Breakfast steeps to a reddish orange colour. There's a nice woody aroma to it. The flavour of Palace Breakfast reads like a breakfast tea, but slightly different. I can taste sweetness, with the woody undertones, along with a hint of apricot. There's a slight astringency that I find common in Assam black teas, but it's not overly strong – just slight enough to make its presence known.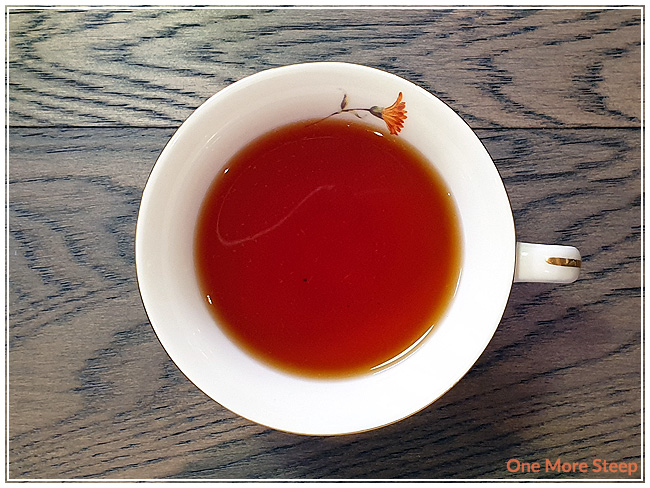 If you are not fond of astringency in black teas, a bit of cream/milk can help temper the astringency to make it more palatable for you.
A Second Cup?
I resteeped Palace Breakfast twice, adding an additional 30 seconds for each subsequent steep. I found that Palace Breakfast had a very similar flavour, albeit a touch weaker, for the first resteep, but not very tasty for the second resteep. I would resteep Palace Breakfast just once.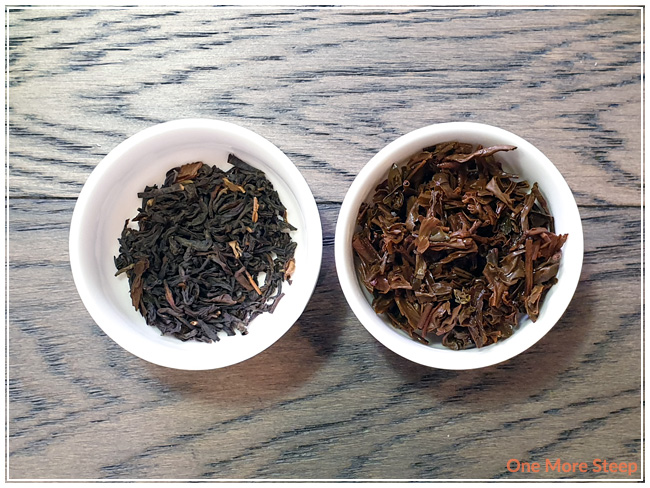 My Overall Impression

I liked Ahista Tea's Palace Breakfast. I found the flavour to be really pleasant, it was a nice blend of black teas that came together nicely. The Assam and Darjeeling blend is pleasant, the astringency is nice and adds a bit of something to it that makes it different from a regular breakfast tea blend. The woodsy sweetness makes for a nice cup of tea. Easily tweaked with a bit of sweetener and cream if necessary, which makes it versatile and a friendly tea option to offer visitors.
Curious about the cup rating system? Click here to learn more.