Jasmine Oolong by DavidsTea
Oolong Tea / Flavoured
$14.98 for 50g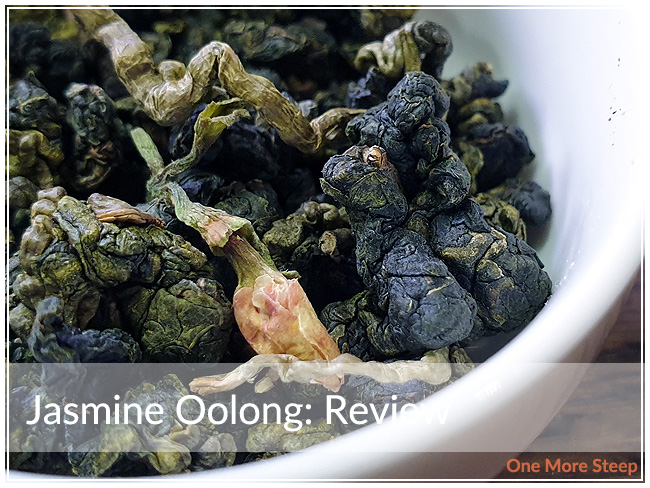 First Impressions
Jasmine Oolong came in a familiar silver sealed, resealable pouch from DavidsTea. The label consisted of all the information I needed about the tea. I always love to try new-to-me oolongs, which is why this one in particular was added to an order that I did earlier this year. The aroma that I got when I opened the bag was nothing short of floral. The fragrance from the jasmine is strong, and I can make out a bit of the oolong in the background.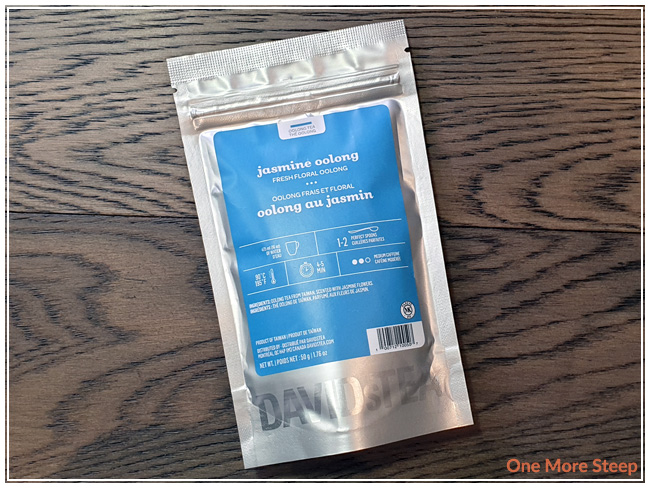 The leaves themselves range from dark green to brown, with scant jasmine buds throughout. Jasmine Oolong consists of oolong tea from Taiwan, scented with jasmine flowers. However, there were jasmine buds that had been left in.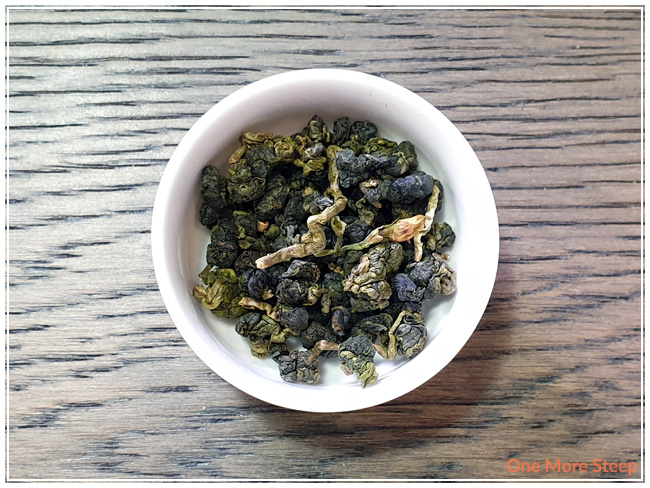 Preparation
DavidsTea recommends steeping Jasmine Oolong in 90℃ (195℉) water for 4-5 minutes. My initial steep was for 4 minutes.

First Taste
Jasmine Oolong steeps to a light yellow, which has a strong jasmine aroma. I found the tea itself to be sweet, with the floral flavour and a light creaminess in the background. It's quite pleasant to drink, the tea is smooth – no bitterness, no astringency. It has a nice mouthfeel to the tea and it makes for a nice drink overall.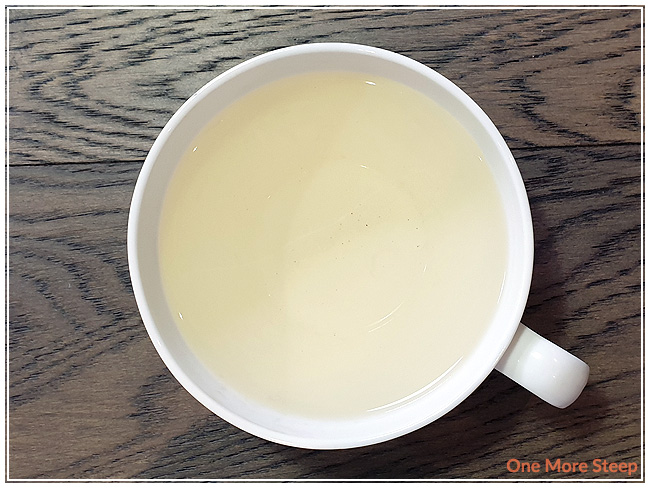 A Second Cup?
I resteeped Jasmine Oolong eight times (nine steeps total), adding an additional 30 seconds for each subsequent steep. I found that the flavour stayed fairly consistent throughout, waning in flavour by the fifth and sixth resteep, but it was still palatable.  The dark leaves open up a considerable amount, so be sure to take a look at your tea leaves!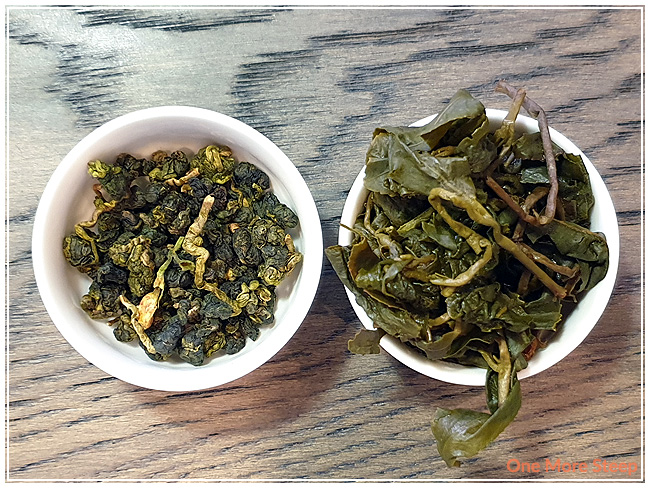 My Overall Impression

I loved DavidsTea's Jasmine Oolong. I thought that the flavour was beautiful, the floral notes were not overly perfume-y for me and it made for a smooth cup of tea. While the cost may be a bit off-putting, it's definitely more worth it since the leaves can be resteeped so many times and still have a considerable amount of flavour (you get what you pay for!). I also had some of this iced as well, and found that it did nicely as an iced tea because of the bright floral notes from the jasmine. I would consider the tea to be overpriced if you weren't going to be resteep the leaves, but it does very well resteeped and would highly recommend doing it.
Curious about the cup rating system? Click here to learn more.