Organic Matcha with Mint by Oteas
Green Tea (Matcha) / Flavoured
$8.99 for 12g (12 packets)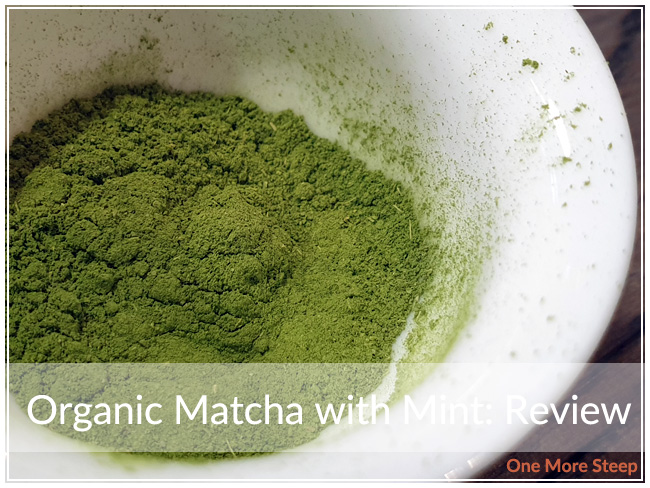 Oteas has provided me with Organic Matcha with Mint for the purposes of writing an honest review.
First Impressions
I was quite excited to find Organic Matcha with Mint in the package that Oteas so kindly put together for me. I've gotten quite interested in matcha recently – as evidenced by the influx of matcha reviews. Organic Matcha with Mint comes portioned into 1g "serving sticks", which is nice for those who want to drink matcha on-the-go.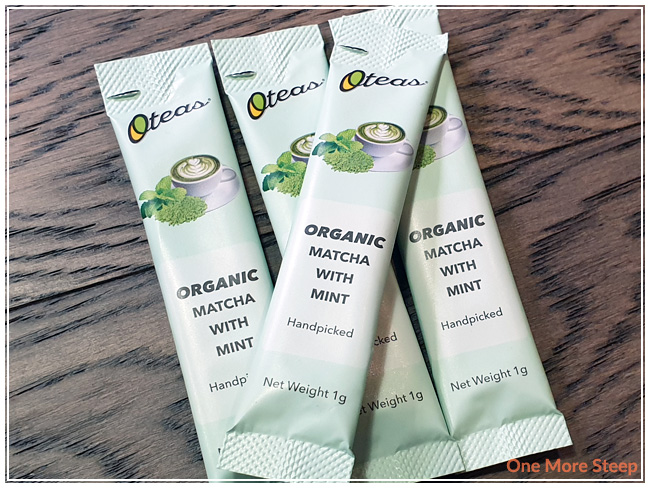 The packaging for Organic Matcha with Mint is more blue-green compared the other packaging it the review I had done for Oteas's Organic Pure Matcha. Organic Matcha with Mint consists of: organic Japanese green tea leaves, peppermint powder, licorice root powder. The colour of the powder is a dark spring green, although there's little fibrous bits throughout that I believe to be from the licorice root. It smells quite strongly of the peppermint – although not too over-the-top that it reminds me of toothpaste.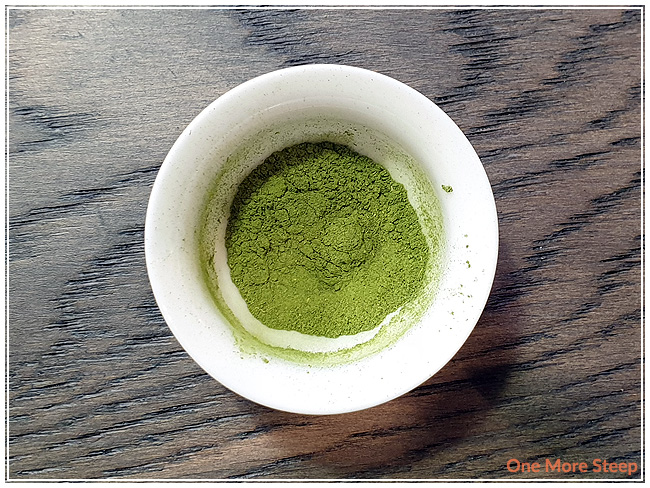 Preparation
Oteas recommends whisking the contents of 1 serving stick of Organic Matcha with Mint in 80-90°C (176-194°F) water "until a smooth, creamy consistency". I used 85°C (185°F) water and prepared it in my matcha bowl with whisk.
First Taste
Organic Matcha with Mint whisks to a dark green. Small flecks of the licorice root fibres float within the cup of matcha, which makes it a bit pretty to look at. There's a strong minty aroma from the tea, which I can appreciate. On first taste, I notice the minty sweetness. The matcha base is slightly grassy, but I mostly taste the mint. I don't really make out the licorice root too much, but I suspect it does attribute some sweetness as I often find it to be sweet.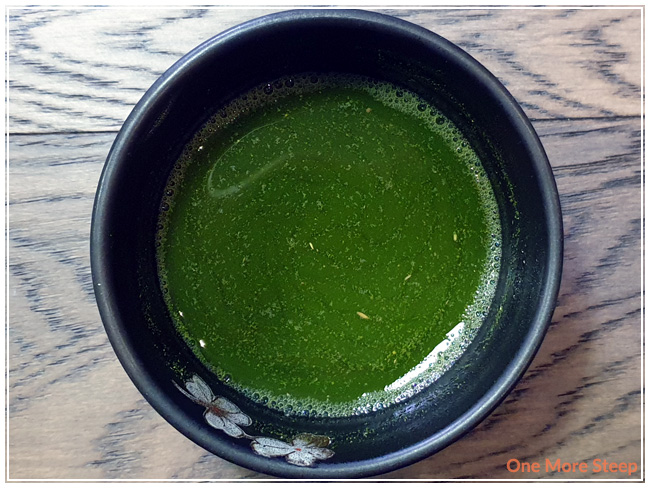 A Second Cup?
As always, matcha cannot be resteeped as it is a suspension.
My Overall Impression

I liked Oteas's Organic Matcha with Mint. I really enjoyed the minty flavour of the peppermint in the blend, and I do like the single serving style – it makes it easier to have some matcha at work since I can't have my full tea set up there when I'm busy with the hustle and bustle of work. For travelers or people with equally restrictive work spaces, you may appreciate the single serving nature of the Oteas matcha "sticks". I had wished that the flavour of the matcha would have been stronger and more prominent. I really enjoyed the flavour of the matcha in the Organic Pure Matcha and wish that more of that flavour came through. If you're a fan of peppermint, I think you'll enjoy this matcha blend – it's not too strong that it reminds me of toothpaste, which I think we can all appreciate.
Curious about the cup rating system? Click here to learn more.