Lavender Swirl by DavidsTea
White Tea & Oolong Tea / Flavoured
$10.98 for 50g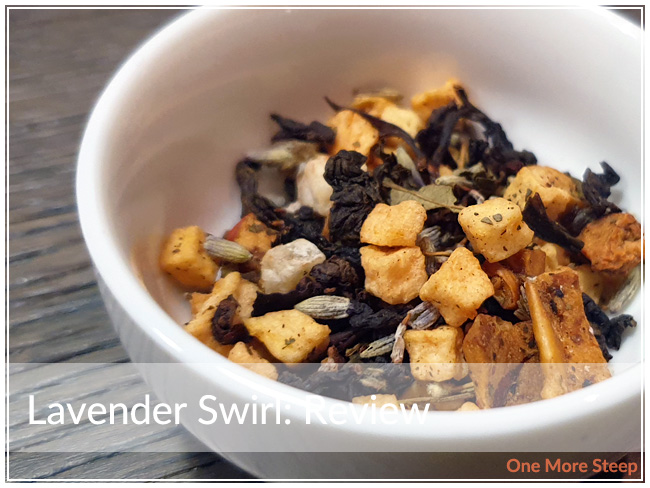 First Impressions
Lavender Swirl is one of those teas that I smelled in store, was super intrigued, and decided to buy. Oh, and if you'll notice the label was printed in March because I somehow misplaced it and recently rediscovered it – and here we are now! I purchased this tea at one of DavidsTea's retail stores, which is why it came in a silver pouch with a printed label. The tea itself smells really inviting – I mostly get the fragrance of lavender and vanilla. It reminds me a lot of walking into a bakery that specializes in cakes and pastries.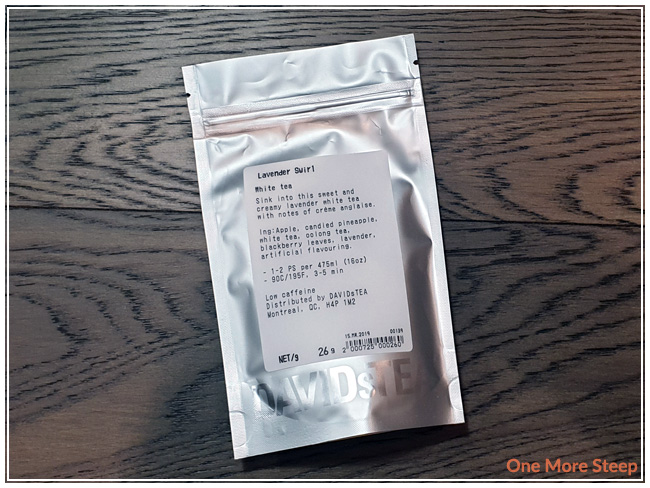 Lavender Swirl is a very pretty tea to look at, which is always nice. This tea is actually categorized as a white tea on the DavidsTea website, but it also contains oolong. Lavender Swirl consists of: apple, candied pineapple, white tea, oolong tea, blackberry leaves, lavender, and artificial flavouring.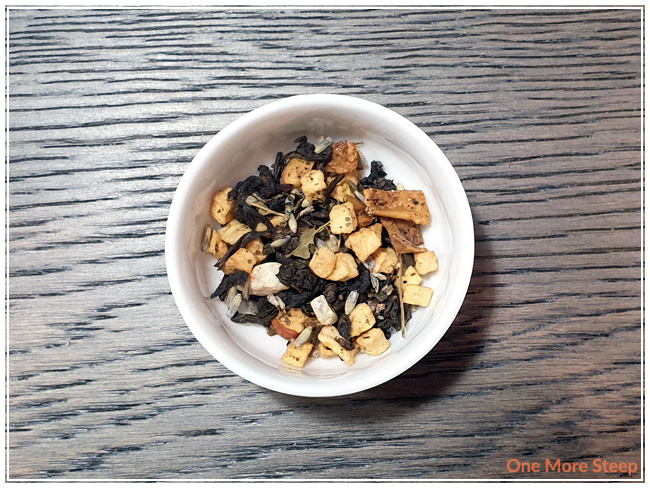 Preparation
DavidsTea recommends steeping Lavender Swirl in 90°C (195°F) water for 3 to 5 minutes. My initial steep was for 3 minutes.
First Taste
Lavender Swirl steeps to a lovely honeyed orange colour. When I pulled the infuser out of my cup, I did notice that some of the debris from the tea came through the infuser – if something like that bugs you, I'd recommend putting the leaves into a filter bag. The tea itself has a very fragrant aroma – I smell lavender, vanilla, and fruity undertones in the background. On first taste, I note the lavender and vanilla notes, followed by the fruity sweetness. I found that the tea has a bit of a thickened mouthfeel, which is pleasant. The lavender notes made for a very relaxing cup of tea.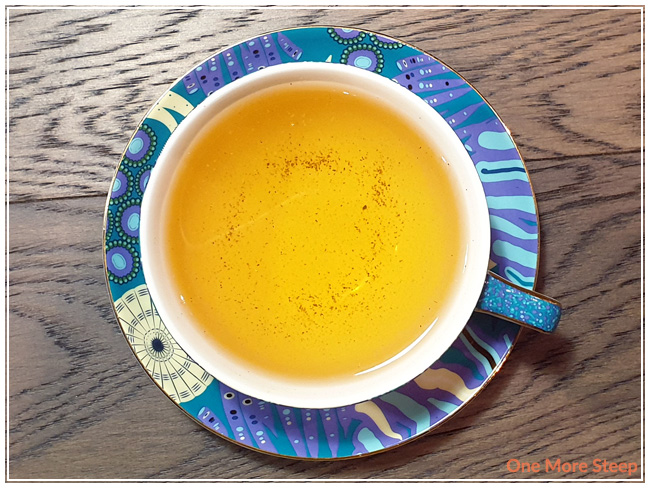 A Second Cup?
I attempted to resteep Lavender Swirl and found that the lavender notes just weren't strong enough to make me want to continue drinking it. I would say that Lavender Swirl is good for just one steep.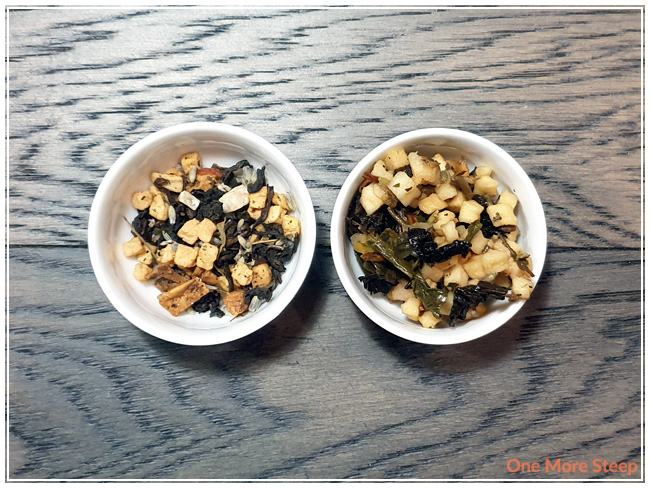 My Overall Impression

I liked DavidsTea's Lavender Swirl. I really enjoyed the lavender and vanilla notes that I found in this tea, and it had a nice level of sweetness that I appreciated as I could drink it as-is and not need to add anything to it. The strength of the lavender was very pleasant in the initial steep, and I found it to be nice to smell and to drink – it didn't end up being overly floral in that way. The thickened mouthfeel of the tea was a pleasant quality that I wasn't expecting, but liked.
Curious about the cup rating system? Click here to learn more.