Shincha Genmaicha by Masters Teas
Green Tea / Straight
$19.00USD for 1.5oz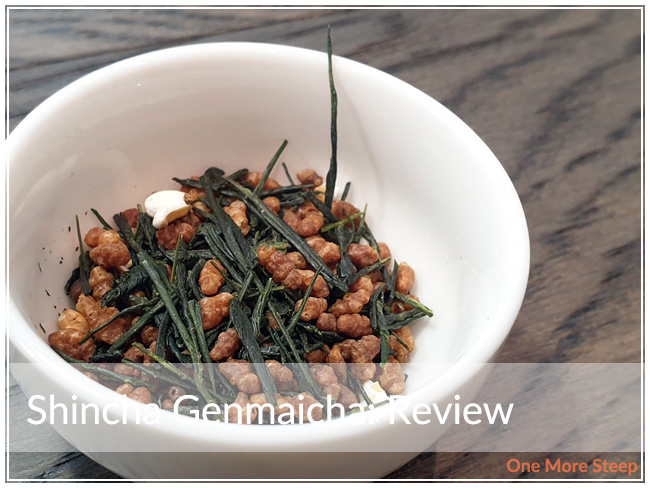 Masters Teas has provided me with Shincha Genmaicha for the purposes of writing an honest review.
First Impressions
Shincha Genmaicha came to me in a sealed, resealable pouch with a matte label on the front that has a bit of information about this tea. Between the label and the product page, I learned that Shincha Genmaicha comes from Shizuoka, Japan and the farmer's name is Katahira. This Japanese green tea was harvested in April 2019 and is considered an 'early spring' harvest.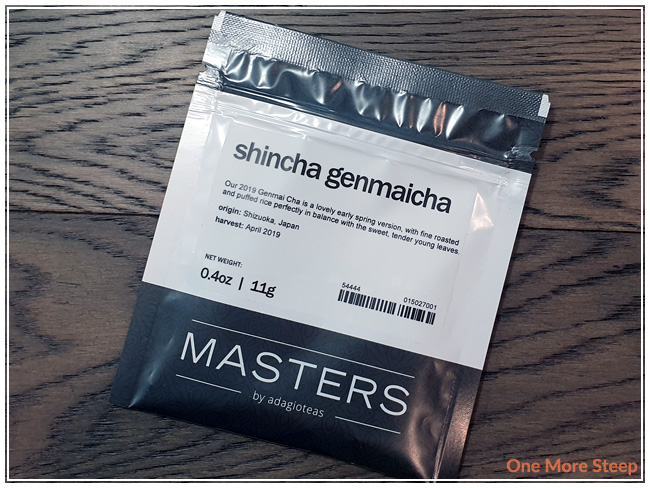 Shincha Genmaicha consists of Japanese green tea and puffed rice. The leaves are very flat, thin and dark green. For the most part, the rice is brown and has a light, delicate toasted aroma to it, with a few pieces in the mix that reminds me of popcorn because of the way the rice puffed up. There's a mix of sweet and salty aroma coming from the dry leaf, along with the 'popcorn' smell. I find the aroma of Shincha Genmaicha to be really inviting.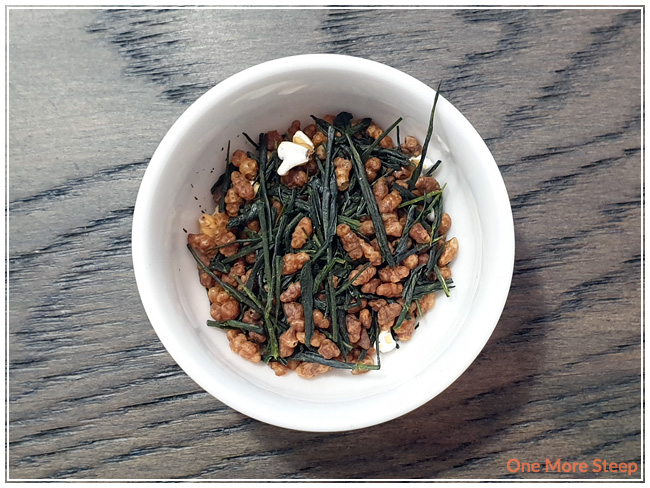 Preparation
Masters Teas recommends steeping Shincha Genmaicha at 180°F (82°C) for 2 to 3 minutes. My initial steep was for 2 minutes with 175°F (79°C) water.
First Taste
A 120 second steep of Shincha Genmaica results in a very pale yellow-green tea. The aroma of the tea is very similar to the dry leaf – a mix of salty and sweet. I found that the flavour of Shincha Genmaicha is a mix between a nice sweet vegetal quality, the puffed rice flavour, and light savoury aspect to the tea that is mostly lingering in the background. The umami notes in the tea are pleasant and make it a nice savoury tea to sip.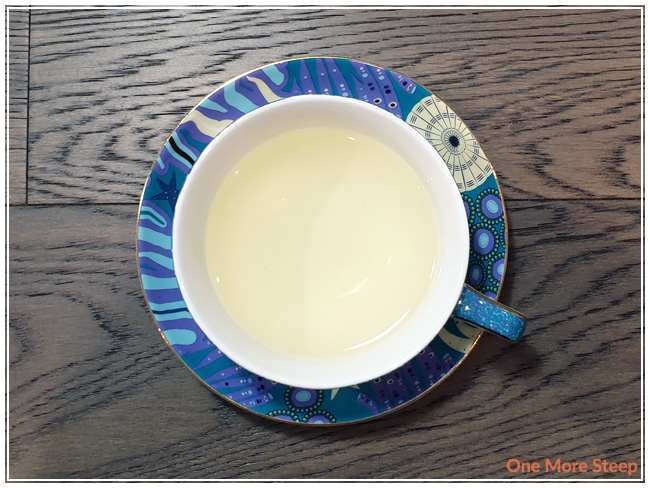 A Second Cup?
Masters Teas suggests that the leaves can be used for up to seven infusions – so naturally I did seven resteeps (eight steeps total) and added an additional 30 seconds for each subsequent steep. I found that the steeped leaves became very bright green, and the tea itself became a brighter yellow-green as well. The flavour profile remained fairly similar to the initial steep – I found that it was a bit less sweet as the steeps went on and became more savoury with stronger umami flavours.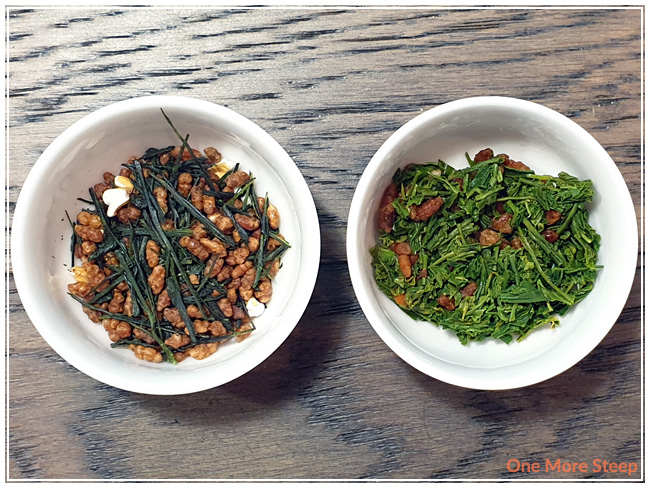 My Overall Impression

I loved Masters Teas's Shincha Genmaicha. I found that this Japanese green tea really resteeped well, holding strong for a total of eight steeps of the same leaves. I really enjoyed the flavour of this tea – it was pleasant to drink and have the flavour profile very slowly shift as I went through all the steeps. I would definitely recommend taking your time with this tea so that you can enjoy the change in the balance of the flavours as you steep it repeatedly.
Curious about the cup rating system? Click here to learn more.