Jasmine Downy Pearls by Murchie's
Green Tea / Straight
$16.95 for 2oz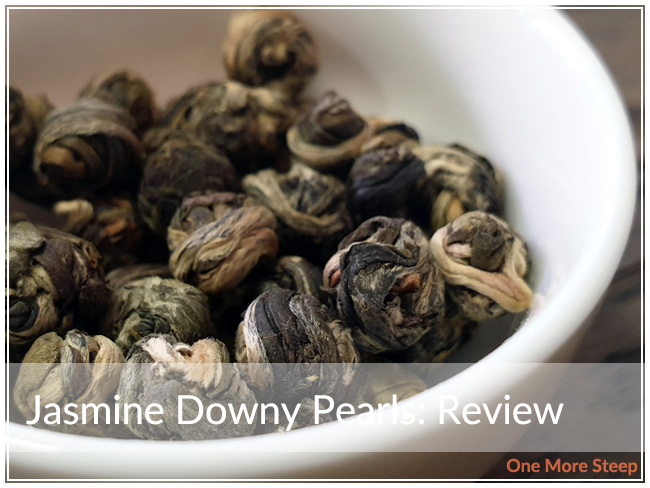 First Impressions
I bought a couple ounces of Jasmine Downy Pearls when I popped into a Murchie's retail location – thanks to a handy gift card that I got for my birthday a while back. Jasmine Downy Pearls came in a paper, plastic-line bag that closes with a tabbed wire closure. It's not air-tight or waterproof, so I'd recommend transferring the tea to a different container of some sort – if you keep your tea in a cupboard, a glass jar with a tight fitting lid is a great option if you don't have any empty metal tea tins available.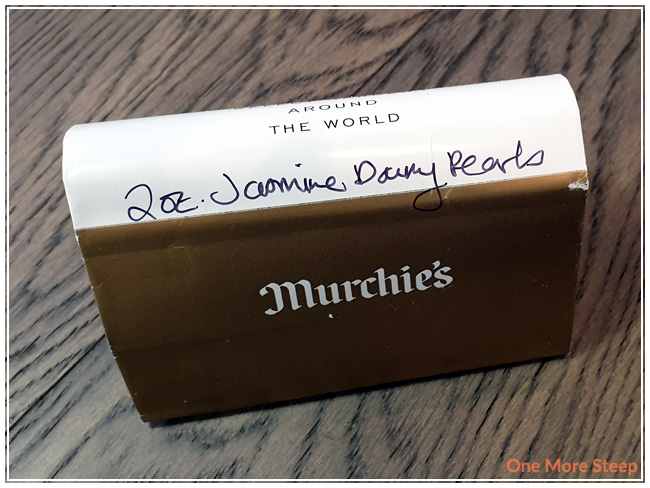 Jasmine Downy Pearls are about pea-sized pearls, with lots of range in colours from cream to light brown-green. The aroma is strongly of jasmine and very floral. According to Murchie's, Jasmine Downy Pearls consist of jasmine scented Chinese green tea that was picked in the spring time.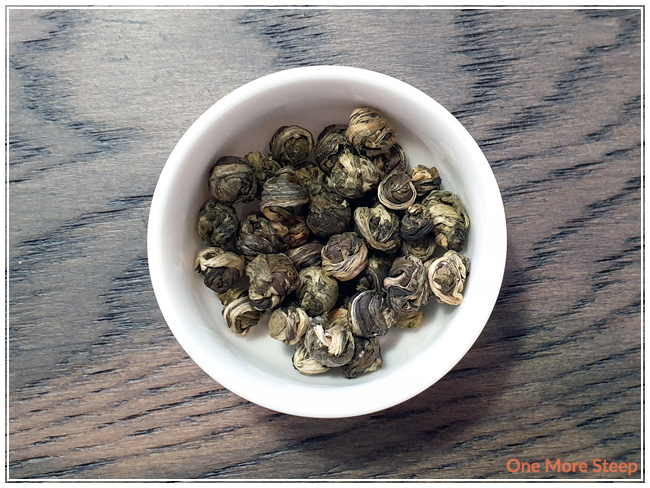 Preparation
Murchie's recommends steeping Jasmine Downy Pearls in 175-180°F (79-82°C) water for 2 to 3 minutes. My initial steep of Jasmine Downy Pearls was with 175°F (79°C) water for 2 minutes.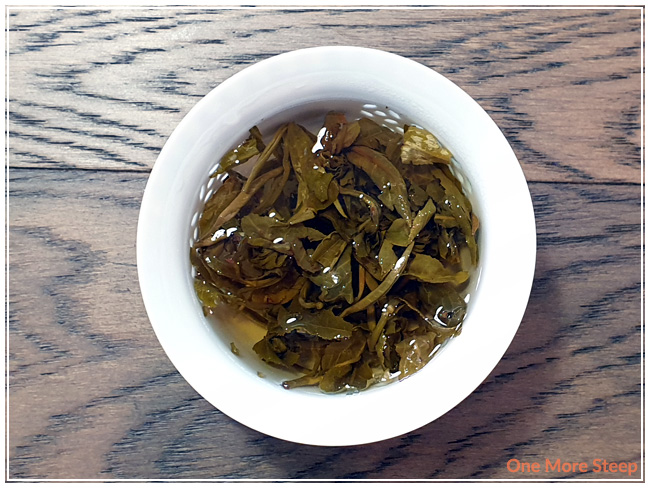 First Taste
Jasmine Downy Pearls steeps to a light golden yellow, and the pearls unfurl so much – steeped in my gaiwan. There's a pleasant jasmine aroma from the tea, which is so very floral and delightful. Jasmine Downy Pearls is smooth, sweet and floral – zero astringency and bitterness with a 2 minute steep.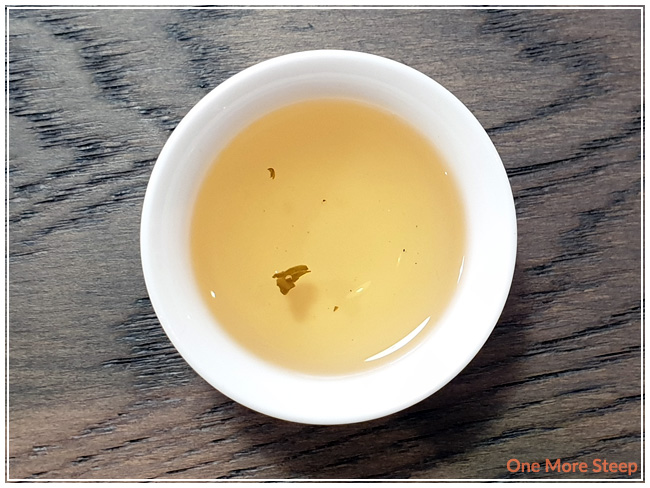 A Second Cup?
I resteeped Jasmine Downy Pearls five times, adding an additional 30 seconds for each subsequent steep. The tea gets increasingly floral for the first resteep and deeper in colour. The colour of the tea gets slowly lighter with each steep, and the flavour remains consistent with each steep (although a little bit weaker).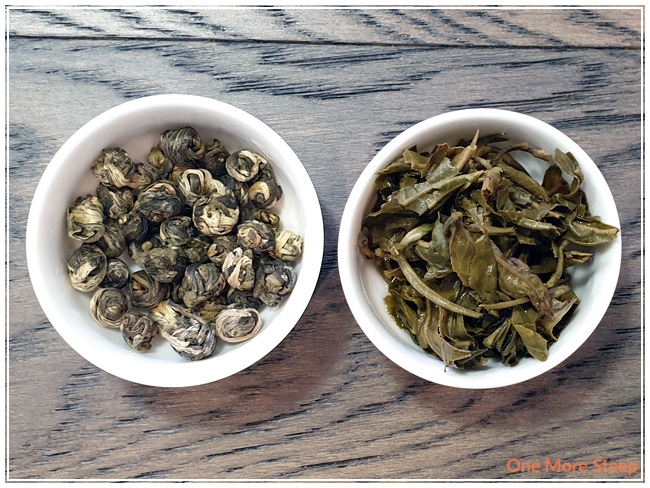 My Overall Impression

I loved Murchie's Jasmine Downy Pearls. I really enjoyed my experience with this green tea, because it was just very pleasant from the dry leaf to each resteep. I liked the flavour of the floral sweetness with each steep and found it resteeped quite well. The jasmine aroma and flavour is very pleasant and strong – I would recommend resteeping this one until you get tired of it.
Curious about the cup rating system? Click here to learn more.