Ayurveda Black Tea by Udyan Tea
Black Tea / Flavoured
₹675 for 100g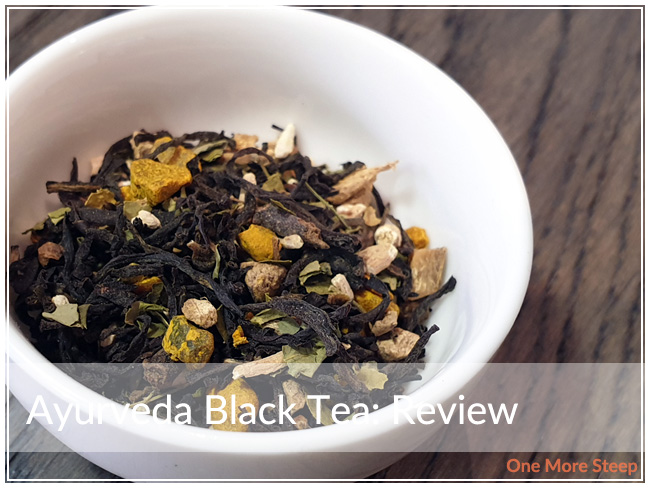 Udyan Tea has provided me with Ayurveda Black Tea for the purposes of writing an honest review.
First Impressions
Udyan Tea's Ayurveda Black Tea came in a sealed, resealable, matte black pouch. The labelling on the packaging only tells me the name of the tea – no ingredients list or steeping instructions on the packaging. Fortunately, this information is available via the product page on their website, but it would be nice to have that information included somewhere on the packaging itself for those not interested in doing a few extra steps to find out those details.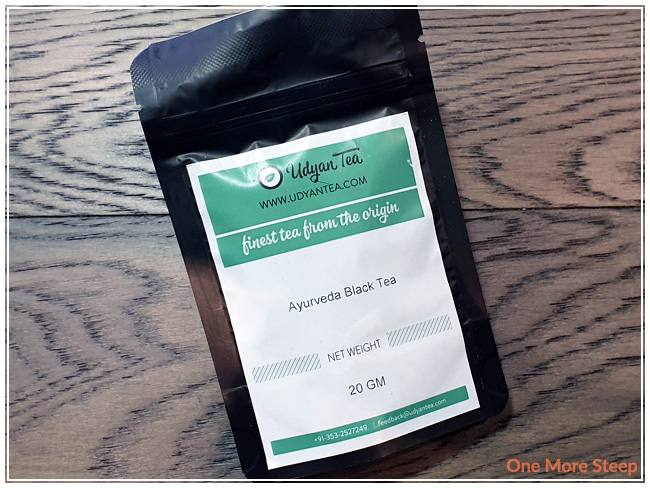 The aroma of Ayurveda Black Tea is primarily the turmeric and ginger. I can definitely see a few other ingredients in the mix, but I can't pick out the aroma of the black tea. Ayurveda Black Tea consists of black tea, turmeric, ginger, cloves, Indian Ginger and moringa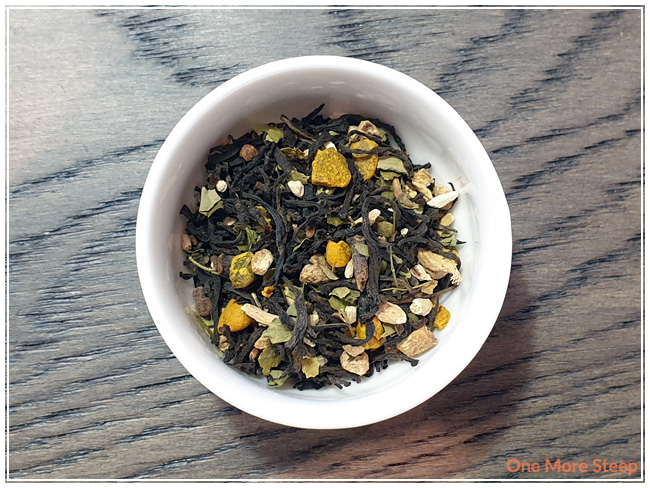 Preparation
Udyan Tea recommends steeping Ayurveda Black Tea in 90-95°C (194-203°F) water for 4 to 5 minutes. I opted to do a steep with 91°C (195°F) water for 4 minutes.
First Taste
Ayurveda Black Tea steeps to a slightly cloudy, orange-brown colour. I can definitely smell the ginger and turmeric in the steeped tea. I found the tea to have a nice level of spices in the flavour, with a strong turmeric flavour throughout the entire sip. I didn't really taste the black tea base, which I think is a bit of a shame since I feel like it should be somewhat noticeable.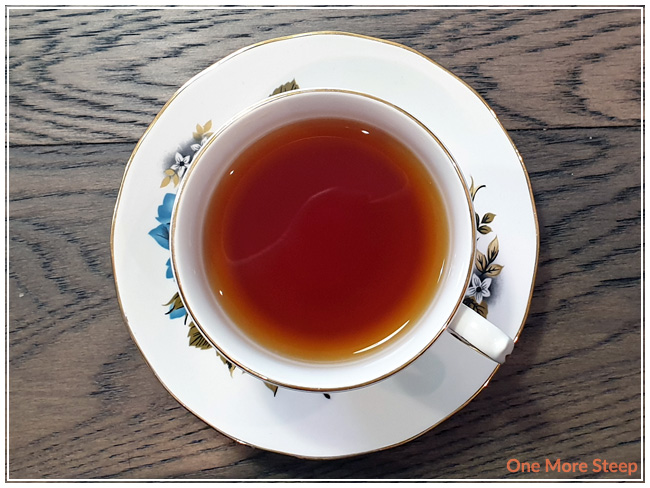 A Second Cup?
I resteeped Ayurveda Black Tea once, adding an additional 30 seconds to my steeping time. I found that the flavour was quite similar to the initial steep, where the ginger was a bit more prominent than the turmeric. I wasn't able to detect the black tea in the second steep.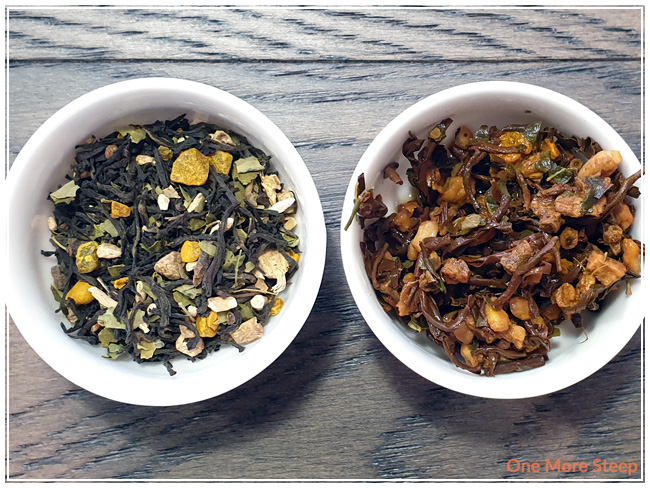 My Overall Impression

I thought that Udyan Tea's Ayurveda Black Tea was just okay. I thought this blend had a really nice flavour from the turmeric and ginger – the level of spice and warming qualities from the ingredients was pleasant. I do wish that the black tea was more prominent in flavour and aroma, because that's one of the primary ingredients. I think it would be nice if the flavours were better balanced so I could still taste the black tea. Ayurveda Black Tea would be a pleasant candidate for black into a latte – just watch how you prepare this tea because turmeric can be quite staining to plastics.
Curious about the cup rating system? Click here to learn more.