Organic Anji Green by DavidsTea
Green Tea / Straight
$24.98 for 50g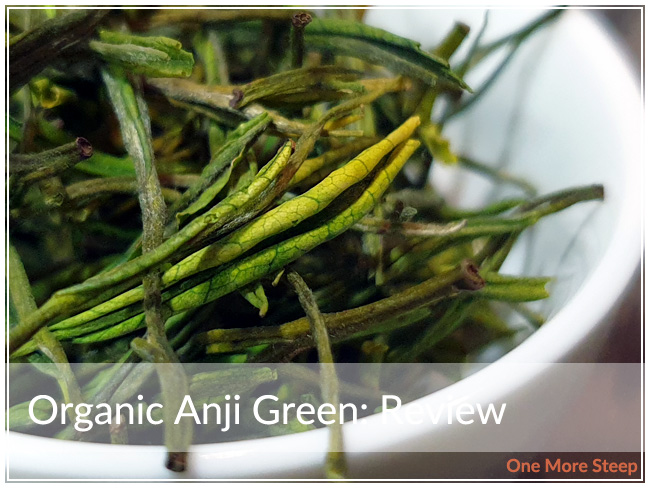 First Impressions
Organic Anji Green was a purchase I made last year when there was a sale going on (so full disclosure, I got this at 30% off with my online purchase). The tea itself came in a very familiar pouch – albeit a bit larger than the usual one. The bag itself is sealed, and resealable with a bright pistachio green label on the front. Tea that takes up more space (usually traditional teas with unrolled leaves) come in bigger bags than the usual small ones.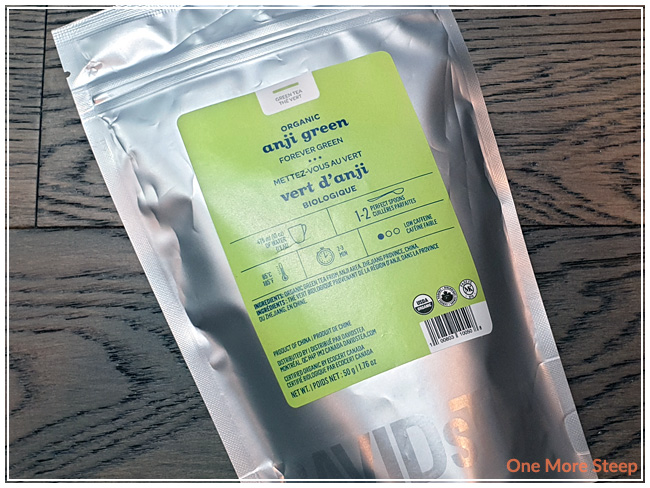 The leaves of Organic Anji Green are beautiful – bright green, you can see the leaves and how they've curled up on themselves in the drying process. The veins of the leave are visible in some, and the vibrancy in the colour is quite amazing. The aroma is pleasantly sweet, with some fresh grassy notes to it. It's quite enjoyable to inhale, and hopefully a good indicator of what's to come. Organic Anji Green consist of organic green tea from the Anji County of Zheijiang Province, China.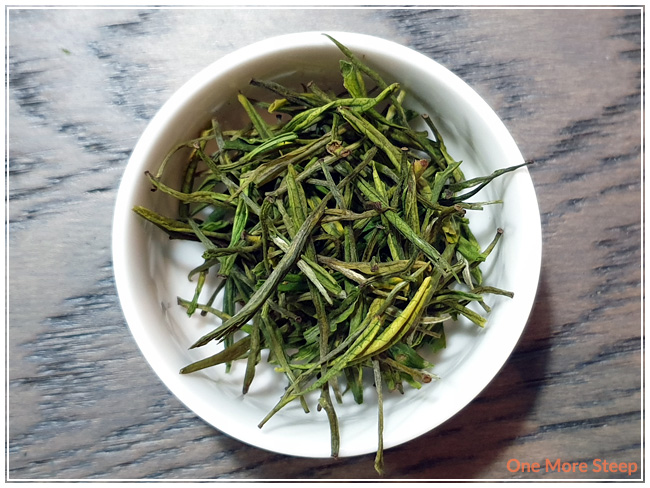 Preparation
DavidsTea recommends steeping Organic Anji Green in 85°C (185°F) water for 2 to 3 minutes. I followed the steeping instructions and did an initial steep of this green tea for 3 minutes.
First Taste
Organic Anji Green steeps to a pale yellow colour after the initial steep of 3 minutes. It has a very subtle aroma that wasn't really easily noticed until I was holding up the cup of tea to my face. The aroma is primarily grassy, which was pleasant. It smells a bit like spring, which is nice. The flavour of the tea is a well-balanced mix. I found some buttery notes, with a subtle cream flavour, mixed in with grass and flavours that remind me of asparagus – just a crisp freshness to it.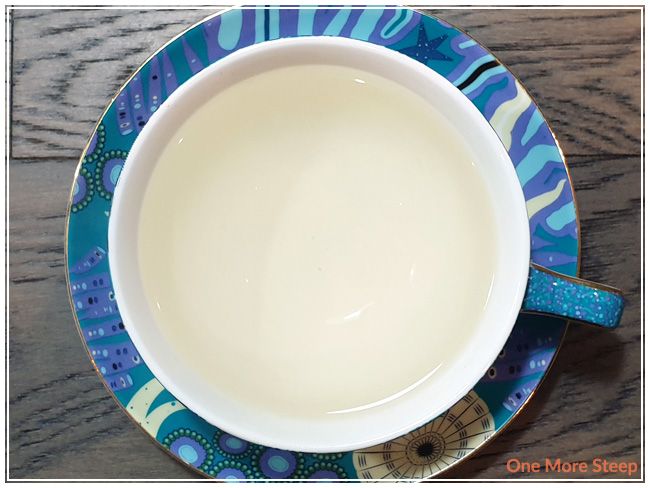 A Second Cup?
I resteeped Organic Anji Green a total of eight times (nine steeps total), adding an additional 30 seconds of steeping time to each subsequent steep. The tea deepened in colour and the flavour remained fairly similar to the initial steep. I found that it had strong buttery notes with each steep, which was quite welcome. I would recommend resteeping this tea to get all the flavour (and tea!) that you can.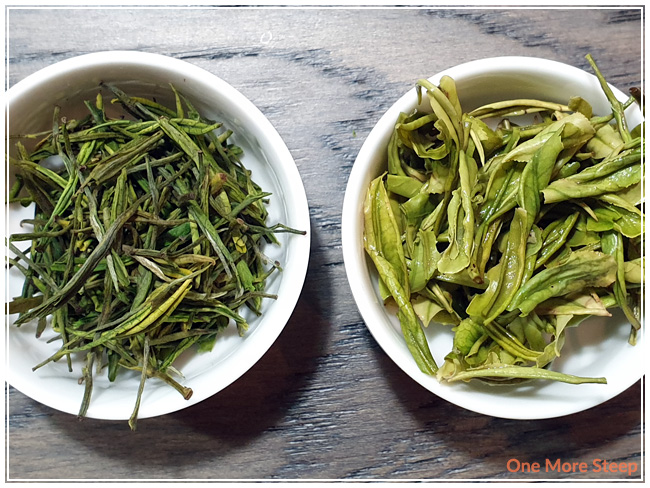 My Overall Impression

I loved DavidsTea's Organic Anji Green. I was really quite impressed with how well this tea goes from dry to steeped to being resteeped (so many times!). The flavour stayed delicious and I had a grand ol' time of steeping this over and over again during one of the recent snow days that I experienced. While I was originally just crossing my fingers that the tea would be worth the price, I think it more than made up for it considering how much use I got out of the tea leaves before I decided to stop resteeping it.
Curious about the cup rating system? Click here to learn more.