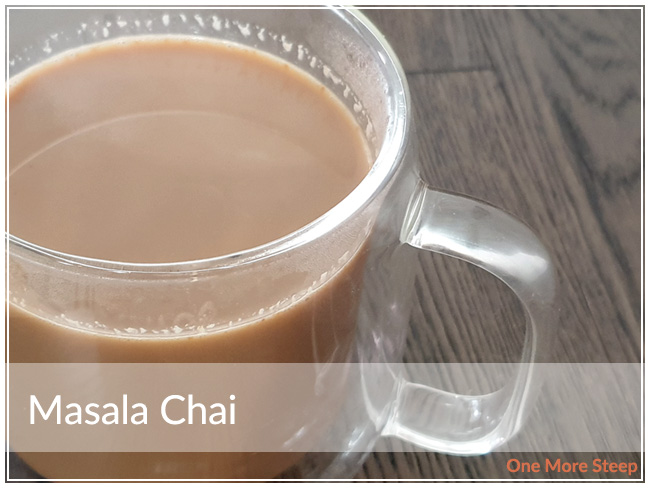 The first thing we'll discussed about the recipe is name. Chai is the Indian word for tea – so when you ask for a "chai tea latte", you're really asking for a tea tea latte. Masala is the word for a blend of spices, or spiced. So when I say Masala Chai, I'm preferring to a spiced tea. Traditionally, a masala chai is made with black tea and there are so many varieties of spices that can be used in your masala chai – so here's just one tea enthusiast's take at making a Masala Chai at home. This recipe makes enough for you – one for you & one for someone special!

Masala Chai – Serves 2
2 cups water
2 tbs brown sugar
2 tbs Chai Spice Mix
2 tbs looseleaf black tea¹
1 cup milk²
Chai Spice Mix³
2 tbs ground cardamom
1 tbs cinnamon
1 tbs ground nutmeg
½-1 tbs ground ginger
½ tbs ground black pepper
¹ There's no hard or fast rule to what type of black tea to use. I generally opt for a straight/traditional black tea, and I'll give you internet bonus points for choosing a tea that's from the Darjeeling or Assam regions of India.
² This isn't a vegan/vegetarian recipe, but it's pretty easy to make it into one. Simply opt for a dairy-free milk option. I go with an unsweetened organic soy milk option for my regular day-to-day life.
³ Ground spices are a lot easier for me, personally. I do substitute in green cardamom pods (just crush them before using). You can also opt for a cinnamon stick (half should do it). I always recommend freshly ground ginger if you can get your hands on it. And I always buy peppercorns and have them in a grinder to do it myself. The spice mixture is fairly similar to the one in my Chai Spiced Sugar Cookies, but I find lowering the amount of ground ginger makes it a bit more palatable for more people.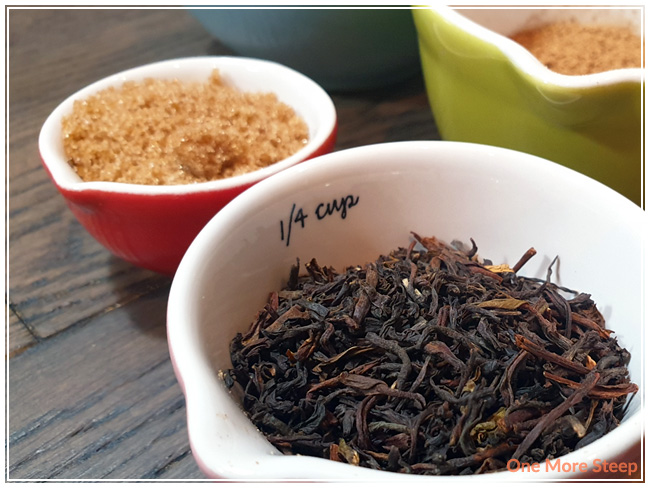 Prepare Chai Spiced Mix
Mix all dry ingredients together.
Store in an air-tight glass jar.
If using fresh ingredients, mix a small amount into a bowl.
Making the Masala Chai
In a small saucepan, heat your water and brown sugar together.
Stir until the sugar is fully dissolved, and allow it to come to a boil.
Add in Chai Spice Mix and black tea, allow to simmer.
Add milk, stir, and allow it to come to a second boil.
Remove from heat, strain when pouring into cups or teapot.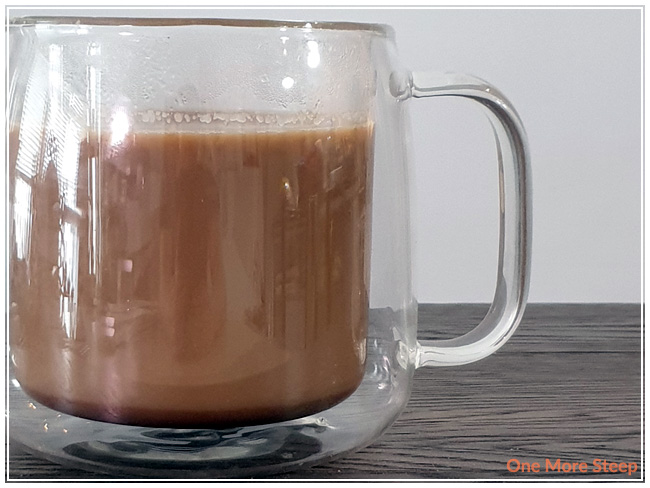 If you make Masala Chai for yourself (and a friend), I'd love to see your photos! Be sure to tag me on Instagram (@onemoresteep #onemoresteep) or comment below with a link to the photo!