Laoshan Green by Teakan
Green Tea / Straight
$25.00 for 70g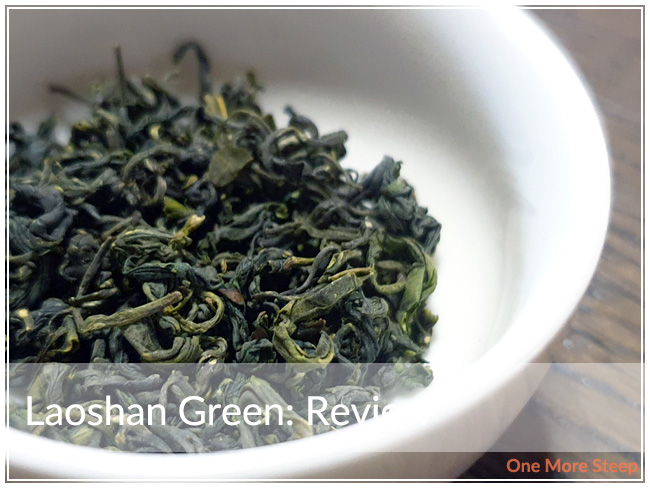 Laoshan Green is part of the Teakan's Spring 2020 Exploration box, which I purchased at the 2020 Vancouver Tea Festival back in March. This Exploration Box consists of 5 teas and Laoshan Green was 15g of the 70g.
First Impressions
Laoshan Green is a green tea that was a 2020 Vancouver Tea Festival purchase. The tea comes in a sealed, resealable kraft paper pouch with the minimalism white and black label on the packaging. I still appreciate the simplicity of the label because it just really allows the tea itself to shine. No fancy packaging, no glitzy illustrations – just simple.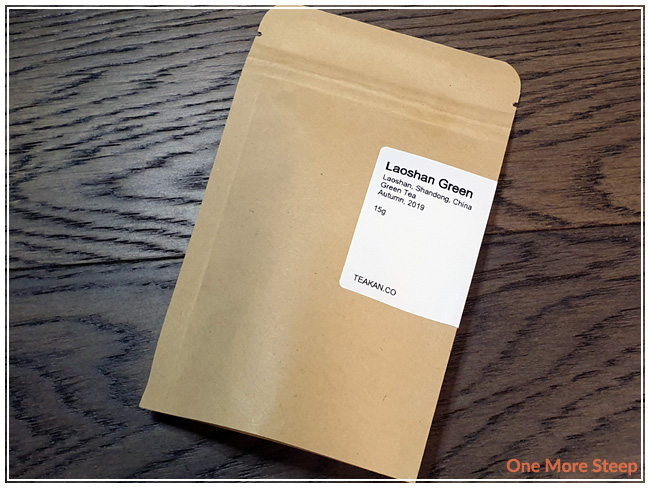 Laoshan Green is a Chinese green tea from Laoshan, Shandong, China. The leaves were harvested in autumn 2019. The leaves are thin and wiry. The colours vary from a light grass green to a deep olive green. Such variation in shades of green! And it has a sweet, grassy aroma – which I find both inviting and tempting because I love a good green tea.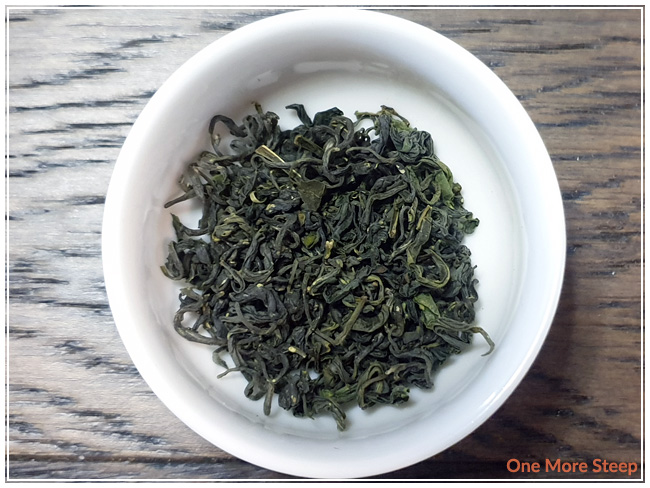 Preparation
Teakan offers two different steeping recommendations. With the gongfu method, Teakan recommends 80°C (176°F) water for 5 seconds and the western method at 80°C (176°F) water for 3o seconds.
Because 5 seconds was just a wee bit too quick for me, I opted to steep Laoshan Green in the western method.
First Taste
Laoshan Green steeps to a beautiful pale yellow-green colour. The aroma is grassy, with hints of honey sweetness in the background. The flavour of the tea has a mix of grass and vegetables – it has a nice crispness to it that reminds me a lot of green beans – which I like. There's a sweetness to it that reminds me of honey, but it's not overpowering the other flavours in this green tea.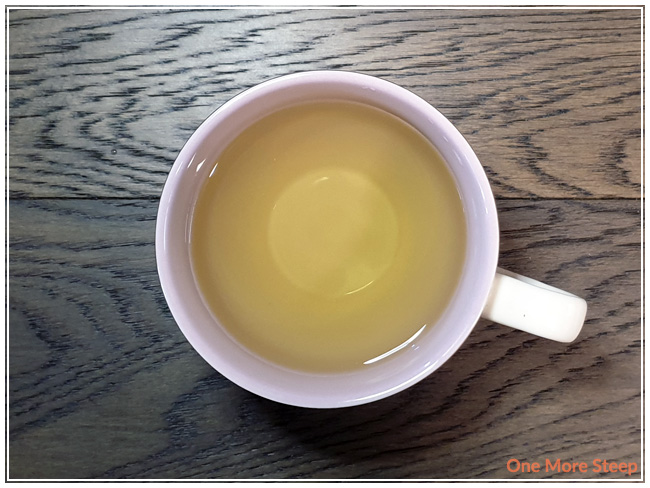 A Second Cup?
I did four resteeps of Laoshan Green (five steeps total). I added an additional 30 seconds for each subsequent steep. The green bean and grassy notes are most intense in the first resteep, and slowly begin to wane after that. I found that the flavour stayed really nice throughout each steep, and I think I could have gone further if I had wanted to put in more time into steeping it. It's pleasant and tasty though, so I quite enjoyed it.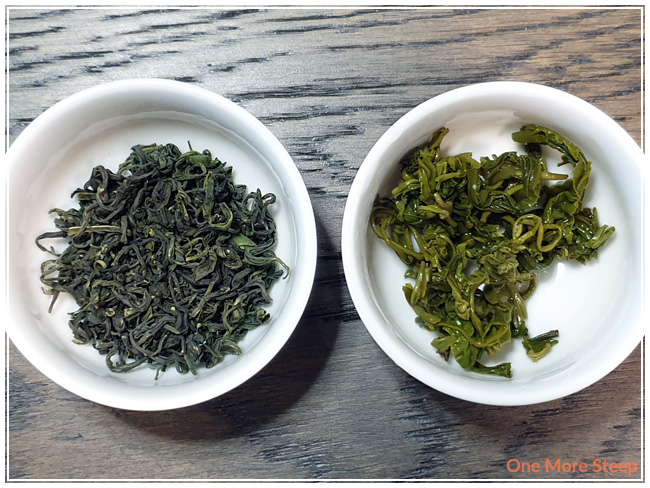 My Overall Impression

I loved Teakan's Laosha Green. I really enjoyed the flavour of the tea, I found the grassy and green bean notes to be delightful and be a treat to steep because of how well the tea resteeped and how much I liked the flavours. The honey sweetness that was present was enjoyable, and didn't overwhelm the grassy notes. I love the flavour profile found in this straight tea, and found the sweet balanced really nicely against the green bean and grassy notes that I found in Laoshan Green.
Curious about the cup rating system? Click here to learn more.