Lady Grey's Garden by Dessert by Deb
Black Tea / Flavoured
$6.00 for 25g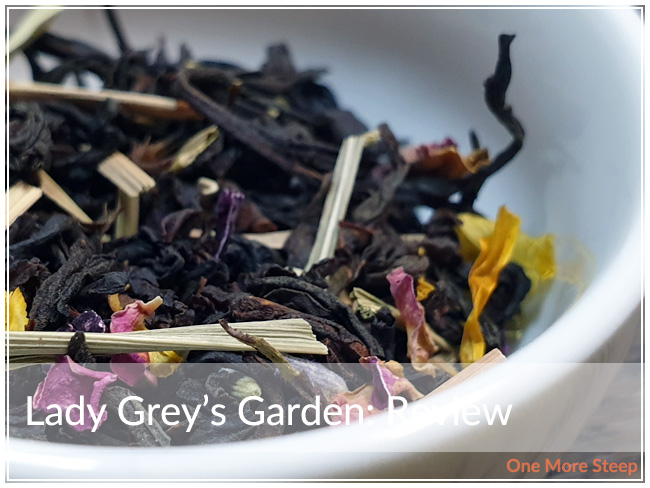 I received Lady Grey's Garden as part of my purchased subscription box from Dessert by Deb. This tea is part of the Spring Garden Party Collection and is not subscriber exclusive.
First Impressions
Lady Grey's Garden comes in a gold foil pouch that's sealed and resealable with a familiar, colourful label. The first thing I noticed when opening up the pouch was the strong bergamot, lavender, and rose notes – which then made me think of a garden. Well played, Dessert by Deb.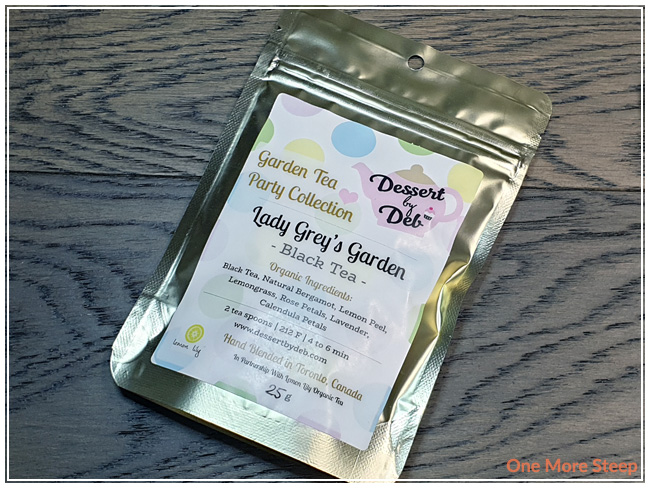 This black tea blend is a play on the classic Earl Grey. Lady Grey's Garden contains organic: black tea, natural bergamot, lemon peel, lemongrass, rose petals, lavender, and calendula petals. It's a very pretty blend to look at with those vibrant colours! I can definitely smell the lemongrass after removing some of it from the pouch – the floral ingredients are definitely quite strong as well.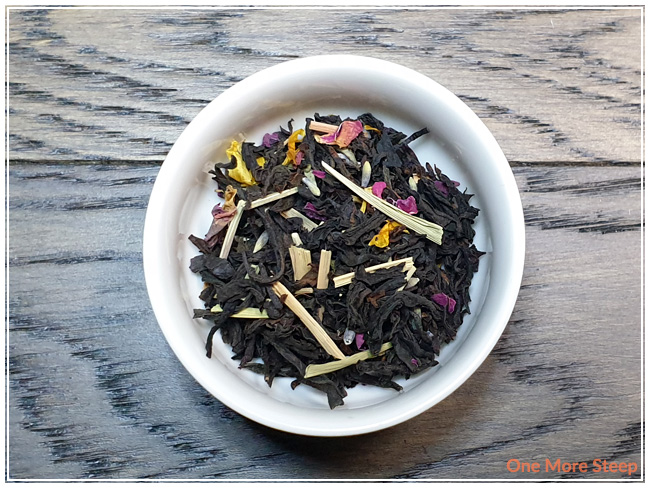 Preparation
Dessert by Deb recommends steeping Lady Grey's Garden in 100°C (212°F) water for 4 to 6 minutes. I followed the recommended temperature of water and did an initial steep for 5 minutes.
First Taste
Lady Grey's Garden steeps to a lovely golden yellow. The aromas that I can make out are lemongrass, the citrus notes of bergamot, and the lavender. It has a nice freshness to it that reminds me of spring. The flavour is a nice blend of everything – I can taste the bergamot the most, with the lavender, rose, and lemongrass mingling in the background. It has a sweetness to it, which I did expect, and has a strong floral flavour to it. I find it really has a nice feminine feel to the flavour profile, since Lady Grey's Garden is so floral-forward. It definitely makes me feel a bit more decadent when drinking it because it feels like such a treat.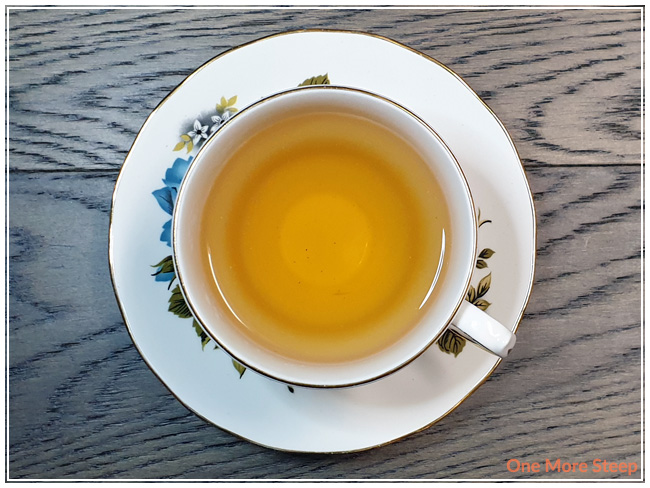 A Second Cup?
I resteeped Lady Grey's Garden once, adding an additional 30 seconds for the subsequent steep. I found that the floral notes weren't as strong as the initial steep, which is something that I had anticipated. The bergamot flavour is still there, and the black tea base is a bit more obvious as it has a slight astringent taste to it.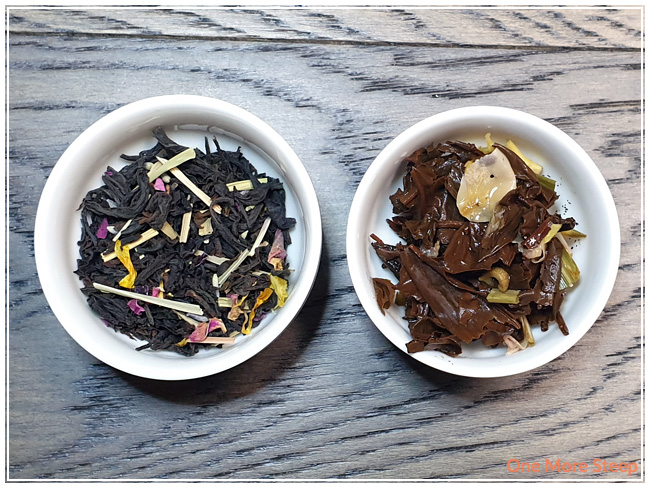 My Overall Impression

I loved Dessert by Deb's Lady Grey's Garden. I found it to be the loveliest floral blend – both for the eyes and the taste buds. I really struggle at times to enjoy twists on Earl Grey because I love the traditional take on the blend so much, but it's just so nice to enjoy the floral flavours and it definitely makes me want to get a group of friends together for a little tea party. A nice bonus is that it isn't a subscriber exclusive, so you won't need to join the subscription box in order to get access to it – but the subscription box is pretty sweet, so why not get in on it?
Curious about the cup rating system? Click here to learn more.