Shincha Sencha by Masters Teas
Green Tea / Straight
$29.00USD for 1.5oz (43g)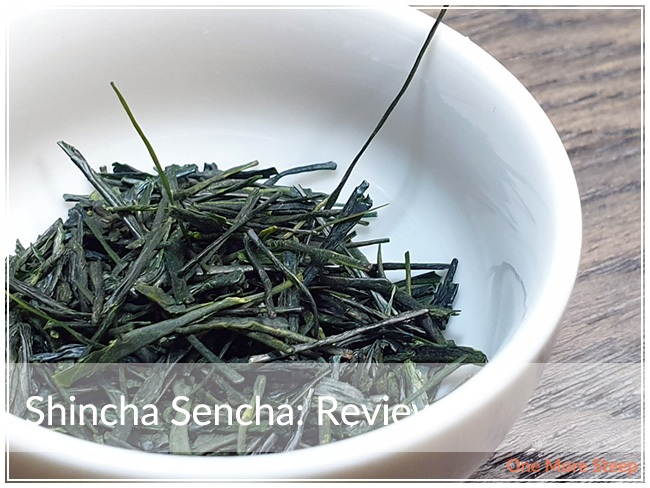 Masters Teas has provided me with Shincha Sencha for the purposes of writing an honest review.
First Impressions
When you get asked if you'd be open to trying out brand new, just harvested this year teas, the answer is always a resounding yes. Even if I wasn't a fan of green teas, I would have said yes – because it's a rarity and a treat to get to experience such a new tea. So this is Shincha Sencha from Masters Tea by way of Shizuoka, Japan. Like all of Masters Teas's products, when you head over to the Shincha Sencha product page, you'll find out information about the tea farmer that grew this tea – which I think is so amazing.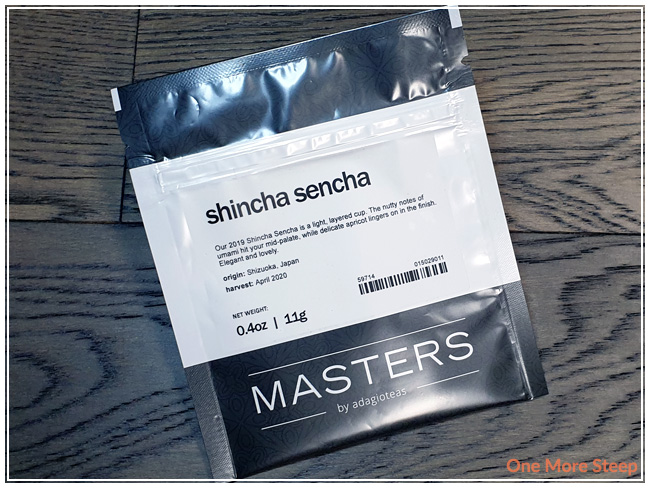 The leaves of this Japanese green tea are beautiful – dark green, thin, flattened leaves. There's a light fruity note and something about it that reminds me of a sharp burst of citrus brightness. Whatever it is, it's smells like summer.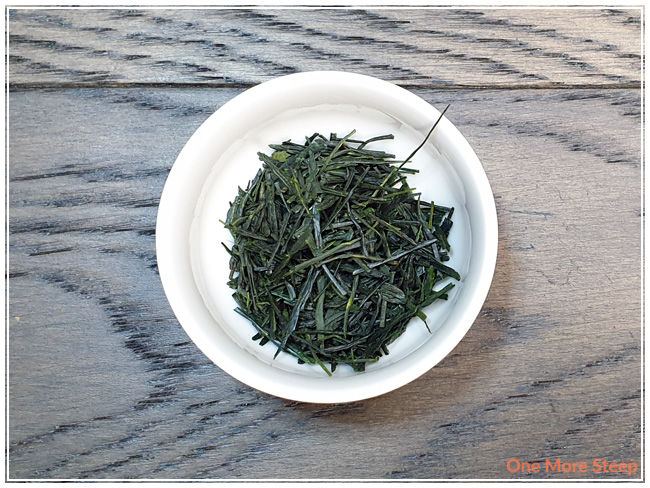 Preparation
Masters Teas recommends steeping Shincha Sencha with 165°F (74°C) water for 2 minutes. Now, my variable temperature kettle doesn't accommodate 165°F, so what I did was heat to the lowest possible temperature (175°F/79°C) and allowed it to cool for about 5 minutes prior to steeping the tea for 2 minutes.
First Taste
Shincha Sencha steeps to a beautiful spring yellow-green color. The aroma is a mix of grass, citrus, and other fruity notes. There's a nice sweetness to it, that mingles with some umami qualities that I find delicious. For the initial steep of just 2 minutes. I found zero bitterness or astringency, and a nice crispness to the tea and it made for a smooth cup of tea.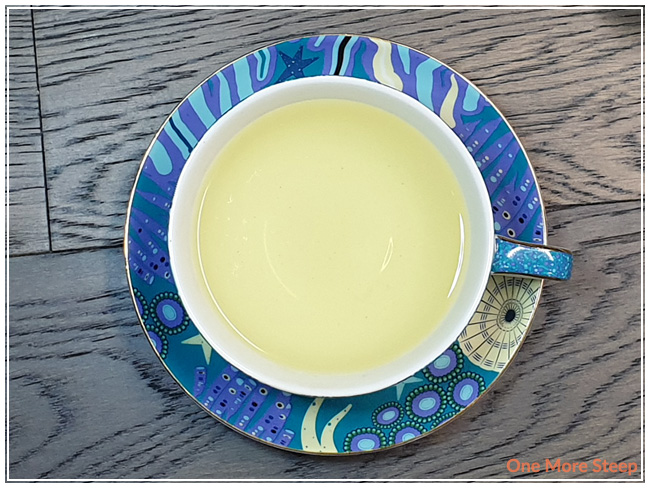 A Second Cup?
I resteeped Shincha Sencha five times, adding an additional 30 seconds for each subsequent steep. I found the flavour got bolder in the first two resteeps, and started to wane after that. The remained pretty consistent with the initial steep, I think you could probably successfully go beyond five resteeps if you wanted to.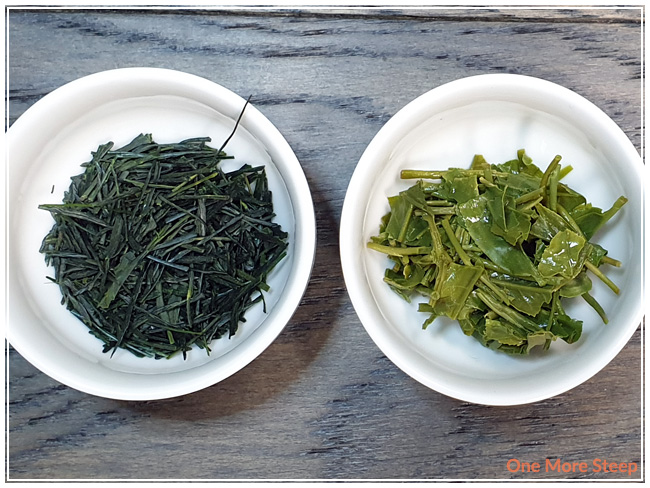 My Overall Impression

I loved Masters Teas's Shincha Sencha. It's such a lovely cup of tea with some great spring/summer flavours and aromas in it. It's very light tasting, a bit delicate, and certainly resteeps well – which is something I would highly recommend doing, especially given the cost of the tea being on the higher end. So tasty, I would recommend resteeping it or even cold steeping it for an even sweeter, crisper cup of tea.
Curious about the cup rating system? Click here to learn more.