Shincha Gyokuro by Masters Teas
Green Tea / Flavoured
$34.00 USD for 1.5oz (43g)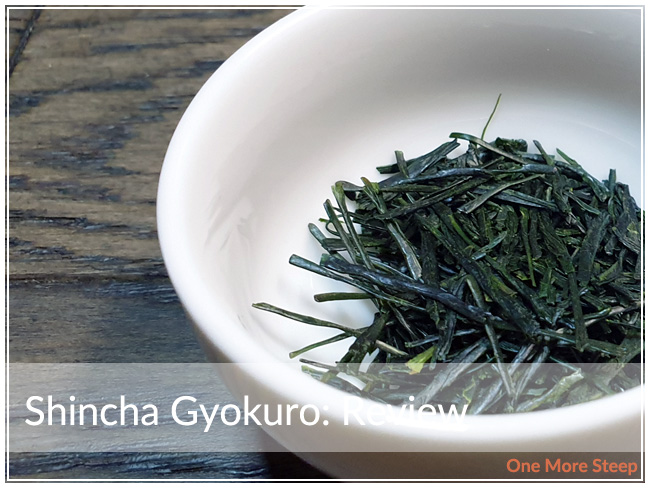 Masters Teas has provided me with Shincha Gyokuro for the purposes of writing an honest review.
First Impressions
Shincha Gyokuro came in a sealed, resealable pouch. This is a Japanese green tea from Masters Teas and I was super stoked to be offered the chance to try it – it was harvested April of this year! This particular tea comes from Shizuoka, Japan and is such a pretty colour after it steeps (keep reading to see!).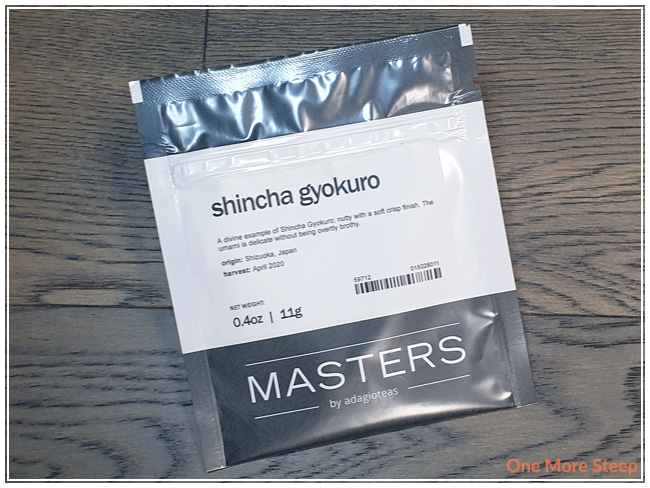 The dry leaf is a dark green – the leaves are thin, narrow, and flattened. There's a grassy, roasted aroma to the leaves and it's a really nice smell. It smells fresh and vibrant and it's just really exciting to get to steep and taste a newly harvested and roasted tea.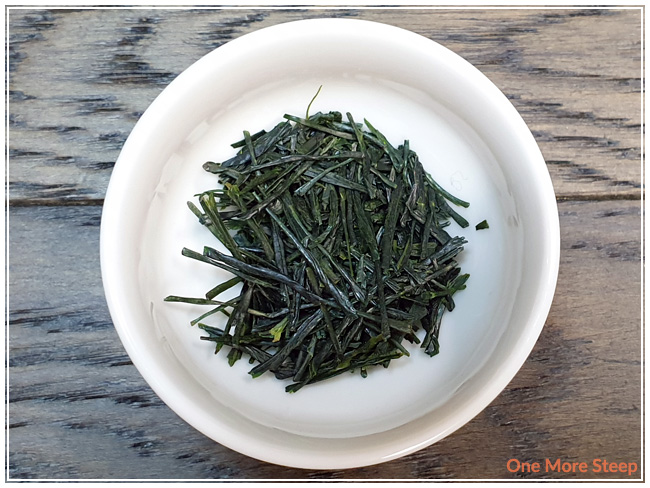 Preparation
Masters Teas recommends steeping Shincha Gyokuro in 165°F (74°C) water for 2 minutes, this information wasn't on the packaging but I easily found it via the product page on the website. I used the lowest temperature setting on my kettle – 175°F (79°C) – and allowed it to cool for about 5 minutes prior to steeping the leaves.
First Taste
Shincha Gyokuro steeps to a pale yellow-green colour. There's a strong grassy aroma to the tea that reminds me of a warm spring day, which is nice. The flavour itself is a mix of grassy and nutty – there's some strong umami notes without being overwhelming. There's no bitterness or astringency, which is nice, and it just makes for a rather pleasant and savoury cup of tea.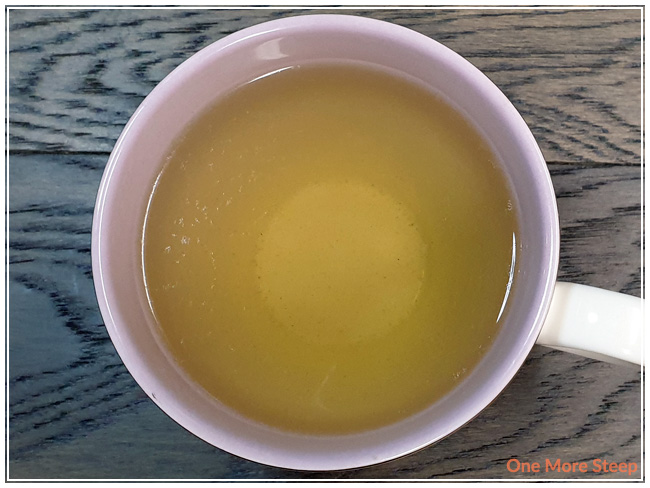 A Second Cup?
Masters Teas's product page for this tea suggested that it could be steeped up to seven times (six resteeps), so of course I had to try it! I found that Shincha Gyokuro does really well – the leaves become such a vibrant bright spring green and the flavour of the initial steep carries through as I resteeped it. The umami notes don't pack as much of a punch as you resteep it, and the grassy notes come forward a bit more – it still remains a pleasant and savoury tea to drink.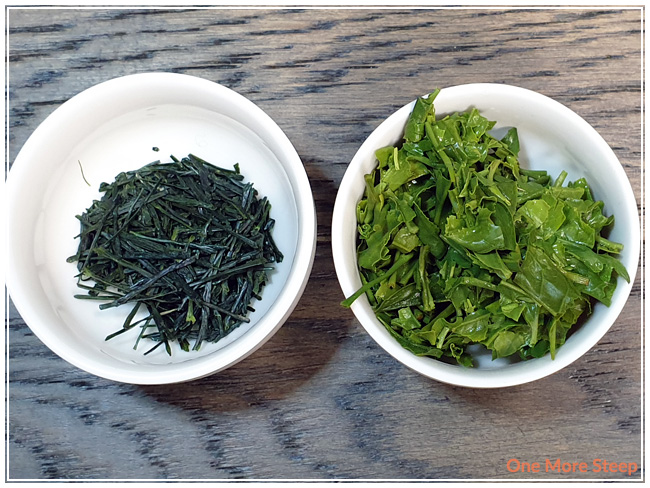 My Overall Impression

I loved Masters Teas's Shincha Gyokuro. I think it smells great, steeps well, and resteeps even better! The grassy and umami notes of this straight green tea are pleasant and delightfully savoury – which would pair well with a meal or snack. I really enjoyed how well this Japanese green tea resteeps, as well as how vibrant the leaves are after being steeped – such a gorgeous colour to experience!
Curious about the cup rating system? Click here to learn more.