Grapefruit Mint Granita by Dessert by Deb
Green Tea / Flavoured
$16.00 for 75g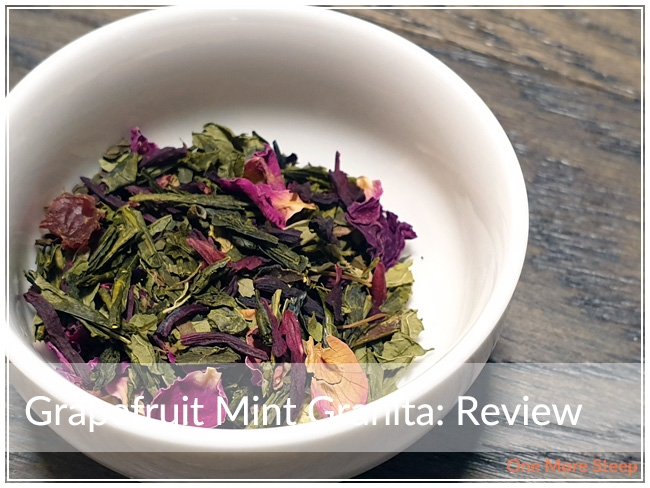 Grapefruit Mint Granita is an exclusive blend for Dessert by Deb subscription subscribers and is available for purchase by subscribers only at this time.
First Impressions
What a name! Grapefruit Mint Granita to me invokes the idea of an icy, fruity dessert with the cooling effects of mint and a punch of citrus goodness from the grapefruit. Granita, of course, being a frozen icy dessert from Italy, it really does invoke a certain picture in my mind of how I expect this green tea blend to taste.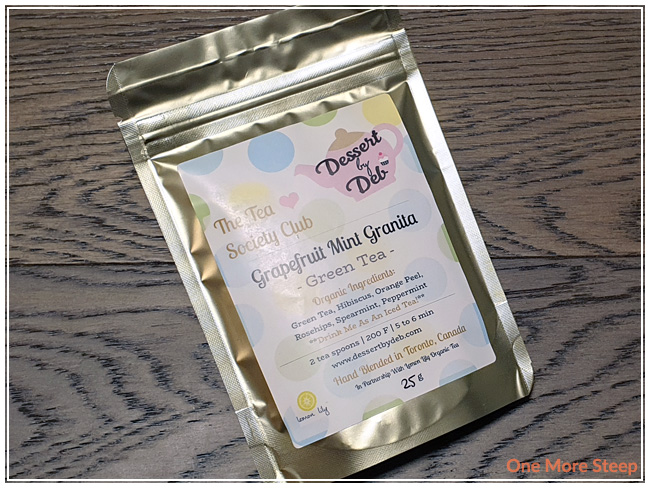 Grapefruit Mint Granita came to me as part of my Dessert by Deb subscription box and it is a subscriber exclusive currently. It came in a matte gold foil pouch with a colourful label. The aroma of the dry leaf is mostly mint, with hints of citrus in the background. I don't really smell the green tea base, because the mint is that much stronger in fragrance.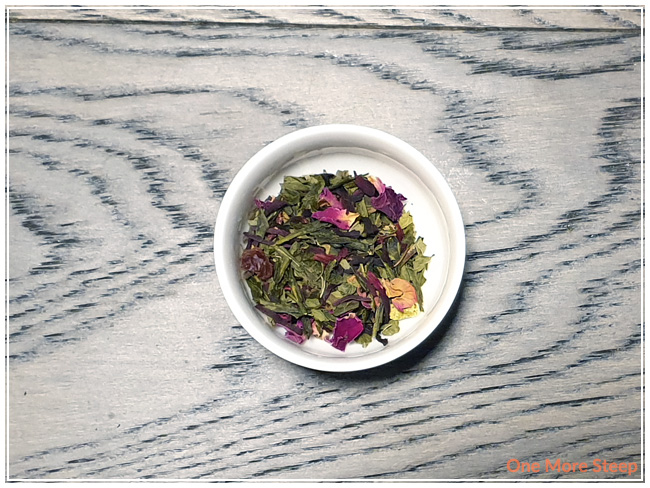 This green tea blend consists of organic: green tea, hibiscus, orange peel, rose hips, spearmint and peppermint. No wonder the mint is so fragrant, there's two in this blend!
Preparation
Dessert by Deb recommends steeping Grapefruit Mint Granita in 200°F (93°C) water for 5 to 6 minutes. I followed the steeping instructions and did this as a preparation for iced tea. I did an initial steep of 5 minutes and then poured it over a glass of ice.
First Taste
Grapefruit Mint Granita steeps to a pleasant punch of bright pink, many thanks to the hibiscus for that. The aroma of it is primarily mint with a hint of citrus in the background. The green tea base is lost, because of the strength in the mint and citrus in comparison. I found that the flavour to be an interesting balance between the minty freshness that was throughout the sip, but really highlighted itself in the aftertaste, with just a touch of the citrus that mingles in the background. There is a certain level of tartness that I attribute to the hibiscus, but I really found myself searching for the green tea and was hoping for a stronger citrus flavour to help make it seem like there was grapefruit in the blend.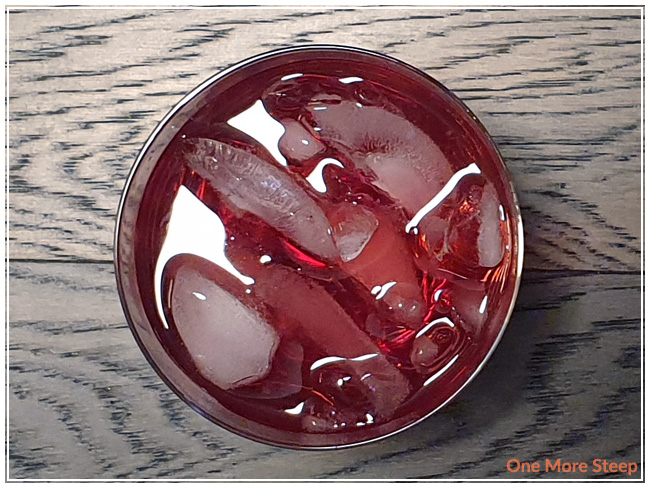 A Second Cup?
I attempted a second steep of Grapefruit Mint Granita and found it quite minty still, but fell even shorter on the delivery of citrus goodness. I would recommend Grapefruit Mint Granita for just one steep.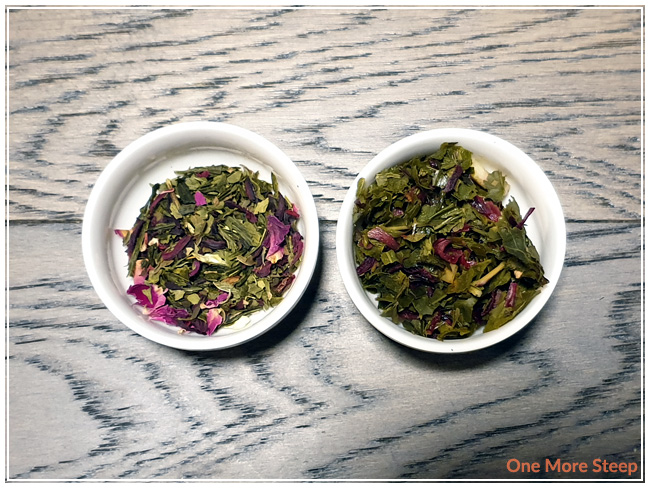 My Overall Impression

I thought that Dessert by Deb's Grapefruit Mint Granita was just okay. The mint was an easy ingredient to find in the steeped tea, but I didn't find myself thinking Italian iced dessert, or grapefruit. Certainly a bigger punch of citrus could make those dreams come true, for sure. I think it's a lovely refreshing iced tea, and definitely should be had iced versus hot. I would consider steeping this in a pitcher and cutting it with some lemonade or grapefruit juice, I think it would just add a little something something with the burst of acidity and citrus flavour while the green tea would add the mint flavour and some extra freshness to it.
Curious about the cup rating system? Click here to learn more.