Pumpkin Caramel Danish by Dessert by Deb
Black Tea / Flavoured
$6.00 for 25g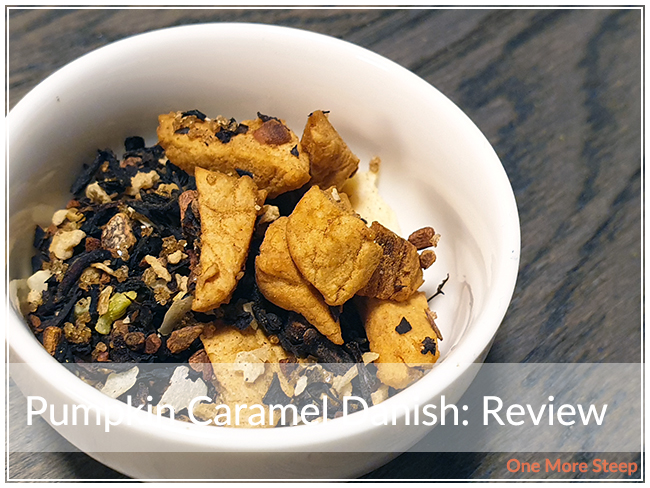 I received Dessert by Deb's Pumpkin Caramel Danish as a subscriber of her Tea & Sweets Subscription Boxes. Pumpkin Caramel Danish is part of the Little Cottage Bakery Collection and is available to non-subscribers.
First Impressions
Pumpkin Caramel Danish comes in a lovely matte dark bronze pouch that's sealed and resealable. I really love the look of that matte dark bronze colour because it's such an autumnal colour that goes well with the pumpkin vibes. On the front is a colorful label that I've come to know and love (and be familiar with). Pumpkin Caramel Danish has a very spice-forward aroma that reminds me a lot of pumpkin spice, as well as having a heavy sweetness that mingles well with the spice notes.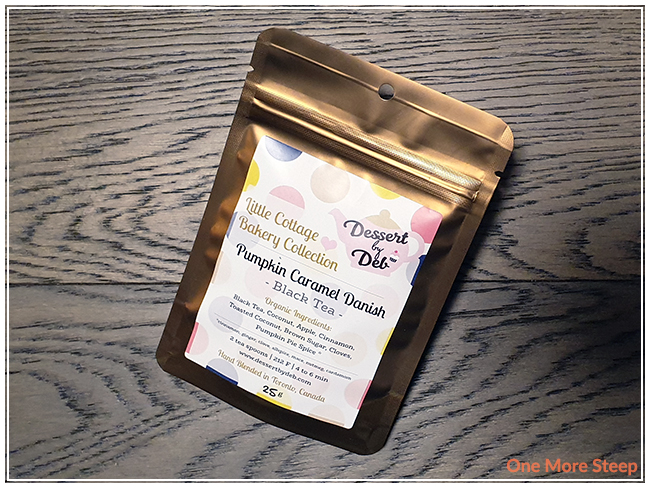 This black tea blend consists of organic: black tea, coconut, apple, cinnamon, toasted coconut, brown sugar, cloves, and pumpkin pie spice (cinnamon, ginger, clove, allspice, mace, nutmeg, and cardamom). I think the addition of brown sugar really helps add to that 'baked goods' fragrance because it just has such a familiar aroma that goes really well with the pumpkin spice.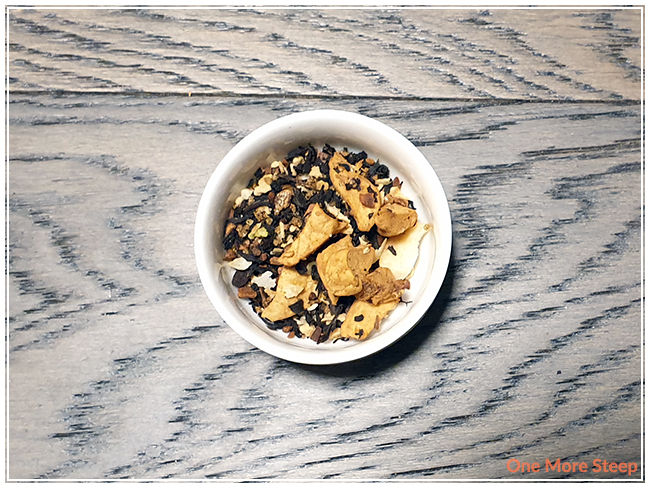 Preparation
Dessert by Deb recommends steeping Pumpkin Caramel Danish in 212°F (100°C) water for 4 to 6 minutes. I opted to do an initial steep of 6 minutes, mostly because I forgot about it for an extra minute.
First Taste
Pumpkin Caramel Danish steeps to a bright orange colour, with a very strong spice-forward aroma. There's some nice sweetness coming off in the fragrance. On first sip, I taste the spices first – a lot of cinnamon, ginger, cardamom. Then there's the brown sugar and sweetness from the apple that just goes really well with all of those spice notes (probably because those are also spices that can be found in an apple pie…). These are definitely spice flavours that I would expect to find in a pumpkin spice pastry, and that brown sugar definitely lends that sense of authenticity to it. The black tea base doesn't really shine through, because of all the other ingredients, but the coconut flavour does add a sense of 'lightness' to a tea blend that might otherwise feel really heavy and rich. I feel like that black tea base just kind of holds everything up without being too obvious.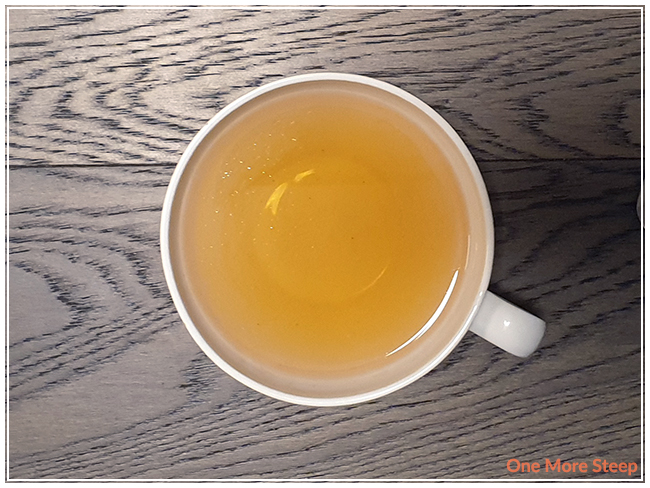 A Second Cup?
I did attempt a second resteep of Pumpkin Caramel Danish, but found that it didn't really do well with trying to extract more flavour out of the ingredients. I would recommend Pumpkin Caramel Danish for just one steep.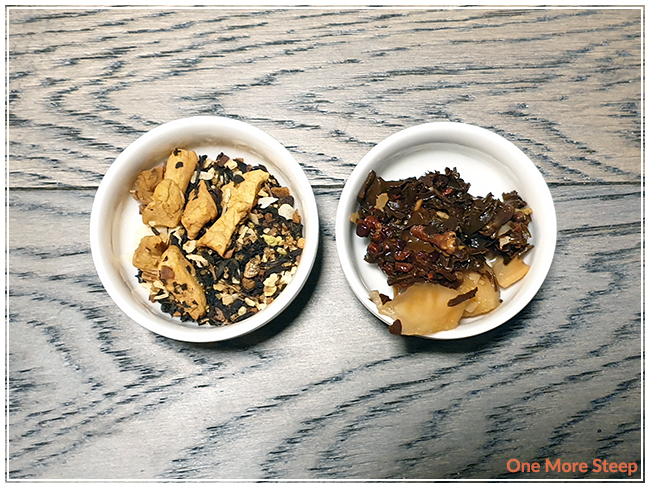 My Overall Impression

I loved Dessert by Deb's Pumpkin Caramel Danish. I think the blend is really artfully done – with the balance between the spice notes and the coconut, apple, and brown sugar. The addition of brown sugar really makes it a dessert blend, while I think that if you were to turn this into a tea latte, the use of a vanilla syrup or vanilla flavoured agave, would really kick it up a notch in making it really taste like a pastry. That said, the balance of flavours is really good, and it's a great candidate for a tea latte since the use of a black tea base lends itself really well to that.
Curious about the cup rating system? Click here to learn more.