Spiced Earl Grey Muffin by Dessert by Deb
Black Tea / Flavoured
$6.00 for 25g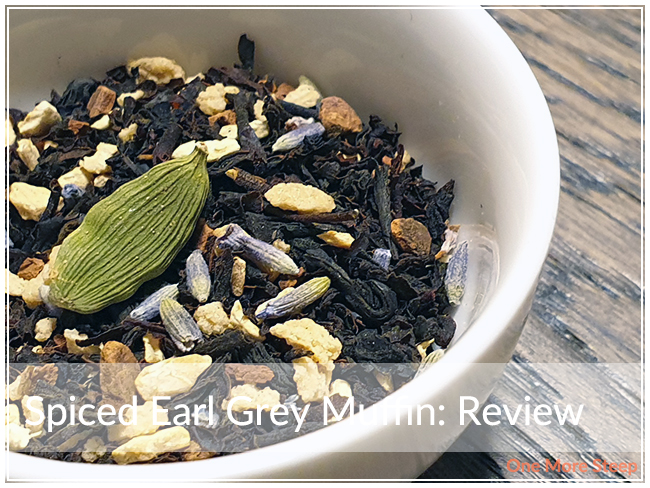 First Impressions
I'm always a sucker for an Earl Grey-inspired or twist-on Earl Grey blend. It's just one of my favourite classic blends, but that also means that I have high expectations when it comes to Earl Grey, which I do acknowledge is not always the most fair. Spiced Earl Grey Muffin is part of the Little Cottage Bakery Collection from Dessert by Deb, and I got it as part of my bi-monthly subscription box (that I pay for… #notsponsored). This blend came in a beautiful matte bronze bag – still loving that colour.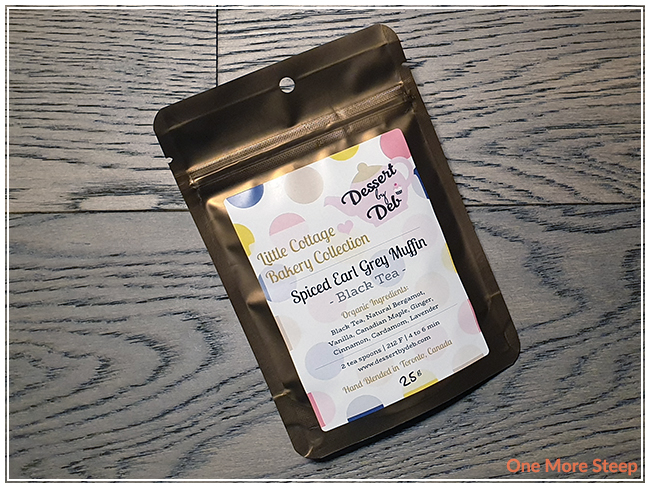 The black tea blend itself is gorgeous and has a very strong bergamot and lavender aroma which was what I really noticed straight off the bat when I first opened the packaging. There are hints of cardamom in the background and it's all just really interesting. I'm used to Earl Grey with bergamot, as that's the traditional additive to the black tea, and I've even had Earl Grey blends before that feature lavender, but the cardamom is interesting… and very intriguing. Spiced Earl Grey Muffin consists of organic: black tea, natural bergamot, vanilla, Canadian maple, ginger, cinnamon, cardamom, and lavender.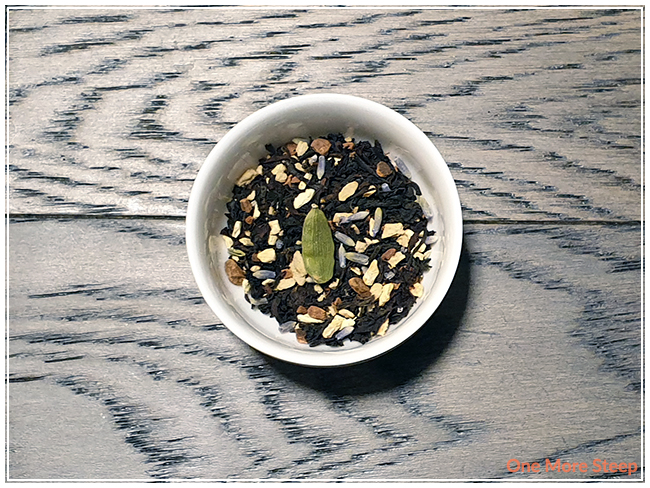 Preparation
Dessert by Deb recommends steeping Spiced Earl Grey Muffin in 212°F (100°C) water for 4 to 6 minutes. I opted to do a 5 minute initial steep with the recommend temperature water.
First Taste
Spiced Earl Grey Muffin steeps to a really nice deep orange colour. There is a strong lavender aroma, it's even stronger than the bergamot. I On first sip, I find that I can definitely smell the bergamot and lavender, it has a nice level of creaminess from the vanilla and a good amount of sweet. There is a warming quality from this tea that I attribute to the ginger, and it kind of just lingers on the tongue a bit. It definitely gives me 'chai' vibes because of the hints of cinnamon and cardamom that I get from this tea.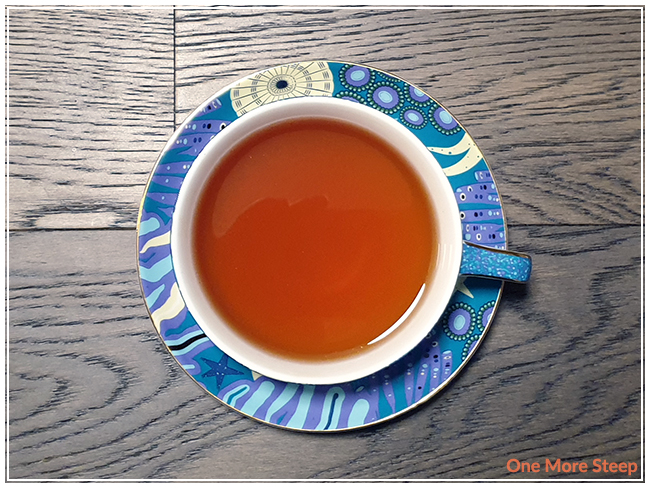 A Second Cup?
I resteeped Spiced Earl Grey Muffin once and found the flavour to be lacking in terms of the warming quality from the ginger and even the flavour of the lavender. I would recommend steeping Spiced Earl Grey Muffin just the one time.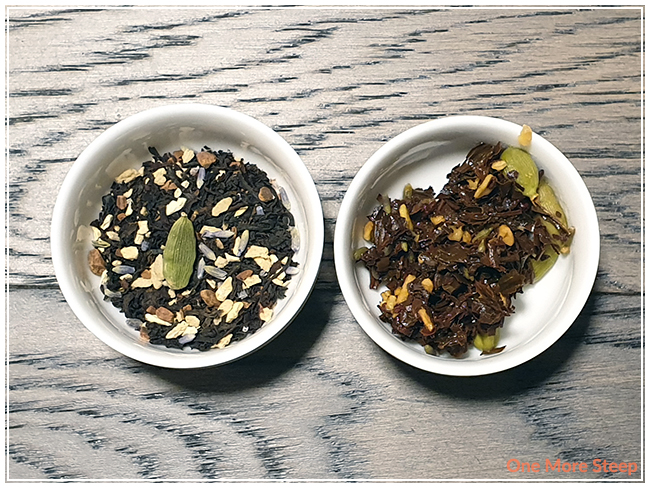 My Overall Impression

I loved Dessert by Deb's Spiced Earl Grey Muffin. I found it really did live up to its name. The ginger and hints of cinnamon made me think of spice cake, while the bergamot and lavender made me think of Earl Grey – so it's not so far off to just blend the two together and come up with a Spiced Earl Grey Muffin. I do wish that the vanilla had been added with a bit of a heavier hand, if only because I really enjoy the flavour of vanilla. I definitely think that this blend would do really well as a latte, as most black teas (and especially Earl Grey blends) do.
Curious about the cup rating system? Click here to learn more.