Jasmine Ginger Twist by DavidsTea
Green Tea / Flavoured
$8.98 for 50g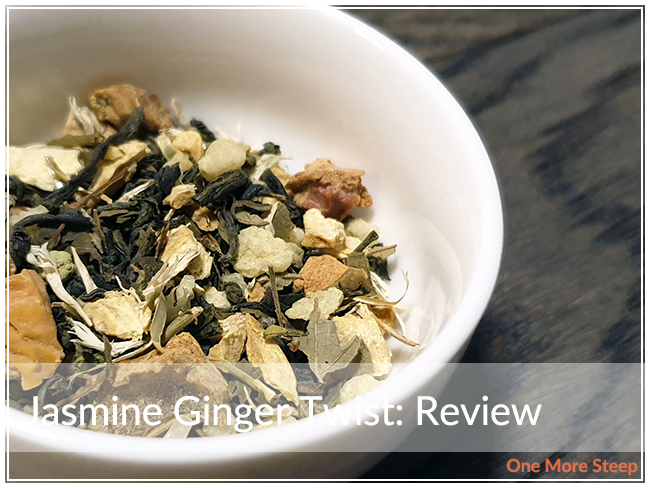 First Impressions
Jasmine Ginger Twist comes in some very familiar packaging – a sealed, resealable silver pouch with a colourful label on the front. And yes, I'm still disappointed in the teeny tiny print, because that's just who I am. But I do enjoy the fact that is resealable, and it helps keep the tea from going stale so there is that.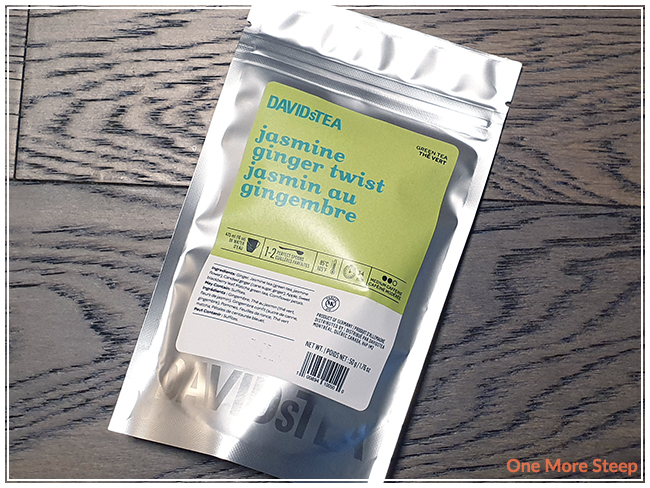 Jasmine Ginger Twist has a very strong ginger aroma, with the jasmine in the background. But that's not all there is to this tea blend! Jasmine Ginger Twist consists of: ginger, jasmine tea, candied ginger, apple, sweet blackberry leaf, matcha green tea, and cornflower petals. Why is there two types of ginger? Why is there matcha in here? Where is it? So many questions, so little time. But it smells great, if you're into ginger heavy and ginger forward teas.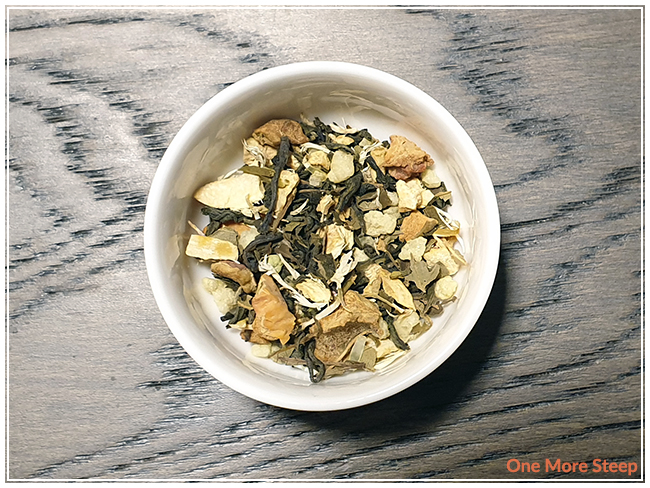 Preparation
DavidsTea recommends steeping Jasmine Ginger Twist in 85°C (185°F) water for 3 to 4 minutes. I opted to do an initial steep of 3 minutes at the recommended temperature of water.
First Taste
Jasmine Ginger Twist steeps to a slightly cloudy yellow tea. It has a strong ginger aroma to it, and I can't really smell the jasmine at all, which is a shame. I found that I can definitely taste the ginger, it has a very light sweetness, and hints of jasmine in the background – mostly on the tail end of each sip is where I find it. It's not as sweet as I was expecting, especially since there's candied ginger and apple involved. I don't really get a lot of the green tea base beyond the jasmine, which is disappointing.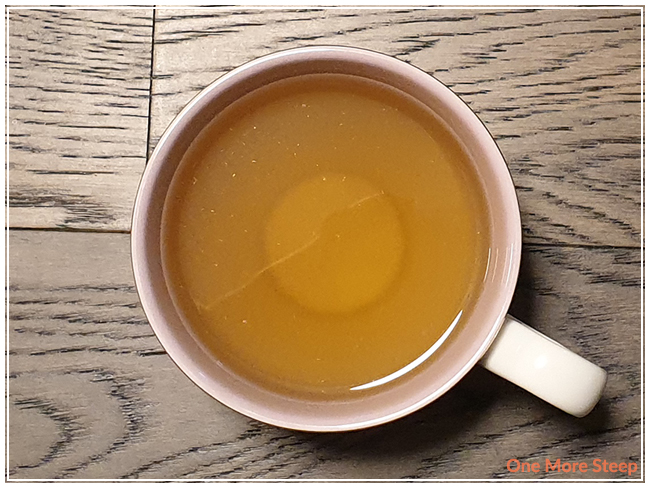 A Second Cup?
I attempted to resteep Jasmine Ginger Twist and found the flavour to be lacking – especially in the ginger department. I would recommend Jasmine Ginger Twist for just the one steep.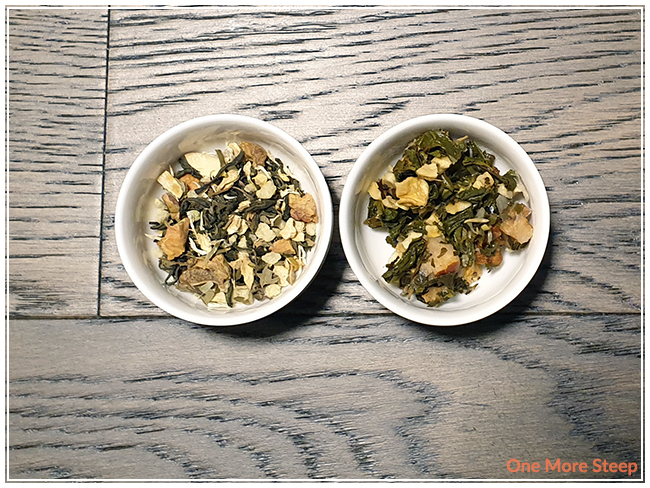 My Overall Impression

I didn't like DavidsTea's Jasmine Ginger Twist. I wanted to like this one, I really did. I think part of it is that I couldn't taste the jasmine green tea as much as I wanted to, because the ginger was just such an overpowering ingredient (it's on the ingredients list twice!). I'm not usually one for ginger-forward teas or tisanes unless I'm sick, so that might have something to do with it as well. I think people who are a fan of ginger teas or tisanes would quite like this one, since it does have a great amount of ginger flavour in it, it's just not one for me.
Curious about the cup rating system? Click here to learn more.